Starbuck guilty of ex-wife's murder
Slain woman's brother says 'justice has finally been served'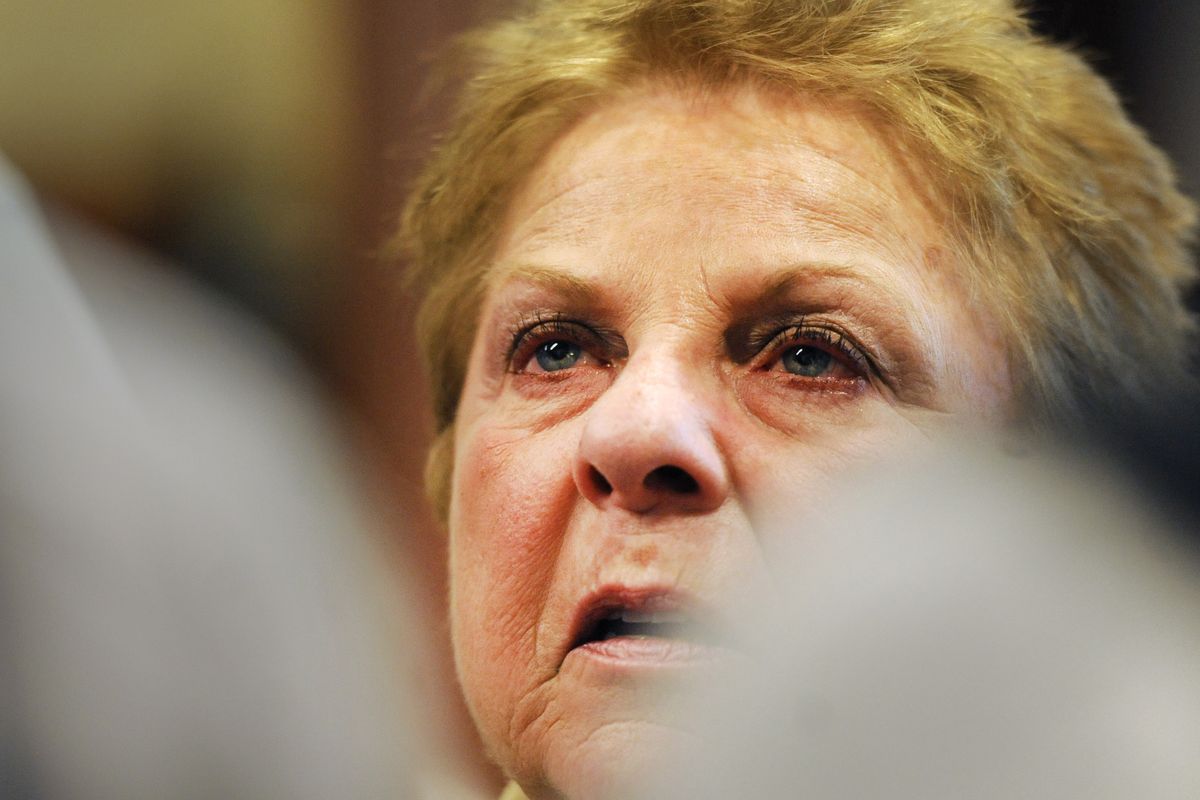 Each day during the two-week murder trial of her former son-in-law, Melanie Bourcier would position herself so that Clay Starbuck would see her scowl as corrections deputies led him past her in the courtroom.
On Tuesday, Bourcier trembled, tears streaming down her face, as she said she believes a Spokane County jury delivered justice for the torture killing of her daughter, 42-year-old Chanin Starbuck of Deer Park.
"Every day, and you can't talk to her, it's terrible," Bourcier said of her daughter. "Today is a little bit of closure. But I don't have my daughter back. There will always be an empty hole in my heart."
The jury deliberated for parts of two days before finding the 48-year-old former Alaska pipeline worker guilty of aggravated first-degree murder and sexually violating human remains.
Starbuck's face was pale and his jaw quivered as Superior Court Judge Greg Sypolt read the verdict, which mandates a prison sentence of life without the possibility of parole.
Defense attorney Jill Gannon-Nagle briefly spoke to Starbuck, who replied: "I'm good, considering."
The jury left the courtroom after telling court staff they didn't want to talk about their deliberations.
With the verdict, the jury determined Clay Starbuck tortured his ex-wife, delivering some 90 wounds before leaving her body in a sexually suggestive position.
Investigators found DNA evidence on Chanin Starbuck's body that was a partial match to Clay Starbuck and his eldest sons, as well as an unidentified male. Only Clay Starbuck didn't have a verifiable alibi for Dec. 1, 2011, the day police believe Chanin Starbuck suffered the hourslong attack.
Spokane County Deputy Prosecutor Larry Steinmetz praised the work of Spokane County sheriff's detectives in presenting a case that convinced the jury.
"Anytime you have a loss of life, there really are not winners or losers," Steinmetz said. "I'm glad Clay Starbuck will be held accountable for the life that he took."
Gannon-Nagle and fellow defense attorney Derek Reid said they were crushed by the decision.
"I don't think there is enough evidence to convict him of premeditated first-degree murder," Reid said.
Sypolt ruled against defense requests to introduce more evidence of Chanin Starbuck's online dating activities and the fact that a man texted her on the day she was killed, asking her to pose in the position in which she was discovered.
Those decisions, Reid predicted, would be the basis for appeals. Had that information been presented, "I suspect there would have been a different result," he said.
But Bourcier said the characterizations of her daughter by the defense were not true.
"She was a 42-year-old woman. If she was going to date, more power to her," Bourcier said. "At least she had a life. She never had a life with him."
Both of the couple's eldest sons previously said they believe their father is innocent.
Bourcier, their grandmother, said Clay Starbuck "brainwashed" his children. "I feel really sorry for them," she said. "I hope they understand what he has done to both families."
Steve Conway, Chanin Starbuck's younger brother, traveled from his home in Florida for the trial.
"I never thought this day was going to come," Conway said, his eyes red from tears. "I'm just glad that justice has finally been served for my sister. She can finally rest in peace."
---