Sports
WSU's losing streak hits nine
Sun., March 3, 2013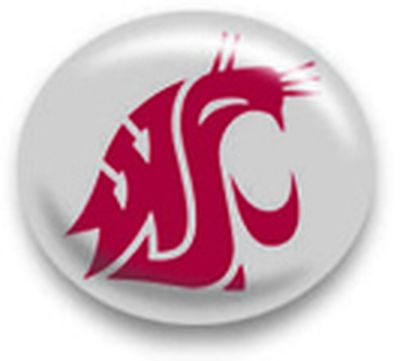 SEATTLE – It's been more than a month now since Washington State won a basketball game. And after the Cougars welcomed March in the same manner in which they slogged through February, coach Ken Bone stood against a wall Sunday in Hec Edmundson Pavilion's lower concourse and tried to explain how his players are still as locked in as possible despite the program's longest losing streak in a decade. "It's hard to lose a game, and lose the next game, and lose the next game, and lose the next game," Bone said after WSU lost again, this time 72-68 to rival Washington. "That's difficult. But I think our team is handling it well, all things considered." They showed up. They shot 51.2 percent on the road. They led by as many as eight points early in the second half. Those are all considered positives in the context of a nine-game losing streak. But … "But at the end of the day," Bone said, offering an explanation that could almost serve as a Mad Libs template for WSU's season, "we didn't take care of our business down the stretch, and Washington made plays and we didn't." Those plays by the Huskies (16-13, 8-8 Pac-12) included an array of jumpers from guards C.J. Wilcox and Scott Suggs, both of whom scored 23 points and helped UW erase WSU's 43-35 lead early in the second half. WSU's plays? Turnovers, too often. There were 18 of them, a number that helps explain how the Cougars (11-18, 2-14) trailed 34-32 at halftime despite shooting 61.1 percent in the first half, and how they lost their eighth game this season by four or fewer points. Many of those giveaways were unforced. Passes sailed out of bounds due to miscommunication, and simple handoffs turned disastrous for no apparent reason. "You can't say it was Washington, because we play against the pressure in practice and that doesn't happen," said sophomore guard DaVonte Lacy, one of four WSU players in double-figures with 10 points. "A lot of them were unforced." Brock Motum, who scored 18 points, noted WSU's 18 turnovers compared with the Huskies' 13, and "that's five extra possessions in a four-point game." Still, the score was tied at 57 after Motum's basket with 4:32 to play, WSU's only field goal in a 6-plus-minute span late in the game. But Suggs ended a long Huskies possession by making one of his five 3-pointers, and UW held the Cougars scoreless while making 5 of 6 free-throw attempts to take a 65-57 lead with 2:28 to go. UW tried to help the Cougars out. Abdul Gaddy heaved an inbounds pass well over the head of Wilcox and straight out of bounds with 42.5 seconds remaining and UW leading, 68-63, to give the Cougars renewed hope with a chance to inbound under the Huskies' basket. Lacy was assigned that task. He looked first for Motum, who wasn't open, then took a look at Royce Woolridge, who wasn't open – after a timeout, even – then scanned the rest of the floor frantically before just tossing the ball to Wilcox, who was fouled and made a pair of free throws to extend the Huskies' lead to seven points. This is the Cougars' season. Even their brief glimpses of hope are gone before they truly arrive. "I didn't have any timeouts, and I had to try to get it in," Lacy said. "And it's just hard when they're all covered." For this team, it's just hard, period. "It's disappointing, but still – no one in the locker room has been giving up," Motum said. "It would be easy after nine games in a row. It would be easy to give up. Anyone. Credit to all our guys. No one's looking past the next game and no one's looking in the past." Except, maybe, to remember what winning feels like.
Local journalism is essential.
Give directly to The Spokesman-Review's Northwest Passages community forums series -- which helps to offset the costs of several reporter and editor positions at the newspaper -- by using the easy options below. Gifts processed in this system are not tax deductible, but are predominately used to help meet the local financial requirements needed to receive national matching-grant funds.
Subscribe to the sports newsletter
Get the day's top sports headlines and breaking news delivered to your inbox by subscribing here.
---