Sports > Gonzaga women
Gonzaga women win WCC championship, headed to tourney
March 11, 2013 Updated Mon., March 11, 2013 at 9:12 p.m.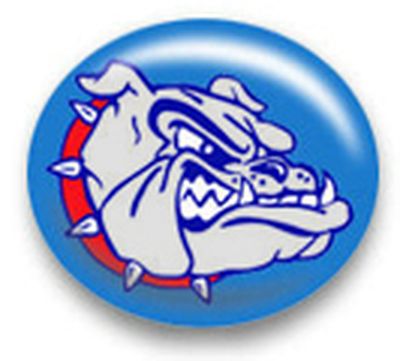 LAS VEGAS – Gonzaga's toughness was tested by San Diego in the WCC women's basketball tournament championship game on Monday, but the Bulldogs were well prepared. Their toughness has been tested all season by coach Kelly Graves. Graves refused to let a talented but young squad use inexperience as an excuse, setting the tone for a determined team that has won its last 15 games, including the 62-50 victory over the Toreros at the Orleans Arena that secured the Bulldogs' fifth WCC title in the last seven years. BYU last season ended a string of three straight GU titles. Monday's final score was identical to the outcome of the teams' last meeting Jan. 19. "I have never been harder on a basketball team than this group," Graves said during the awards ceremony. "We were so young and you saw how we started the season (12-5). To culminate with a regular-season championship and now a tournament championship, I don't know if I've ever been prouder or had a team improve more than the Zags this year." Gonzaga (27-5) advances to the NCAA tournament for the fifth consecutive season. The Bulldogs will play at the McCarthey Athletic Center, one of the NCAA sites for first- and second-round games. They'll learn their seeding and opponent next Monday. No Bulldog exemplified toughness more than senior guard Taelor Karr, who shook off an ailing lower back from a fall in Saturday's semifinal to play 35 minutes. She had 14 points, all seemingly at critical stages, a team-high six assists and five rebounds. She was knocked to the court several times and drew a charging foul to negate a San Diego basket. "I was with the trainer 24-7, ice and (stimulation). It was a rough 48 hours," said Karr, the WCC Player of the Year. "We just wanted to prove we were the better team in conference throughout the year and also in the tournament." Karr missed her first three shots, but she heated up after San Diego (21-9) took a 23-17 lead. She fed Keani Albanez for a 3-pointer, drove for a layup, and made a steal and dished to Haiden Palmer for another layup. Another Karr layup and Palmer's 3 gave Gonzaga a 29-25 lead at the half. "When she toughened up and decided, 'Hey, I'm going to play,' I think it lifted the team's spirits," Graves said. Palmer finished with 18 points, five rebounds and three steals. Jazmine Redmon, with some relief help from Palmer, limited USD standout Amy Kame to 13 points, just five in her last 28 minutes. "It's probably my most difficult year in college but it's so rewarding," said Palmer, voted the tournament's most valuable player. "We had some setbacks, but we all rallied around each other." Sunny Greinacher scored 10 of her 12 points in the second half. She teamed with Shelby Cheslek, who added six points, nine rebounds and three steals, to give Gonzaga an inside presence. "I thought we had a great first half," USD's Kame said. "After halftime, they came out and really muscled us around. That's something we, as the aggressors, wanted to do and they took that away from us." The Toreros cut a nine-point deficit to two with 9:26 left, but Palmer and Karr again changed the momentum. Palmer drove for a layup and Karr made a 6-foot shot. After a USD basket, Karr buried a 3-pointer from the wing and then fed Greinacher for a layup and a 52-42 advantage. "We're mentally and physically as tough a team as I've coached," Graves said. Karr, Palmer and Cheslek were joined on the All-Tournament team by Kame and Loyola Marymount's Alex Cowling.
Local journalism is essential.
Give directly to The Spokesman-Review's Northwest Passages community forums series -- which helps to offset the costs of several reporter and editor positions at the newspaper -- by using the easy options below. Gifts processed in this system are not tax deductible, but are predominately used to help meet the local financial requirements needed to receive national matching-grant funds.
Subscribe to the sports newsletter
Get the day's top sports headlines and breaking news delivered to your inbox by subscribing here.
---