News > Spokane
Spokane Catholic, Jesuit officials look forward to new pope
Wed., March 13, 2013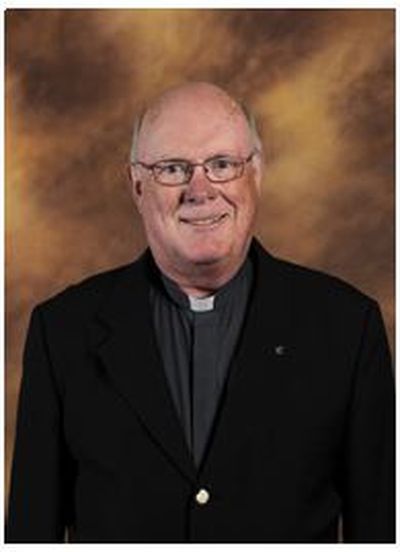 A Jesuit pope gives Inland Northwest Catholics a reason to celebrate, especially with the region's connection to the Society of Jesus through Gonzaga University. The conclave's results surprised the Rev. Frank Case, Gonzaga's vice president of mission, who expected another pope from Europe. He notes that the majority of the Catholic population is in the southern hemisphere. "The church has for many years been centered in Europe," Case said. "It's good to have the voice for the poor articulated (in the Vatican)." Case does not expect major change in the church's teachings and lessons because the new pope's social views lean conservative, he said. Case worked in Vatican City for almost two decades, but only knew Cardinal Jorge Bergoglio by reputation for his commitment to social justice. As Gonzaga's vice president of mission, Case plans on supporting the pope in any direction he takes. "I can look forward to sitting and waiting, and seeing what the pope wants to say to the world," Case said. "I think we have to listen to him first." As for Gonzaga's basketball team competing in March Madness next week, Case has no idea if the new pope likes basketball. "…I hope he can put in a good word for us," Case added. The white smoke also signals a great day for the Catholic Diocese of Spokane. Bishop Blase Cupich views the new pope as straightforward and personal after inviting his audience to pray with him as he stood on the balcony at St. Peter's Basilica. The pope's chosen name of Francis follows an Italian saint who walked a simple lifestyle, Cupich said, a path the pope also expressed in his speech. "I see it as a renewal of the church," Cupich said.
Local journalism is essential.
Give directly to The Spokesman-Review's Northwest Passages community forums series -- which helps to offset the costs of several reporter and editor positions at the newspaper -- by using the easy options below. Gifts processed in this system are not tax deductible, but are predominately used to help meet the local financial requirements needed to receive national matching-grant funds.
Subscribe to the Coronavirus newsletter
Get the day's latest Coronavirus news delivered to your inbox by subscribing to our newsletter.
---