News > Features
Hollywood adjusts to changing demographic
Mon., March 25, 2013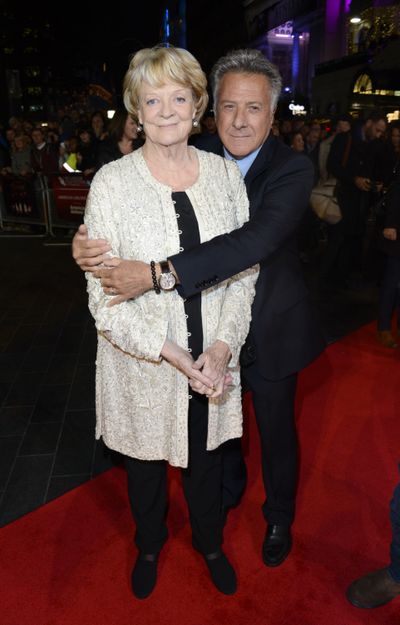 In an age when the text and the tweet can destroy a movie an hour after it opens, Hollywood market research firms are scrambling to rethink the way they help movie studios promote their films.
That has created new challenges for companies such as Capstone Global Marketing and Research Inc., which must adapt their testing methods to the changing habits of the tech-savvy moviegoer.
"None of us knows the answers," said veteran marketing strategist and researcher Catherine Paura, Capstone's co-founder. "And when you think about the rapidity of technical change between 1990 and now, who knows what is going to happen in the next 30 years?"
Paura, 62, and her late business partner, Joe Farrell, founded Hollywood powerhouse National Research Group 35 years ago. Paura and Farrell, who died in 2011, sold the firm in 1987 but ran it until 2003.
Among Capstone's initiatives is a market research study called "Moviegoers in Theaters."
Last fall, Capstone sent researchers into eight cinemas across the country to talk directly to filmgoers, something that's almost never done. Pollsters asked more than 10,000 audience members a few demographic questions, then asked them to complete an in-depth online survey.
More than 1,200 people responded – a larger sample size than most market researchers typically use.
The age makeup of those surveyed skewed older than it would have 20 or 30 years ago, Paura said. Industry surveys increasingly focus on the oldest quadrant of moviegoers.
Baby boomers are still going to the movies, shifting what for decades has been a youth-dominated business. When NRG started, the company didn't sample moviegoers older than 49. Now, research includes up to those in their mid-60s.
"You can have a big hit and not find one teenager in the audience," Paura said. "That didn't used to be the case."
Old and young audiences now go to the movies with roughly the same frequency. Baby boomers, she said, never got out of the habit of going to the movies.
Studios are working harder to create movies that appeal to everyone. For the films that don't, they believe it's best to aim campaigns at specific age groups.
DreamWorks chief executive Stacey Snider has begun looking at data that create hypothetical profiles for a targeted audience member, including education, income levels and where someone shops.
"A movie today has to matter to somebody," said Snider, who has worked with Paura for nearly 20 years.
When she and her DreamWorks partner Steven Spielberg were concerned that the director's 2011 period film, "War Horse," might not have universal appeal, their studio enlisted market research to target a specific audience: a sophisticated, older, white moviegoer who lived in the middle of the country, enjoyed Broadway plays and shopped at Target, not Sears.
The movie grossed nearly $80 million in the United States and Canada.
Local journalism is essential.
Give directly to The Spokesman-Review's Northwest Passages community forums series -- which helps to offset the costs of several reporter and editor positions at the newspaper -- by using the easy options below. Gifts processed in this system are not tax deductible, but are predominately used to help meet the local financial requirements needed to receive national matching-grant funds.
Subscribe to the Coronavirus newsletter
Get the day's latest Coronavirus news delivered to your inbox by subscribing to our newsletter.
---
Subscribe and log in to the Spokesman-Review to read and comment on this story