News > Spokane
Buried body confirmed as Malden teen
UPDATED: Fri., March 29, 2013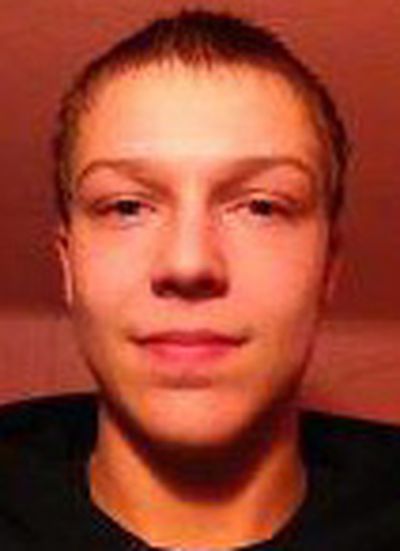 Donavin Stapert's body was stuffed in a safe for at least a day before it was driven 60 miles from a small Whitman County town and buried on wooded state land in Chattaroy. A Medical Lake man accused of helping two others hide the body and sealing the safe with caulk with the Spokane teen's body inside pleaded not guilty this morning to two charges in Whitman County Superior Court. James Larry Ramson, 30, was arrested Saturday and faces charges related to the cover-up of Stapert's death. On Wednesday, Spokane County and Whitman County sheriff's officials working the case found a body buried about four feet underground on state land near Chattaroy. The Spokane County Medical Examiner's Office confirmed on Friday that the body was Stapert, who moved to Malden with his father Jason Stapert last fall. Investigators believe that Stapert was at the home of Bobby Bilderback and Chastity Bilderback in Malden Wash., about six miles west of Rosalia, when he died in the early morning hours of March 7. The Bilderbacks face homicide and other charges for providing Stapert methamphetamine and hiding his body. Chastity Bilderback, who legally changed her name from Barkhuff even though the couple did not marry, pleaded not guilty to multiple charges on Thursday. Bobby Bilderback was jailed on Monday in Montana. Stapert grew up mostly in Spokane and attended several schools, including North Central High School, said his father, Jason Stapert. Stapert said he currently wasn't attending school. Court documents say that an anonymous witness said that Bobby Bilderback told him that Bobby Bilderback and Stapert were eating "large chunks of meth" in a hot tub when Stapert overdosed. Bobby Bilderback told the witness that Bilderback dragged Stapert to a bedroom where he died, according to court records. Stapert was placed in a large safe by the Bilderbacks, the witness said. The safe wasn't moved until early on March 9, when it was loaded into an SUV. The witness said he ate dinner at the home with the Bilderbacks and Ramson the evening of March 8 before the body was moved. He told an investigator that "he could smell the odor of a dead body or flesh and stated, 'you can't forget it.'" The witness said that Bobby Bilderback is "heavily involved in the distribution of methamphetamine and cocaine from Las Vegas to Montana," court records say. He said that Ramson helps Bilderback distribute the drugs. Court records say that Bilderback met with investigators on March 17 and admitted to trafficking methamphetamine. But he told investigators that he believed Stapert had run away and stolen $53,000 from him. Jason Stapert was also at the Bilderback's home when his son died, court records say. The witness told investigators that Jason Stapert was "also believed to be under the influence of meth and was passed out in the spare room upstairs on the evening the juvenile overdosed." The witness said he believed Jason Stapert was unaware that his son was dead. Stapert, 39, said Friday that he and his son were working to set up a marijuana growing operation in an outbuilding at the Bilderback's home. He said after they were done working for the day, he had a couple shots of Jagermeister, but no methamphetamine, which he said he hasn't used since he was a teenager. He said his son was using the Internet when he went to bed about 2 a.m. on an air mattress in a downstairs room. When he woke up the next morning, he said Bobby Bilderback accused his son of running off and stealing money. Court records indicate Jason Stapert discouraged family members from calling police and even told an investigator on March 8 that his son had called him and told him he was on his way to Oregon, where his mother lives. In an interview Friday, Stapert denied misleading investigators or discouraging family members from calling the police. He said he was unaware that Bilderback was distributing meth when they went to work for Bilderback and never met Ramson. "My son was my best friend," he said. He said he knew Chastity Bilderback since soon after moving to Malden last fall, but that Bobby Bilderback was not in town until about three weeks before his son's death. Whitman County Sheriff Brett Myers said earlier this week that investigators do not believe that Stapert was involved in his son's death or the cover-up. Stapert's family members say Donavin Stapert smoked marijuana but was extremely opposed to using harsher drugs. They believe he would not have taken meth willingly. Bobby Bilderback and Ramson have a history of violent crime. Bilderback was released from prison in 2010 after serving 23 years on a first-degree murder sentence from Chelan County. When Ramson was 16, he was charged as an adult and sentenced to 80 months in prison for assaulting a man on the steps of the county courthouse in Corvallis, Ore. News reports from the time say Ramson and another teen were selling magazines when they assaulted a 53-year-old who was critically injured in the attack. The victim was a former city councilman from Adair, Ore.
Local journalism is essential.
Give directly to The Spokesman-Review's Northwest Passages community forums series -- which helps to offset the costs of several reporter and editor positions at the newspaper -- by using the easy options below. Gifts processed in this system are not tax deductible, but are predominately used to help meet the local financial requirements needed to receive national matching-grant funds.
Subscribe to the Coronavirus newsletter
Get the day's latest Coronavirus news delivered to your inbox by subscribing to our newsletter.
---
Subscribe and log in to the Spokesman-Review to read and comment on this story