News > Spokane
Sons criticize investigation of mother's homicide
Sun., May 12, 2013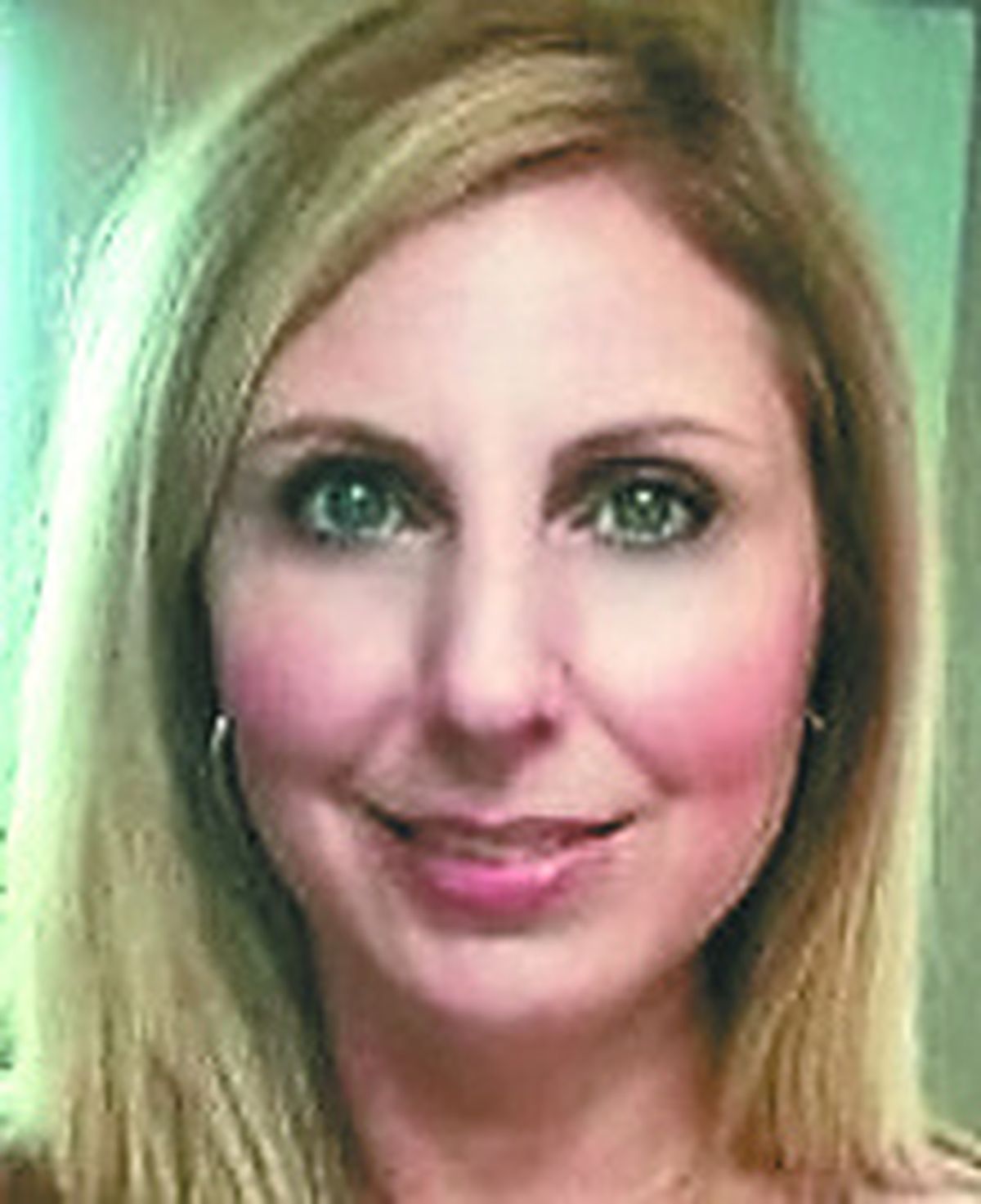 Chanin Starbuck
The lives of a Deer Park family are about to be thrust salaciously into the public spotlight.
Clay D. Starbuck, a former pipeline worker with no criminal record, is fighting allegations he strangled the mother of his children and left her nude body positioned in a sexually suggestive way that was intended to cause police to suspect one of the many men she'd met through online dating websites.
The trial, which opened last week in Spokane County Superior Court and could continue into June, is expected to include extraordinarily intimate details of a seemingly average divorced couple's life that family members acknowledge will be difficult to endure.
But for the couple's two eldest sons, the most painful part is that jurors are being allowed to hear only part of the whole sordid story and fear their father's chance of a fair trial is in jeopardy because of it.
"She was a great mom," eldest son Austin Starbuck said of Chanin Starbuck, who was found dead Dec. 3, 2011, in her Deer Park home. "She kept the house clean. She'd make top-quality quilts and sell them at craft shows for $1,000. She was a great cook.
"But she lived a different life … her online dating life."
Unless Superior Judge Greg Sypolt changes his earlier ruling, prosecutors will be allowed to bring witnesses to testify that Clay Starbuck, 48, had extramarital affairs during a 21-year relationship that included two divorces and five children.
But, the jurors won't learn that a man texted the 42-year-old Deer Park woman on the day she was killed and asked her to send him a nude picture of the very pose that the killer placed her body in after she died.
"I'm not trying to bash my mom. I want the truth," 19-year-old Blake Starbuck said. "Before we can even grieve our mom, we need a thorough investigation. (Investigators) can't say how this happened. They can't tell us the story because they don't have one."
The defense contends that the Spokane County Sheriff's Office investigation was incomplete and failed to follow obvious leads indicating that other men besides Clay Starbuck may have been with the victim just before she died as well.
Prosecutors dispute the defense contentions.
But the county's chief criminal deputy prosecutor, Jack Driscoll, said he's prevented by the rules of professional conduct from commenting directly on cases that are in trial.
Moreover, many of the family's fairness concerns were brought to the judge's attention during pretrial arguments in which Sypolt sided with the prosecution's positions. The defense asked the state Appeals Court to intervene, but the appellate judges declined last week.
The legal drama has been unfolding for more than a year.
In court documents, sheriff's detectives note that Clay Starbuck was behind $9,000 in child support payments to his ex-wife. They say on Dec. 1, 2011, he lured Chanin Starbuck out of her home at 509 N. Reiper St. in Deer Park by claiming his car broke down and he needed her help.
Investigators believe he entered her home and waited for her to return, according to court records. When deputies finally discovered her body on Dec. 3, she had six broken ribs and bruises all over her body, and she had been strangled.
Within days, detectives arrested Starbuck after his partial DNA was found on swabs on the victim's neck, face and fingernails.
Starbuck, who is expected to testify at trial, faces life in prison without parole if the jury convicts him of aggravated first-degree murder and sexually violating human remains.
But defense attorneys Derek Reid and Jill Gannon-Nagle argue that prosecutors have painted their client in the worst possible light, and that even the DNA being used to implicate their client remains in doubt.
Reid has argued that the tests showed the DNA samples from the neck and fingernails had at least two other unidentified persons in addition to Clay, Austin and Blake Starbuck, who were identified as "major" contributors. Alibis cleared the two sons.
Detectives also alleged in court records that they believe Clay Starbuck used his dead ex-wife's phone to text two men, John Kenlein and Tom Walker, after she was killed.
Kenlein later told detectives that he went to Chanin Starbuck's home three times on the day she was killed for a prearranged meeting that he said never happened. None of the items tested for DNA matched Kenlein.
But technicians at the Washington State Patrol Crime Lab did find DNA of an unknown male on Chanin Starbuck's cellphone. Likewise, semen found on the body came back to yet another unidentified man who wasn't any of the Starbucks, Walker or Kenlein.
The sons said they don't want investigators to stop until they learn the identities of those two men.
"The evidence points in many directions," Blake Starbuck said. "But they just look at my dad."
Reid said the autopsy shows that Chanin Starbuck suffered wounds as she tried to defend herself. She also had bruising on her hands that suggests she struck her attacker.
However, investigators found no corresponding scratches or marks on Clay Starbuck, he said.
What's more, the crime lab cited funding shortages when Reid asked why swabs from the victim's arms, blood on her fingernail, bodily fluid on her ankle, numerous hair fibers and substances between her fingers were never tested.
The public defenders sent swabs from two items found on the body to a private crime lab in Portland. Those test results are pending even as the trial continues.
Austin Starbuck, 22, said he and his siblings are frustrated because it appears investigators found just enough evidence to implicate their father and then stopped looking.
"They are focusing so much on my dad that they are not considering anyone else," he said. "It would be different if they say it was his saliva or semen or sweat. My dad lived there until months before this happened. He would go over and fix her computer."
It was on that computer that Reid said he was able to confirm what the children had been witnessing for 14 years: her online meetings. Reid said he looked at one month's worth of emails on Chanin Starbuck's computer and found multiple names of men that law enforcement never contacted.
"I can verify that they met with her in person, not only here but in Seattle and Portland. These men were paying for trips … and police didn't talk to them," he said.
Two of three men hired lawyers and refused to speak with Reid, he said.
Austin Starbuck said he first witnessed his mother's online dating when he was 8. Both brothers said their younger siblings often would find nude photos of their mother and of other men on her computer, which Sypolt has also barred attorneys from telling the jury.
"We want the truth out. We want them to prove it on facts and evidence," Blake Starbuck said. "If the jury hears what they are not allowing them to hear … there is no question he would be found innocent."
Local journalism is essential.
Give directly to The Spokesman-Review's Northwest Passages community forums series -- which helps to offset the costs of several reporter and editor positions at the newspaper -- by using the easy options below. Gifts processed in this system are not tax deductible, but are predominately used to help meet the local financial requirements needed to receive national matching-grant funds.
Subscribe now to get breaking news alerts in your email inbox
Get breaking news delivered to your inbox as it happens.
---