News > Washington Voices
Son inspired Riverside Achievement's McWold to work for diploma
Thu., May 23, 2013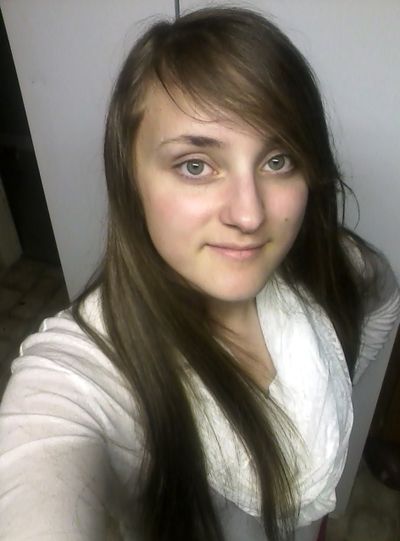 When Charli McWold, 19, graduates from Riverside Achievement Center next month, her 2-year-old son, Joseph Nelsen, will be there to cheer for her.
McWold started high school in Wilbur, Wash., but didn't excel. A friend told her about an online school, which she decided to do for her sophomore year.
"There was no interaction with the teachers," she said. "I didn't do anything. I definitely, definitely regret that a lot."
She became pregnant with Joseph about that time. Until then, she had been living with her mother in Wilbur, but she didn't feel like her mother's house was a place she wanted to raise her son.
McWold called her dad.
"He was disappointed in me, but he was there for me," she said. She moved in with him and started working to get herself legally emancipated.
Part of the agreement was attending high school. Her father had attended Riverside High School, but she wasn't excited about that.
"I'm not a huge fan of other teenagers," she said.
The answer was at Riverside Achievement Center, which allows her to go to school one day a week, pick up a packet of assignments and work at her own pace.
"I loved it," she said of her school. She could do more work than was required. One week, she completed a whole class worth of work. "The teachers there are amazing," she said.
It's been three years and graduation is now around the corner. McWold works full time as a customer service representative at TruGreen in Spokane Valley.
Joseph's father, Kenny Nelsen, 22, proposed at Christmas, and the two are planning a wedding in July 2014.
Having a baby so young wasn't easy for her. She said she received a few funny looks while she was pregnant.
"It hurts," she said. "It really does."
She plans to attend Spokane Community College for two years. After that, she wants to get her bachelor's degree from Eastern Washington University, followed by Washington State University to become a pharmacist.
"Biology is my favorite class," she said.
She has never been to a high school dance, but Nelsen often makes up for that. When she starts to feel like she missed out, he'll make her a romantic dinner.
McWold feels she has come a long way. It was important for her to get a diploma, rather than a GED. She credits her son for her turnaround.
"Before him I had no ambition," she said. "It's so cliché: In a way, he really saved me."
Local journalism is essential.
Give directly to The Spokesman-Review's Northwest Passages community forums series -- which helps to offset the costs of several reporter and editor positions at the newspaper -- by using the easy options below. Gifts processed in this system are not tax deductible, but are predominately used to help meet the local financial requirements needed to receive national matching-grant funds.
Subscribe to the Coronavirus newsletter
Get the day's latest Coronavirus news delivered to your inbox by subscribing to our newsletter.
---
Subscribe and log in to the Spokesman-Review to read and comment on this story