Larry Crouse, Spokane Valley GOP lawmaker, retires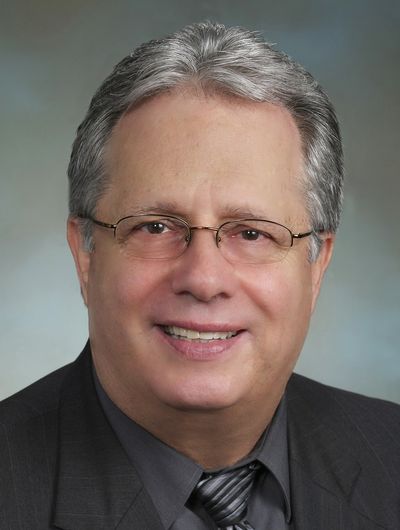 Republican Larry Crouse will retire after 19 years in the Washington Legislature, likely setting off a rush of GOP hopefuls in the Spokane Valley district.
Crouse announced Tuesday he plans to retire Dec. 31, halfway through his current term, because of health problems that kept him away from the Legislature for much of the 2013 sessions.
First elected in 1994 and re-elected every two years through 2012, Crouse was the most senior Republican in the House. His retirement will allow a replacement to be appointed to serve out the final year of his term. He said he had planned to serve out his full term until a series of medical problems with his back and legs sidelined him for much of this year's regular and special sessions.
"I really felt bad last year because I had that unexpected (back) surgery, then I got food poisoning" he said. He later contracted a virus just as he was recovering. "I missed like 150 votes."
Health problems prompted him in recent years to step back from leadership roles and assume what he called "more of a backup role and a mentor." In the past, he'd been a leader on energy issues acknowledged by members of both parties.
Sen. Mike Padden, R-Spokane Valley, a longtime friend and legislative ally, called Crouse a tireless worker who will be hard to replace.
"He is truly one of those great public servants who works behind the scenes to make things happen and get things done without worrying about who gets credit," Padden said in a news release. "That is a quality that we wish we could see in more of our elected officials today."
Three possible replacements will be nominated by Republican precinct officers in the 4th Legislative District, which has its population base in the Valley. Spokane County commissioners will select one of those three to serve through next November, when the seat will be up for election.
The 4th is a solidly Republican district, and the last time a legislative seat opened through resignation, it set off some extensive political maneuvering to fill the term left by the ailing Sen. Bob McCaslin. Precinct officers put state Rep. Matt Shea at the top of their list, but commissioners selected businessman Jeff Baxter. When Baxter ran for election the next fall, he lost to Padden, a former state representative and district judge.
Crouse said he has been contacted by a half-dozen Republicans in the Valley's 4th Legislative District who have said they'd be interested in running in 2014 if he stepped down. Former Spokane Valley Mayor Diana Wilhite and Robert B. McCaslin, son of the late senator, have both filed campaign reports with the state Public Disclosure Commission.
He called the would-be candidates to say he was resigning, but he won't endorse any of them, Crouse said. "They're all my friends."
---