Sports
Former WSU standout Hamza Abdullah blasts NFL
Abdullah says league is not doing enough to ensure players' well-being
Thu., Oct. 31, 2013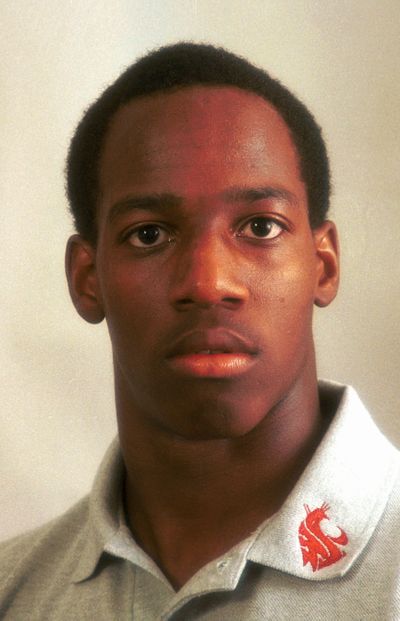 Former Washington State University and Arizona Cardinals defensive back Hamza Abdullah took to Twitter on Thursday to blast the NFL and Commissioner Roger Goodell for not doing enough to ensure players' well-being. In dozens of profanity-laced tweets, Abdullah said on his verified account that the NFL treats players like slaves, that Goodell would sell his "soul for a dollar," and that the league should play for psychiatric evaluations for its players. Abdullah also implied that he had suicidal thoughts, tweeting that "Every time I go to sleep, I pray that Allah takes care of my family, just in case I don't wake up." In the next tweet, he adds, "And quietly, I'm disappointed sometimes when I do wake up." Abdullah's brother, Husain Abdullah, also a former Washington State standout, is a defensive back for the Kansas City Chiefs. He was not in the locker room during Thursday's media availability, though he did attend practice. The brothers, both practicing Muslims, walked away from football in the prime of their careers to spend last year making a pilgrimage to Mecca. The Fifth Pillar of Islam is The Hajj, the pilgrimage that all Muslims are supposed to make once in their lifetime. Husain Abdullah said during training camp the brothers wanted to make sure they did the pilgrimage while they had the health and means to do so. Husain was signed by the Chiefs this past offseason, and has been a key contributor on one of the NFL's best defenses. He even returned an interception for a touchdown against Oakland. Hamza Abdullah is not currently on an NFL roster. He spent his first three-plus seasons with the Broncos, a short period with the Browns, and three seasons with the Cardinals. NFL spokesman Greg Aiello said in an email to The Associated Press, "Our Player Engagement staff has reached out to him to see if we can be of assistance." Hamza Abdullah began his Twitter rant on Thursday morning by blasting what he called "fake Muslims," and then turned the target of his messages to Goodell and the NFL. He said that the NFL is "lying to these people and denying the fact that football causes brain damage." Abdullah did acknowledge that "every player understood the risks of playing football, and we did it, and would do it over again," but that players "just thought/assumed we would be taken care of after we were done." Abdullah later referred to the NFL scouting combine as a "slave trade" where players are stripped of their "manhood." He said that "there's a reason 80 percent of former players either go broke or get divorced within five years of leaving the game." The vitriolic rant came two days after Goodell joined about 200 mothers of youth football players in Chicago for a clinic designed to show them how football can be played safely. Goodell did not take questions from the AP during the clinic. Abdullah's rant also came on the heels of a documentary entitled "League of Denial" that reported the NFL ignored medical reports for decades that linked played the game to concussions and long-term health problems such as depression and brain disease.
Local journalism is essential.
Give directly to The Spokesman-Review's Northwest Passages community forums series -- which helps to offset the costs of several reporter and editor positions at the newspaper -- by using the easy options below. Gifts processed in this system are not tax deductible, but are predominately used to help meet the local financial requirements needed to receive national matching-grant funds.
Subscribe to the sports newsletter
Get the day's top sports headlines and breaking news delivered to your inbox by subscribing here.
---