News > Spokane
Democrat Rich Cowan to challenge state Sen. Baumgartner
Wed., Sept. 4, 2013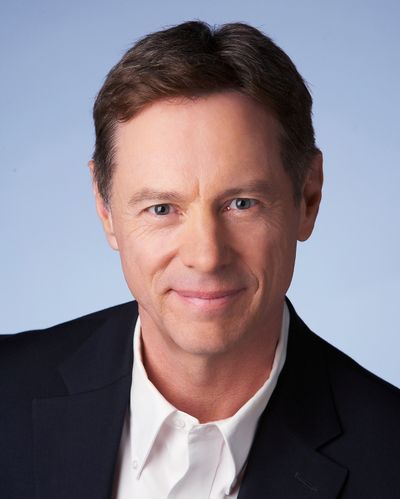 The head of a local movie production company said he will challenge an incumbent senator in Spokane's 6th Legislative District next year.
Rich Cowan, chief executive officer of North by Northwest, said Tuesday he will run as a Democrat against Republican Sen. Mike Baumgartner, contending the incumbent's views on some issues are too extreme for the district.
One of his main goals if elected, Cowan said, would be to find a way to complete the North Spokane Corridor, a roadway that has been discussed for more than a half-century and been under construction for more than a decade.
"We need to finish what we started," Cowan said Tuesday.
The next phase of the project would have received some $480 million from a transportation proposal that called for a 10.5-cent increase in gasoline taxes, but that package was blocked in the state Senate on the final day of the second special session.
Baumgartner voted with the predominantly Republican Majority Coalition Caucus to block that package. Cowan said he should have worked to pass it to help finish the corridor.
But the proposal only had part of the money needed to finish the corridor, Baumgartner said Tuesday, and didn't address some problems with transportation projects, such as high costs and cost overruns from mistakes. Any transportation package that comes out of the Legislature should have the roughly $750 million needed to complete the corridor, he said.
The Senate needs to be less partisan and more cooperative, Cowan said, to come up with more "sensible, moderate approaches to solutions." He criticized Baumgartner for opposing the state's expansion of Medicaid under the federal Affordable Care Act and for supporting letter grades for schools, which he contends is a simplistic and counterproductive way to evaluate public schools.
The coalition caucus, which Baumgartner joined, was the first bipartisan group to control the Senate in years. But it failed to produce moderate legislation on some issues, Cowan said. It should have passed the Reproductive Parity Act, which would have required any insurance company that offered maternity services to cover abortions, he said. Baumgartner voted with the coalition on the procedural vote that kept the parity act from coming to the floor.
Baumgartner said he doesn't support funding abortion coverage but contended his bipartisan credentials include supporting operating budgets for the last three years that passed with votes from both parties and working to block tuition increases this year at state colleges and universities.
The 6th District includes parts of Spokane's South Hill, West Central, Indian Trail and Whitworth neighborhoods, as well as most of the West Plains. It has been the scene of some of the state's most expensive Senate races in recent years, including Baumgartner's successful challenge to Democratic Sen. Chris Marr in 2010.
Both Cowan and Baumgartner ran unsuccessfully last year for congressional seats. Cowan challenged U.S. Rep. Cathy McMorris Rodgers for Eastern Washington's 5th District seat. Baumgartner ran against U.S. Sen. Maria Cantwell.
Local journalism is essential.
Give directly to The Spokesman-Review's Northwest Passages community forums series -- which helps to offset the costs of several reporter and editor positions at the newspaper -- by using the easy options below. Gifts processed in this system are not tax deductible, but are predominately used to help meet the local financial requirements needed to receive national matching-grant funds.
Subscribe now to get breaking news alerts in your email inbox
Get breaking news delivered to your inbox as it happens.
---