News > Spokane
Spokane musician, writer Isamu Jordan dies at 37
Fri., Sept. 6, 2013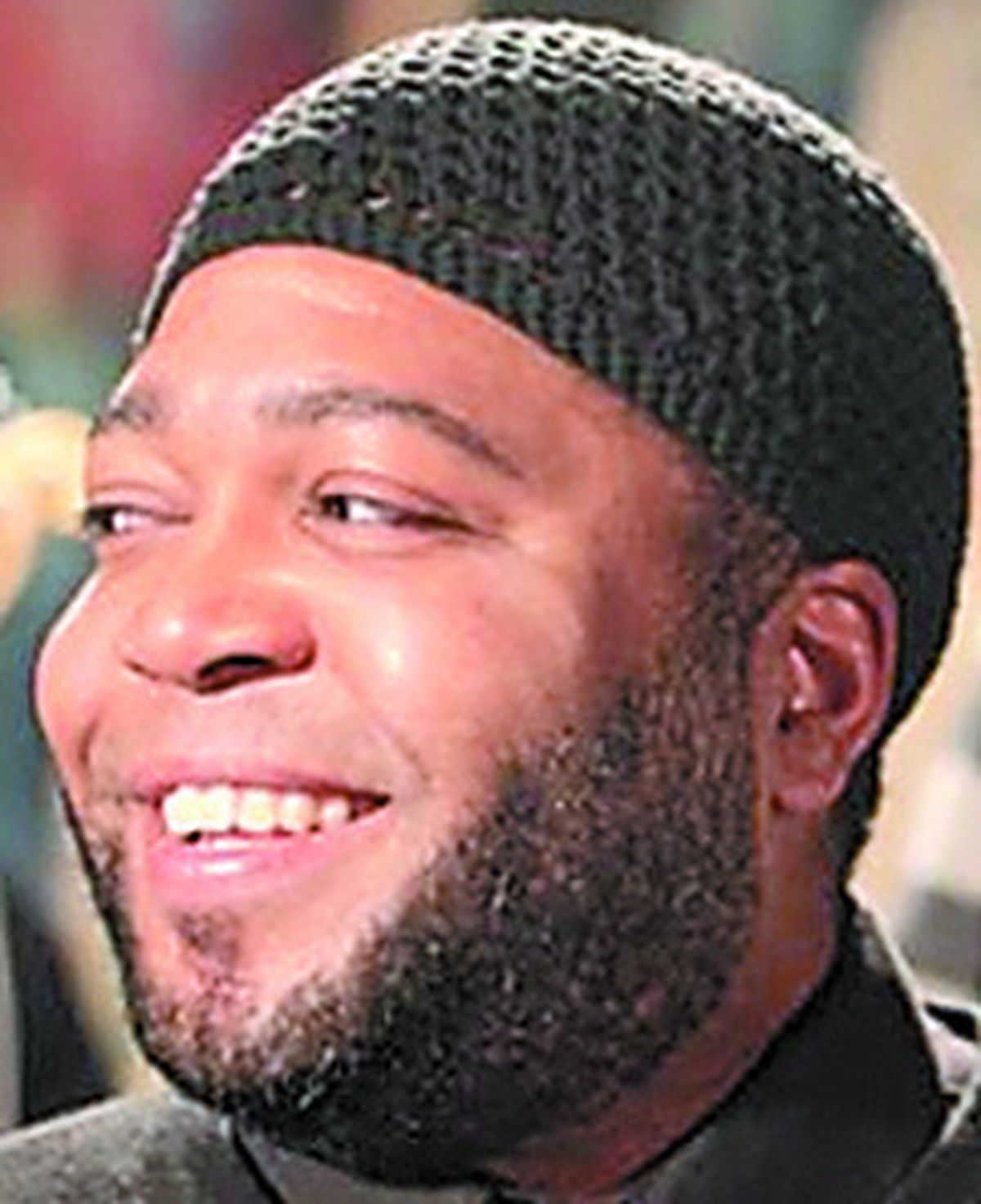 Jordan
Musician and writer Isamu Jordan died Thursday in his home on Spokane's South Hill.
Jordan, 37, was a former staff reporter for The Spokesman-Review and wrote a weekly entertainment column. His most recent column appears in today's 7 section, which went to press before his death.
Jordan, known affectionately to many as "Som," fronted a local hip-hop orchestra called Flying Spiders, an eclectic assemblage of about a dozen musicians. One of their most popular songs, "Break Ya Spine," became an unofficial "Spokanthem" and was used in an advertising spot by a local credit union.
Jordan also taught classes at Whitworth University as an adjunct instructor.
Emergency crews were called to his home at 11 a.m. Thursday. He was dead of apparent suicide, according to records.
Jordan's death has shocked the community and led to an outpouring of grief and support for his wife and two young sons.
"He battled very serious depression," said Anne Walter, who worked as one of Jordan's first editors and is serving as a family spokesperson. "A lot of his struggle was fighting depression, trying to keep it private."
Walter and her husband, author Jess Walter, are godparents to Jordan's sons.
Jordan graduated from Lewis & Clark High School in 1993. It was during high school that he took his writing aspirations to print. He was among the first writers for The Spokesman-Review's teen section called Our Generation.
His reporting articulated the triumphs and struggles of being a young black man in Spokane. He was raised by his grandmother, and his stories brought a new voice and insight to the doorsteps of readers.
He went to college at Washington State University and later returned to the newspaper to write neighborhood stories and eventually landed his dream job as music writer.
"He took his work and art very seriously," Jess Walter said. "One thing I always admired about Som is that he brought people together through art."
The newspaper laid off Jordan in 2008 as part of deep newsroom staff cuts, but he kept writing as a freelancer for several publications.
Always charismatic, he continued to rap, write poetry and songs, emcee events and even judged a local singing competition "Gimme the Mike."
Friends said he had a knack for encouraging people to do their best.
Jordan was "an inspiration and a mentor to every one" in the band, Flying Spiders said in a statement Thursday. "Som lives on through his music; superheroes never die," the statement said.
"Som had a lot to say. He wanted the world to be a better place for his boys," Anne Walter said.
Jordan spent many days with his sons playing Magic, studying astronomy and visiting the Mobius Science Museum.
Services are pending, and a college fund for his sons will be established.
"This is a time when we ask ourselves, 'What could we have done for Som?' But let's ask ourselves now, 'What can we do for somebody else?' " Walter said.
Local journalism is essential.
Give directly to The Spokesman-Review's Northwest Passages community forums series -- which helps to offset the costs of several reporter and editor positions at the newspaper -- by using the easy options below. Gifts processed in this system are not tax deductible, but are predominately used to help meet the local financial requirements needed to receive national matching-grant funds.
Subscribe now to get breaking news alerts in your email inbox
Get breaking news delivered to your inbox as it happens.
---