Stem cell treatment 'worth it,' but no cure for Cat Davis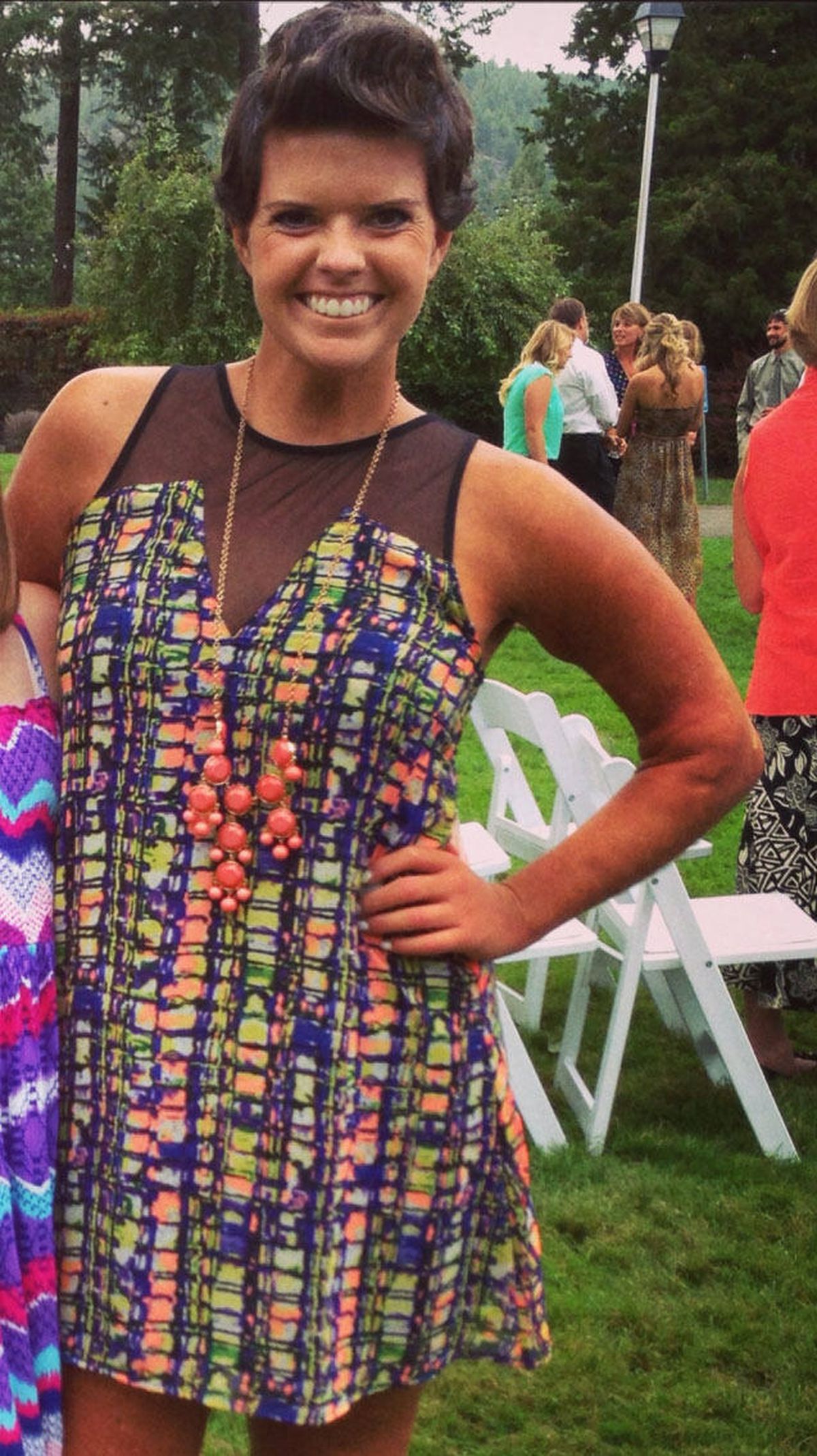 Seven months after undergoing a stem cell transplant, Cat Davis sports a short new haircut and a big grin.
The hairstyle was necessary when all her hair fell out during chemotherapy, but the brilliant smile is her trademark. However, in recent years, she hasn't had much to smile about.
Four years ago, the 2006 Northwest Christian School graduate was diagnosed with CREST syndrome, a combination of five diseases. The symptoms of CREST are associated with a generalized form of scleroderma, which literally means "hard skin." The disease causes the immune system to attack and destroy healthy tissue.
Her doctor told her she had two to five years to live.
Despite the grim prognosis, Davis, 25, battled the disease with everything she had, undergoing painful experimental treatments. But last year she ran out of options. She was desperate. "I couldn't dress myself, couldn't shower. I was pretty much dependent on my mom."
Only one hope remained: a stem cell transplant. The procedure was part of an FDA-approved five-year clinical trial, but her insurance company denied her repeated requests to cover it.
Friends launched the Cure for Cat Campaign and the community rallied around her, raising tens of thousands of dollars. While insurance ultimately covered the cost of the transplant, the funds raised covered her travel and living expenses. In an October interview, Davis said, "I literally believe Spokane has saved my life."
What she didn't know then was just how painfully difficult the transplant would be.
On Dec. 3, she began chemotherapy, the first step in the process, at Northwestern Hospital in Chicago. She got violently ill. "Most people don't get that sick," Davis said. "My body just reacts harshly to everything."
After chemo came the injections of medication aimed at making her body produce massive amounts of stem cells. Her mother, Sally Davis, gave her the injections. "It was the worst thing ever," she said.
Her daughter explained, "My skin is so hard, it's tough to get a needle through."
Next came the stem cell harvest. Davis reacted badly to the blood transfusion she needed. What should have been a fairly straightforward procedure stretched into a grueling 11-hour day. "It was horrific," Davis said.
They were able to harvest 14 million stem cells, and Davis and her mom flew back to Spokane for Christmas.
"My hair started falling out," she said. "My brother and I bonded over shaving my head."
They returned to Chicago in January. "On the 18th, I checked into the hospital and all hell broke loose," Davis said. "They started massive rounds of chemo. I lost over 20 pounds in two weeks."
She also lost the energy to speak. "I didn't talk for almost two weeks. I was just so sick."
But on Jan. 24, the stem cell transplant took place, as scheduled. Several family members joined Davis and her mom in Chicago. "They stayed for a week," Sally Davis said. "It was such a blessing. We'd done everything ourselves at this point."
In early February, mom and daughter returned to Spokane, where the arduous recovery period began. Cat Davis said, "We'd been so focused on getting the transplant that I didn't think about the recovery."
Months passed with little improvement, forcing Davis to take stock of her life. "For the first time I'm mourning the life I lost – the life I could have had."
Swimming and other activities she once loved are out of bounds. She most likely will never bear a child. "I would like to be totally healed and be normal," she said. But the doctors have been frank, telling her the stem cell transplant is not a cure, just a chance to prolong her life.
Slowly she began to see positive changes. Her hair grew back just as dark and even curlier than before. Though she still spends a lot of time in bed, her energy levels continue improving.
Best of all, Davis said, "I can shower and dress myself, now. I can drive again!"
Months ago, when her doctor asked her what she wanted out of the clinical trial, she replied, "I want my life back."
The life she has may differ from the one she had before her diagnosis, but Davis said, "I've got my independence back," and that makes all the difference to her.
Sometimes she struggles about what to share regarding her illness. "I so badly want what others want for me: a happy ending."
But the truth is the process has been painful, and for every step forward it seems there's often another step back.
Still, she is grateful for the way Spokane rallied around the Cure for Cat campaign. "The campaign really showed me why God chose me for this journey. I've been able to reach so many people. The campaign gave me my purpose: to bring awareness to scleroderma and to reach out to people."
Running her hand through her cropped hair, she spoke of her plans for the future, including a book in the works.
She's grateful to still be here and although the stem cell transplant is not the cure she'd hoped for, she said, "I'd do it again. It's worth it."
---