News > Spokane
Dozens of tips pour in from across the country on manhunt
Fri., April 18, 2014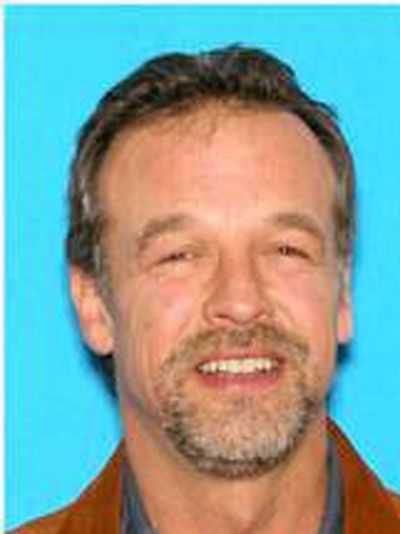 Officers in Minnesota and Washington are chasing down dozens of leads in their search for Victor A. Barnard – a minister charged with sexually assaulting girls he called his "maidens" in an isolated religious sect near Finlayson, Minn.
Since charges were filed against Barnard, 52, the Pine County, Minn., Sheriff's Office has been "absolutely inundated" with tips from across the country, Sheriff Robin Cole said Thursday. "It is nonstop."
Washington officers and the U.S. Marshals Service are scouring the area around Spokane, Barnard's last known residence, said Lt. Shane Nelson of the Washington State Patrol. They are canvassing previous residences and "contacting known associates that he's talked to," Nelson said. In the last few days, "we've acted on 20, 30 tips."
The charismatic leader of the River Road Fellowship, Barnard faces 59 counts of first-degree criminal sexual conduct with two girls who told investigators that they were 12 and 13 years old when the sexual abuse began.
One of the women, Lindsay Tornambe, described Barnard first raping her when she was 13. The alleged assaults occurred between one and five times a month for nine years, she said. The other young woman said that Barnard "repeatedly preached to her that he represented Christ in the flesh," according to the charges.
Former members of his congregation said Barnard left Minnesota in 2009 after being confronted about allegedly sleeping with married, adult women. "A large portion of the group" moved along with him, according to the charges.
Both in Washington and Minnesota, Barnard's associates have been "less than helpful" in law enforcement's search for Barnard, Cole said.
Officials are "relatively certain" that Barnard has not crossed the U.S. border, Cole said. "As far as we know, he is in the continental United States."
Based on tips from locals, Pine County deputies are checking locations in Minnesota. "We have little reason to believe that he could be still in the state," Cole said, "but that doesn't mean we're not going to check.
"We're not going to leave a stone unturned looking for this guy."
Investigators are working to sort out the good tips from the bogus, he said. Judging from the deluge of calls and emails, Barnard has been seen in convenience stores, churches, garbage dumpsters and restaurants in several different states, "all at the same time," Cole joked. One fellow "swears up and down that Victor Barnard bummed a cigarette from him," he added.
Local journalism is essential.
Give directly to The Spokesman-Review's Northwest Passages community forums series -- which helps to offset the costs of several reporter and editor positions at the newspaper -- by using the easy options below. Gifts processed in this system are not tax deductible, but are predominately used to help meet the local financial requirements needed to receive national matching-grant funds.
Subscribe to the Coronavirus newsletter
Get the day's latest Coronavirus news delivered to your inbox by subscribing to our newsletter.
---