State laws mean new graduation requirements for high school seniors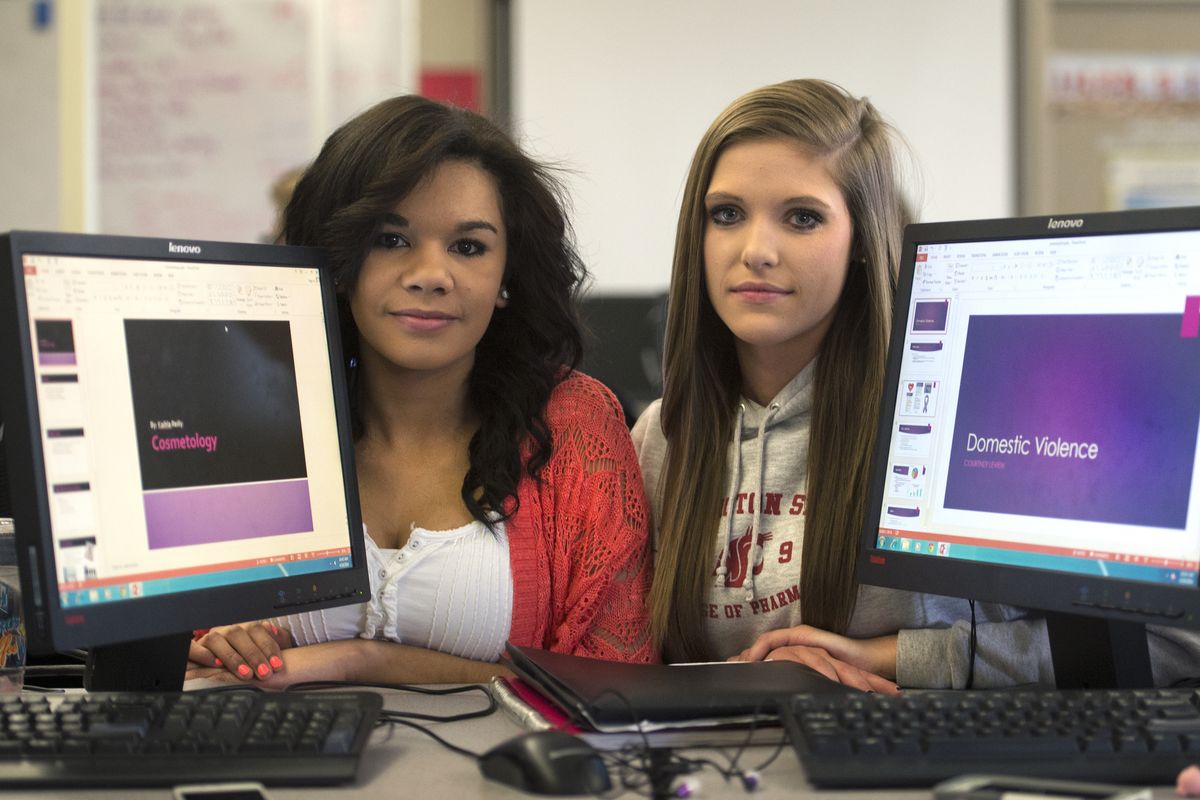 High school seniors are miffed.
A new law in Washington tossing out culminating projects as a state-mandated graduation requirement kicks in a year too late for them.
"It really makes me mad," said Jennifer Taylor, a North Central High School senior who wrote about depression because she suffers from the illness herself. "This stressed me out. This was my biggest worry about graduating on time."
But juniors, take note: You're not off the hook yet.
State lawmakers handed over the decision to each school district's elected officials. School boards will ultimately decide whether to keep or toss the yearlong senior project for the class of 2015 and beyond.
The culminating project became a graduation requirement in 2008. The goal: Teach students to think analytically, logically and creatively and encourage students to explore a topic of interest, often by making community connections.
Some students took the requirement to heart, but others "made cupcakes or didn't take it seriously," said Rep. Jason Overstreet, R-Lynden. Overstreet supported the bill to eliminate the project as a graduation requirement. It was drafted by Yakima East Valley High School student Tiffany Stewart, who launched the effort as her senior project.
The bill received support from all corners, Overstreet said. The argument made by students and teachers is that it consumes too much time.
Overstreet also said the point system for scoring the culminating project seemed subjective.
"The valedictorian at (Yakima) East Valley High School failed her senior project on her first try," he said. "She changed about 10 words, presented it again, and passed."
Lawmakers did not take Stewart's bill in its entirety. The change became part of a larger K-12 bill.
Nevertheless, the outcome is ideal, Overstreet said. "While this prohibits the Washington Board of Education from requiring it, it gives school boards local control. If this is a good use of students' and teachers' time, then they can decide to keep it."
Jade McDougall, Kaihla Reilly and Courtney Levien are three North Central teens who said they appreciated the senior project.
McDougall created a presentation based on opening a photography business. "I realize it's a long shot, but this gives me hope that someday I will be able to do what I really want to do," she said.
Levien focused on domestic violence, using her experience in an abusive relationship and her recovery as the basis for her presentation.
Doing the project isn't that bad, she said. "People complain so much, but if you pick something you want, it's not that hard."
Administrators at Spokane Public Schools and Central Valley School District plan to recommend eliminating the requirement, according to officials at each district.
"It definitely had some values," said Steven Gering, Spokane Public Schools' chief academic officer. "But it adds a lot of stress to kids. Some kids do it really quickly while other kids do a really great job. But with everything else, we are recommending not making it be a graduation requirement."
New curricula, new state tests and an increased requirement of 24 credits for high schoolers are among the upcoming changes.
East Valley and Mead school districts plan to take some time deciding what to do. West Valley School District officials have not started discussing it yet.
"East Valley is going to examine the piece over the next year," said Tom Gresch, interim superintendent. "It's a product that's been successful for our students. As of right now, the juniors will still need to do it. We want to take some time to fully examine it."
Dorcas Wylder, Mead's assistant superintendent of curriculum and instruction, said the project receives a lot of positive feedback. "Even students say, 'It was worth my time.' "
Wylder added, "This is not going to be a short-term decision, and it may take us the year to figure it out."
---