News > Idaho
Idaho governor hopeful Fulcher launches ad campaign
Wed., April 30, 2014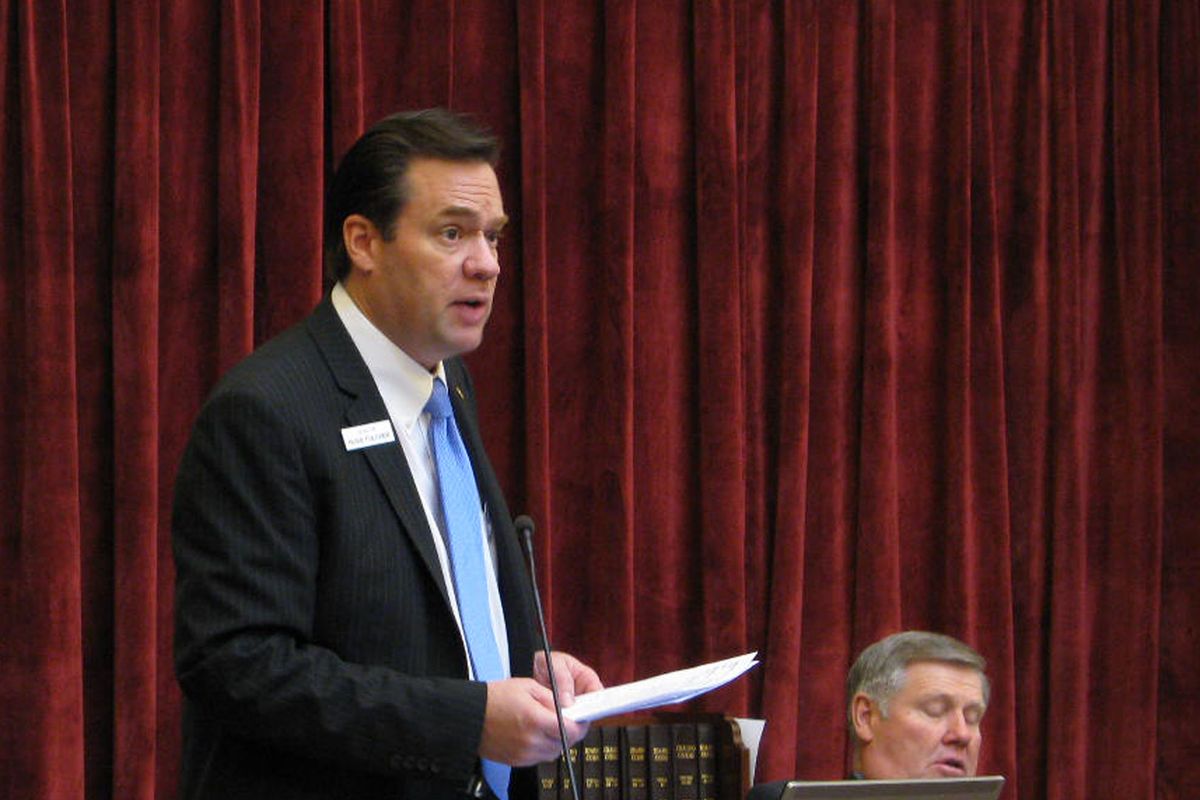 Fulcher
BOISE – With just three weeks left before Idaho's primary election, GOP gubernatorial challenger Russ Fulcher has launched his first statewide campaign commercial and posted billboards around the state.
Incumbent Gov. Butch Otter hasn't, but plans to hit the airwaves between now and the primary, said Jayson Ronk, Otter's campaign manager.
Otter has been running a low-key race as he seeks a third term, leaving Fulcher, the Idaho Senate's GOP majority caucus chairman, to face off with fringe candidates Harley Brown and Walter Bayes at candidate forums.
Otter agreed to one debate with Fulcher and the other two candidates, which will air May 14 on Idaho Public Television. The primary election is May 20.
China Gum, Fulcher's campaign manager, said, "If Russ Fulcher's legacy was the legacy that the governor has, then he probably wouldn't want to get out in front of the people and answer questions, too."
Ronk said, "We've got a full campaign plan that we intend to execute."
Fulcher has been critical of Otter's move to establish a state-based health insurance exchange, the issue that prompted him to challenge the governor in the primary. He's also been outspoken about opposing new Common Core standards for what children should learn in school, though he initially voted for the standards in 2011; Otter supports them.
Brown and Bayes have run for office before without getting many votes. Brown has run for seats ranging from mayor to Congress, saying God has called him to become president of the United States. Bayes expounds a sharp anti-abortion message.
Fulcher complains that Otter is ducking him. Otter has responded that he's busy governing. Though he hinted for more than a year that he'd seek a third term, Otter didn't formally announce his re-election bid until April 1, when he made appearances in Coeur d'Alene, Idaho Falls, Twin Falls and Meridian. Fulcher announced five months ago.
Jim Weatherby, Boise State University professor emeritus and longtime observer of Idaho politics, said it's a common strategy for a well-known incumbent to essentially ignore his opponent, "not giving exposure to his underfunded challenger." That kind of "Rose Garden strategy" can pay off if a challenger simply remains unknown.
But Weatherby said he's surprised Idahoans haven't heard more from both candidates, and long before now. The Republican nominee likely will face Democrat A.J. Balukoff in November; he faces just token opposition in the Democratic primary.
Gum said Fulcher's new commercial is intended to introduce the candidate to the people of Idaho as part of a multipronged strategy. "On a larger scale, he's logged 17,000 miles on his truck since he announced, traveling around the state, speaking with different groups of people – so this is just another leg of that stool, in a broader outreach," she said.
The spot started airing Tuesday and is running statewide, including on cable TV in North Idaho.
Local journalism is essential.
Give directly to The Spokesman-Review's Northwest Passages community forums series -- which helps to offset the costs of several reporter and editor positions at the newspaper -- by using the easy options below. Gifts processed in this system are not tax deductible, but are predominately used to help meet the local financial requirements needed to receive national matching-grant funds.
Subscribe now to get breaking news alerts in your email inbox
Get breaking news delivered to your inbox as it happens.
---