WSU to open store in downtown Spokane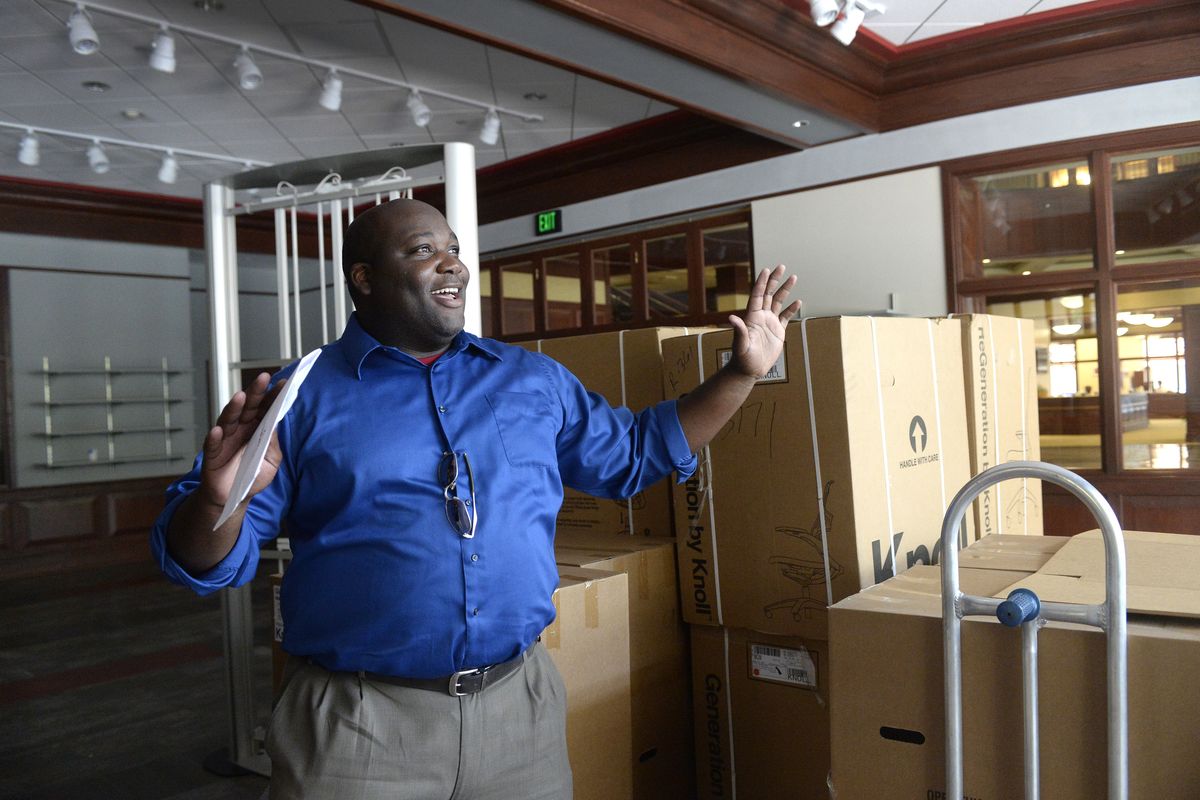 Washington State University is opening a downtown Spokane store that will be a one-stop shop for fans and alumni.
Spokane's store at Riverside Avenue and Wall Street will be a first of its kind for WSU. While the WSU Connections stores in downtown Seattle and Everett offer WSU gear of all kinds, Spokane's is the first location that combines gear, a ticket office, WSU Spokane research information, and donor and alumni relations.
Need tickets for a football or volleyball game? You can pop in the store during a lunch break. Craving some Cougar Gold cheese? It's packaged and waiting. Want to swap out a grungy sweatshirt for a new one? It's on the rack.
"Since (WSU athletic director) Bill Moos has been here, obviously Spokane is a focal point for what we do," said Bill Stevens, of WSU athletic communications. "We need that whole area to be a focus. The fans in Spokane are vital to our success."
WSU's retail presence has been well-received in Seattle, attracting alumni, tourists, fans and prospective students, college officials say. They expect Spokane's will be, too.
"We are bringing a little bit of Pullman to Spokane," said Devon Thomas, WSU's assistant athletic director. "We want to make sure we are as accessible to Cougs in the heart of the city."
And it will be there awhile. WSU's real estate office signed a 10-year lease agreement at an annual cost starting at $122,130 for the store.
The rich brick exterior with dark wood pillars and tall windows give the store an old-fashioned collegiate ambiance. The tiles and carpet inside the corner store are slate gray with the occasional crimson mixed in, and a few crimson shelves adorn the wall. A sitting area inside will feature three 70-inch televisions and Cougar-themed couches.
When people walk by the store, there will be "no doubt" about what's inside, Thomas said. Cougar decals in the window, a cougar head outside the store and the WSU flag will be flown every day.
University officials have not set a firm opening date, but they hope to open the doors by the first home football game on Sept. 13.
---