Spokane County prosecutor linked to felon by texts, video, bikini photo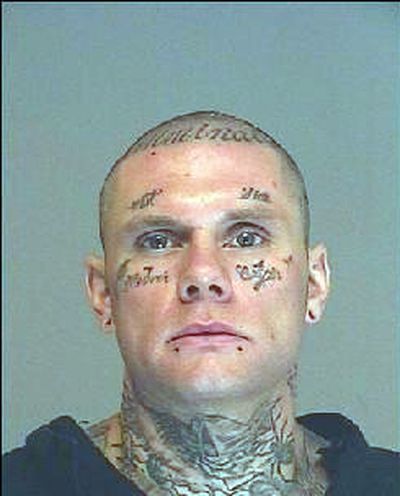 More than a thousand texts, surveillance video and a bikini photograph have linked a convicted felon to a suspended Spokane County deputy prosecutor, who now faces potential charges of rendering criminal assistance.
Meanwhile, the meter continues to run for taxpayers.
Marriya Wright, 34, has been on paid administrative leave from the Spokane County Prosecutor's Office since April 21. That's the same day investigators filed a search warrant for the Spokane County Jail cell of Matthew Baumrucker, 31, who now faces a federal indictment for being a felon in possession of a firearm.
Whitman County Prosecutor Denis Tracy, who was called in to handle the case in late April because it involved a member of the Spokane County Prosecutor's Office, said he expects the case to be dealt with in federal court. Per the terms of a collective bargaining agreement, Wright remains on paid administrative leave pending any finding of wrongdoing.
The 34-year-old deputy prosecutor earns an annual salary of a little more than $82,000, according to the county. According to court documents unsealed last week, Baumrucker texted a mobile phone traced to Wright 1,280 times between Feb. 6 and March 5. Authorities discovered the texts while searching for Baumrucker, who was wanted on a felony warrant for drug charges. He was arrested eight days later at a motel in Spokane Valley, according to court records, and booked into jail after Spokane County sheriff's deputies found a pistol on an air conditioner outside the room he was sharing with another woman.
Baumrucker is a six-time convicted felon, including charges of perjury, assault and money laundering, according to court records.
A witness told investigators a woman she knew as "Marriya" picked her and Baumrucker up at a gas station in a red SUV a little more than a week before his arrest, when he was still wanted by police. The witness said Baumrucker assured her a county prosecutor named Marriya would be able to help him if he got into trouble with law enforcement, according to court documents.
The woman drove Baumrucker and the witness to a trailer in Spokane Valley, according to court documents. The vehicle the woman drove was observed on surveillance video at the gas station, and its license plate is registered to Wright, according to court documents. Wright did not attempt to contact police about Baumrucker during the drive, the witness told investigators. The phone number Baumrucker sent texts to, also linked to Wright, had been used in the past to notify police of crimes, according to court documents.
After he was booked into jail, Wright visited Baumrucker 10 times between March 13 and April 16, marking the purpose of her visit as "professional," according to jail records. This allowed her to use a special meeting room where visitors can pass documents to inmates, according to court documents, though she was not assigned to Baumrucker's case and no other attorneys or witnesses were present for their conversations.
A jail guard who viewed video of the pair's discussions said Baumrucker made no attempt to take notes during their consultations.
The guard reported seeing a photograph of Wright in a bikini in Baumrucker's possession, an observation he reported as odd, according to court documents.
No charges have been filed against Wright. The search warrant detailing the allegations was placed under seal with an expiration date Thursday, unless a motion was filed to unseal it sooner.
A phone message left at a cellphone number listed for Wright in the search warrant affidavit was not returned Monday. Jack Driscoll, chief deputy in the Spokane County Prosecutor's Office, declined by email Monday to comment on the case, citing the ongoing investigation into Wright's conduct.
Wright was involved in dropping the charges of an alleged violent offender with ties to the Hell's Angels motorcycle gang in May 2013, in lieu of releasing internal investigative documents about a Spokane police officer who was on leave at the time. That officer, Darrell Quarles, was later implicated in an inappropriate relationship with a suspected criminal.
Though no criminal charges have been filed against Wright, the search warrant affidavit lists a potential charge of first-degree rendering criminal assistance. That offense is a felony charge with a potential maximum penalty of 10 years in prison and a fine of $20,000. A different charge would likely be filed if the case lands in federal court.
Staff writer Mike Prager contributed to this report.
---