News > Obituaries
Obituary: Lang, Pamela Susan
Age 47
Sat., Dec. 6, 2014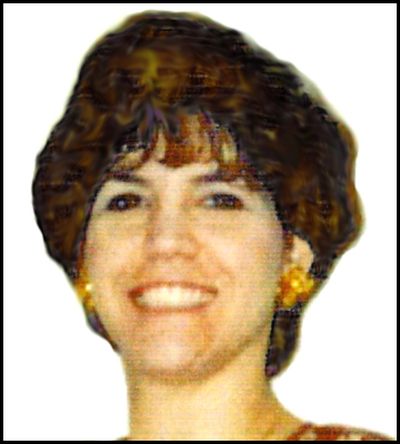 LANG, Pamela Susan 1967 - 2014 Pamela was born in Kingsport, Tennessee on February 28, 1967 to John and Karen Hill.
She went to be with the Lord on November 27, 2014 in St. Peters, Missouri after a lengthy illness.
Pamela attended Sullivan North High School in Kingsport, and graduated with a Bachelors degree in music from the University of Tennessee in Knoxville.
She was an accomplished musician and used that talent for God in the churches she attended throughout the years.
She was employed for several years with Apria Healthcare in Kingsport.
In 1996 Pamela moved to Spokane with her husband and family where she founded a home school music program that taught children from the Medical Lake, the South Hill and Nine Mile Falls areas.
Pamela and her family have lived in St. Peters, Missouri for several years where she worked in the billing department for the Mercy Hospital system.
Pamela is survived by her husband, Trevor Lang; and her two children, Andrew Cradic and Alyssa Cradic; also her parents and two sisters.
A memorial service will be held at the Lake City Assembly of God Church in Medical Lake at 5 p.m. on Saturday, December 13, 2014.
Her family requests that, in lieu of flowers, donations be made to local home school organizations, or to your local school's music department.
Local journalism is essential.
Give directly to The Spokesman-Review's Northwest Passages community forums series -- which helps to offset the costs of several reporter and editor positions at the newspaper -- by using the easy options below. Gifts processed in this system are not tax deductible, but are predominately used to help meet the local financial requirements needed to receive national matching-grant funds.
Subscribe to the Coronavirus newsletter
Get the day's latest Coronavirus news delivered to your inbox by subscribing to our newsletter.
---