News > Obituaries
Obituary: Drake, Shirley Anne
Age 83
Sun., Dec. 14, 2014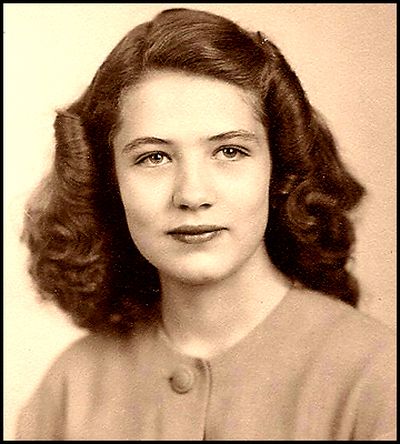 DRAKE, Shirley Anne (Age 83) Of Newport, WA went to be with the Lord on December 02, 2014.
Shirley was born on December 26, 1930 in Spokane, WA to Percival and Katherine Blake.
Katherine passed away when Shirley was two years old.
Stella was in the home at that time as a caregiver as she was the only mother Shirley ever really knew, later marrying her father.
She is the youngest of three sisters, Barbara LaRose and Nell Riddle.
Shirley attended West Valley High School, graduating in 1948.
She then attended Whitworth University, studied Medical Technology and was a Lab Tech for 50 years.
She met her husband Carl while attending Whitworth.
They married in 1950 at Millwood Presbyterian Church.
They recently celebrated their 64th wedding anniversary.
Shirley was always by Carl's side.
She is survived by her husband Carl; son Dan (Cindy) Drake; daughter Lisa (Dan) Davis; and sister Nell Riddle.
She had six grandchildren and 11 great-grandchildren.
She had many nieces and nephews and dear friends.
Shirley was a mother to many who knew her.
She loved her children, grandchildren and great-grandchildren and devoted her life to family and friends.
She would greet you with a huge smile, loving hand and a big hug.
She loved the lake, loved to shop, enjoyed reading, playing games with her grandchildren and her dog Khloe.
Shirley was a member of Job's Daughters and Beta Sigma Fi and many other social clubs.
She was preceded in death by her parents, Katherine, Percival, Stella and her sister, Barbara LaRose.
Memorial Service will be held Monday, December 15, 2014 at 2 pm at Fairmount Chapel in Spokane,WA.
Graveside services and gathering at Northern Quest Casino to follow.
Local journalism is essential.
Give directly to The Spokesman-Review's Northwest Passages community forums series -- which helps to offset the costs of several reporter and editor positions at the newspaper -- by using the easy options below. Gifts processed in this system are not tax deductible, but are predominately used to help meet the local financial requirements needed to receive national matching-grant funds.
Subscribe to the Coronavirus newsletter
Get the day's latest Coronavirus news delivered to your inbox by subscribing to our newsletter.
---