News > Obituaries
Obituary: Freuen, Dr. Dennis M. Dds "Denny"
Age 69
Sun., Dec. 14, 2014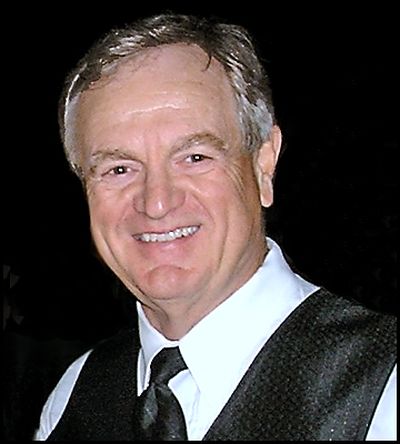 FREUEN, Dr. Dennis M. DDS "Denny" Passed away December 9th, 2014.
He was born April 16, 1945 in Minot, North Dakota, raised in a railroading family that moved and lived along the Great Northern Railway communities of Shelby, Great Falls, and his beloved Whitefish, Montana.
His family moved with him to Spokane, Washington where his father worked as Trainmaster in the railroad region of Spokane that is now Riverfront Park.
He, and his twin brother Pat, attended Gonzaga Prep where they were Knights of the Leash and standout athletes in basketball and golf.
Denny attended Gonzaga University for three years on a golf scholarship, highlighted by a second place finish, Spring of 1966 in the Big Sky Conference.
He was accepted and attended Marquette University's School of Dentistry, graduating with his Doctorate in 1970.
Following graduation, he spent two years in the US Air Force as a Captain in the Dental Corps, 1970 - 72.
He married Regina (Gina) McKay in 1974.
They were married 40 years, raising their two children Regan and Corey, in the Mead School District.
Dennis set up his private practice in Family Dentistry at the North end of Spokane, WA in 1973.
He was respected for the quality of care he provided each patient individually, for continually advancing his education in contemporary methods of treatment, and maintaining a practice that had the latest equipment and comforting care-givers.
He retired from his practice in 2013 after caring for 40 years of patients and multiple generations of families.
As a father and husband, Denny was active in the St. Thomas More School as a coach for both his son and daughter's basketball teams, and was awarded the Knights of Columbus Fred Hepton Coach of the Year Award in 1989 / 90.
He was an avid supporter of the Mead School District and the athletic teams his children played on and coached, even serving as statistician for his daughter Regan Drew's Mead High School Girl's Basketball team from 2002 to 2012 when she was head coach.
Throughout his dental career, and his role as husband, father, brother, and uncle, Denny loved to garden, fly fish, travel to his beloved Montana, mow his huge lawn and fine-tune his golf game.
A scratch handicap golfer, he studied the game and found a way to play a round of golf in and around the Spokane Region on a year-round basis, even most recently, a round in Lewiston, Idaho on the 5th of December.
He loved his golf course, the Spokane Country Club, serving on the "Course and Grounds" committee for over 15 years and upon retirement from his dental practice, was serving on the Spokane Country Club Board of Trustees.
Among several club championships he earned, most recent was the 2012 Men's Championship, Low Gross Seniors Champion.
He was the wonderful "Gampa D," as labeled by his oldest grandson Evan, and will miss watching his three grandsons grow up, but they will know their grandfather Denny will always be remembered as a loving, kind, respected, intelligent man, with a great golf game and a big heart.
Dennis is survived by his wife Regina (Gina) McKay Freuen; his daughter Regan Freuen Drew and husband Gunnar Drew, grandsons Evan Michael Drew and Colby James Drew; son, Corey Patrick Freuen and wife Melissa Lynch Freuen, grandson Cameron James Freuen; his twin brother, Dr. Patrick Freuen and wife Joan Downey Freuen; his sisters, Mary Kathryn Freuen Vawter and husband Frank Vawter, Cathy Freuen Nystrom and husband Sam Nystrom; all living in Spokane, WA along with numerous loved nieces and nephews.
He was preceded in death by his father Patrick Adrian Freuen and mother Mary Humphreys Freuen.
Dennis was a member of St. Joseph's Parish, Colbert, WA, the Washington State Dental Association, the American Dental Association and Member/Board Member of the Spokane Country Club.
Memorial contributions may be made to the First Tee of the Inland Northwest, www.thefirstteeinlandnw.org or to the charity of one's choice.
To view Dennis's online memorial, please visit www.hennesseyfuneralhomes.com
Local journalism is essential.
Give directly to The Spokesman-Review's Northwest Passages community forums series -- which helps to offset the costs of several reporter and editor positions at the newspaper -- by using the easy options below. Gifts processed in this system are not tax deductible, but are predominately used to help meet the local financial requirements needed to receive national matching-grant funds.
Subscribe to the Coronavirus newsletter
Get the day's latest Coronavirus news delivered to your inbox by subscribing to our newsletter.
---