News > Obituaries
Obituary: Luedke, Orletta Elnora
Sun., Dec. 14, 2014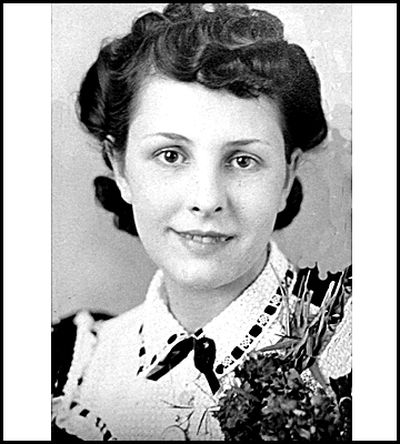 LUEDKE, Orletta Elnora Orletta Elnora Sophia Bruss Luedke passed on November 27, 2014 at age 93 after a long and loving life.
She was born March 12, 1921 to Henry and Tilly Bruss of Woodlake, MN.
One of nine children in the immigrant farming family.
She married Orville W. Luedke in 1940.
They moved to Spokane, WA after WWII where they raised their three sons Jerry, Kenny, and Dick.
Orletta was a master seamstress and worked for many years as the head seamstress for Pacific Trail, an outdoor wear manufacturer.
55 years of marriage ended with the passing of Orville in 1995.
Orletta moved to California to be near her family and finally to Dixon, CA where she spent her last 14 years happily with her son, Dick and his family.
She is survived by her sons: Jerry (Joan) of Anaheim and Dick (Dorothy) of Dixon; four grandchildren and four great-grandchildren.
Donations may be made to Meals on Wheels in her name.
She is and will be dearly remembered and missed.
Local journalism is essential.
Give directly to The Spokesman-Review's Northwest Passages community forums series -- which helps to offset the costs of several reporter and editor positions at the newspaper -- by using the easy options below. Gifts processed in this system are not tax deductible, but are predominately used to help meet the local financial requirements needed to receive national matching-grant funds.
Subscribe to the Coronavirus newsletter
Get the day's latest Coronavirus news delivered to your inbox by subscribing to our newsletter.
---