News > Obituaries
Obituary: Sue, Anita Elizabeth
Age 18
Sun., Dec. 14, 2014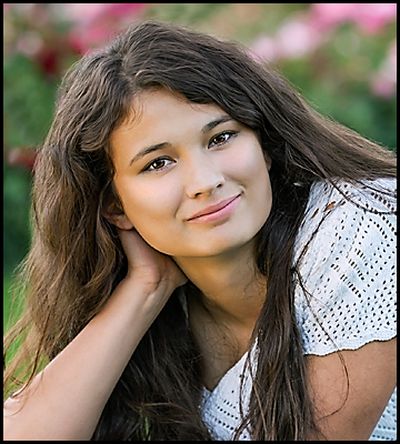 SUE, Anita Elizabeth (Age 18) Born in Spokane September 29, 1996, Anita passed away suddenly December 06, 2014.
A scholastic student, she attended University High School where she was an active member of the leadership program, Crimson Crew, Debate Team, Co-Captain of the Girls Cross Country Team and member of the Girls Fast Pitch Soft Ball Team.
She also volunteered at Holy Trinity Lutheran VBS.
From the age of 6 to 15 she was a member of Jundokan International Karate Dojo and competed and medaled at the 2010 Las Vegas Int.
Ozawa Cup Tournament.
She enjoyed being with her friends, viewing them as extended family, snowboarding, working on cars and attending classic car shows.
She loved her family, especially her grandmother in Newport, WA and her dog, Josey.
She was an avid reader and concert goer.
She was honest, direct, but kind.
Above all else, she was her own person that was loved and adored by all.
She is survived by her father Martin "Scott" Sue, mother Nicola L. "Nikki" Sue; brother and best friend Wyatt M. Sue of Spokane; grandmother Mary Wilson of Newport, WA; uncle Richard L. Sue and wife Shelly of Cupertino, CA; aunt Linda Sue and aunt Barbara Sue of San Jose, CA, aunt Faola Grant and husband Jim of Priest River, ID, aunt Yvonne Haas and husband Mark of Spokane and many cousins.
In lieu of flowers, donations may be made to S.C.R.A.P.S., 6815 E. Trent, Spokane Valley, WA 99212.
A visitation will be Friday, December 19th from 4:00PM to 8:00PM.
Services will be held at Hazen and Jaeger Valley Funeral Home, 1306 North Pines Rd., Spokane Valley, WA, Saturday, December 20th, 2014 at 3:00PM.
Local journalism is essential.
Give directly to The Spokesman-Review's Northwest Passages community forums series -- which helps to offset the costs of several reporter and editor positions at the newspaper -- by using the easy options below. Gifts processed in this system are not tax deductible, but are predominately used to help meet the local financial requirements needed to receive national matching-grant funds.
Subscribe to the Coronavirus newsletter
Get the day's latest Coronavirus news delivered to your inbox by subscribing to our newsletter.
---