Sports > Outdoors
Top teen stories in the 2014 Outdoor Writing Contest
Sun., Dec. 21, 2014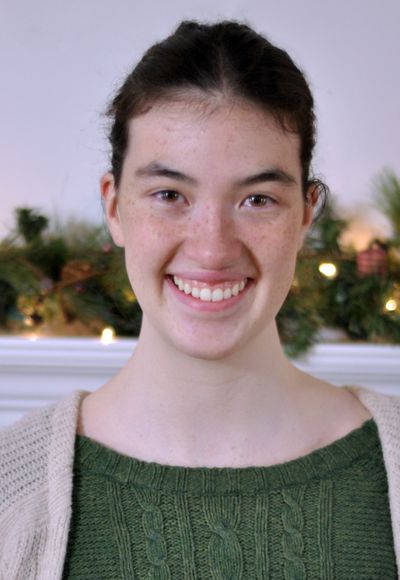 A story by Keely Liles, a junior at Mead High School, has been judged the best of 85 entries to win The Spokesman-Review's 2014 Outdoor Writing Contest for high school students.
In Paddle Tap, Liles straightens out her thinking about canoeing through inclement weather during a science field trip that came off like a song.
Runners-up in the 28th annual contest include:
• Boating a Bass, by Rathdrum home-schooled senior Matthew Peck, is a poem that screams with detail about a quiet demise.
• Purple for the Soul, by Mead junior Nick Templeton, is a testament to the family huckleberry picking tradition.
• Divine to the Ear, by Mead junior Kailey Johnson, puts an ear to the water for a whale of a time in Hawaii.
Other writers whose entries made the final round of judging include Breeann Johnson and Linsay Sweitzer of Cheney High School, Clara Poshusta of Central Valley, Leah Davis of Moscow, Carver Bain of North Central, Angela Basinger, Bailey Bordelon, Danielle Hilmes, Genevieve Baier, Haley Erni, Laura Warren and Mitchell Kassa of Mead.
Liles will receive $50 for first place. Each of the runners-up will get $30. The four finalists will be entered in the Outdoor Writers Association of America Norm Strung Youth Writing Awards contest, which is open to outdoor writing published in 2014 by junior high or high school students.
National winners, who can earn up to $200, will be announced next spring.
In 28 years, 44 finalists from The Spokesman- Review contest have gone on to win national awards, including one of the 2013 S-R finalists.
This year's entries were judged by newspaper Outdoors editor Rich Landers. The winning contest entries have been illustrated since 1986 by Rockford artist Dale Hamilton, a Central Valley HS graduate.
The contest is limited to entrants from the newspaper's circulation area. Details of the 2015 contest will be announced in September.
Local journalism is essential.
Give directly to The Spokesman-Review's Northwest Passages community forums series -- which helps to offset the costs of several reporter and editor positions at the newspaper -- by using the easy options below. Gifts processed in this system are not tax deductible, but are predominately used to help meet the local financial requirements needed to receive national matching-grant funds.
Subscribe to the sports newsletter
Get the day's top sports headlines and breaking news delivered to your inbox by subscribing here.
---