News > Obituaries
Obituary: Denny, Marjorie Carolyn (Strong)
Age 72
Thu., Feb. 6, 2014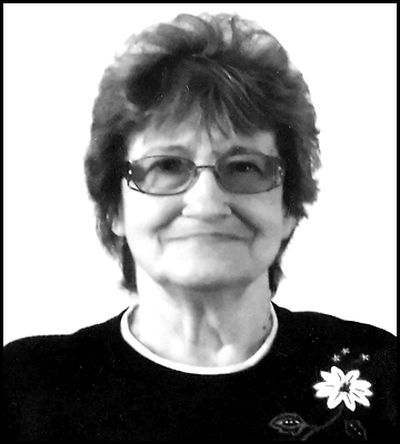 DENNY, Marjorie Carolyn (Strong) 72 Years of Life After a life spent teaching the importance of family, passed away on January 27, 2014.
Her past few months had been very hectic, complicated by health issues with which she faced with great inner strength and quiet dignity, providing one last lesson on facing the obstacles life presents.
We are now comforted by the assurance that she is enjoying her well-deserved reward in Heaven.
Marjorie was born to Lyle and Ethylene Strong on June 29, 1941 in Deer Park, Washington, where she attended grade school and Deer Park High School, graduating as a member of the Class of 1959.
Marjorie treasured her daughters and grandson more than anything else in her life, always putting them first.
She took great pleasure in them, their families and her good friends.
She led a full and adventurous life, raising her kids with loyalty, determination and much love.
The best times of her life included her bartending work and the friends she made with customers and coworkers along the way.
Her smile and laugh were infectious; you couldn't help but to join her in that happiness.
He had a strong work ethic and she instilled that trait in her children.
She had an ability to tap into her reservoir of persistence and courage that was demonstrated throughout her life as a driving force.
In addition to enjoying her family and friends, Marjorie loved to cook, garden, and do crossword puzzles.
Marjorie will be greatly missed by those who knew and loved her.
In sadness, but with hearts full of love, she is survived by her three treasured daughters and son-in-law: Kim (Waseca) and Keith Love of Spokane, Robin Newman (Waseca) of Old Hickory, TN, and Karde'e Wilkinson of Spokane.
She was blessed with one outstanding grandson, Kyle Wilkinson; numerous nieces and nephews as well as countless friends.
She was preceded in death by both of her parents as well as her brother, Wesley Strong.
Family and friends are invited to join us for a Memorial Service and gathering to be held at 1:00 pm on Saturday, February 8, 2014 at the Open Door Congregational Church, 205 N. Main St., Deer Park, WA, with Rev.
Dr. Daniel N. Berg officiating.
A Celebration of Marjorie's Life will also be held later this spring.
LAUER FUNERAL HOME in Deer Park, Washington
Local journalism is essential.
Give directly to The Spokesman-Review's Northwest Passages community forums series -- which helps to offset the costs of several reporter and editor positions at the newspaper -- by using the easy options below. Gifts processed in this system are not tax deductible, but are predominately used to help meet the local financial requirements needed to receive national matching-grant funds.
Subscribe to the Coronavirus newsletter
Get the day's latest Coronavirus news delivered to your inbox by subscribing to our newsletter.
---