Whale of a journey brings musical success
Folk duo Midas Whale releases debut album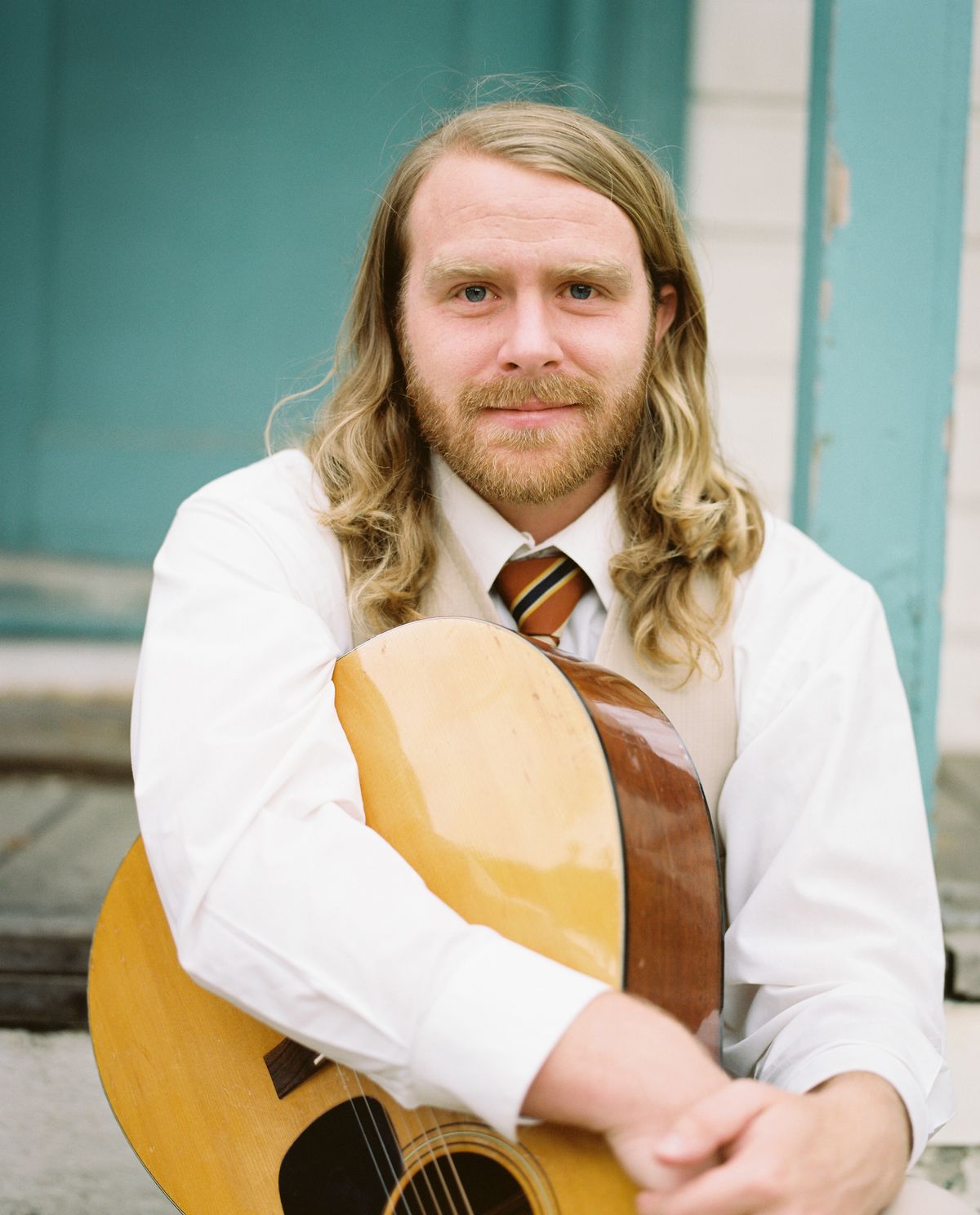 Once upon a time, there was a young man named Ryan who left the small town of Colville to travel the world, and then became an acclaimed folk musician.
Well, that's the story in a nutshell.
When 16-year-old Ryan Hayes left his hometown, he had no idea that in the next 11 years, he would accomplish what most never accomplish, and that the world would know about it.
He would travel the world as a missionary and as a professional geologist.
He would write and produce an opera.
And he would form a musical duo, Midas Whale, appear on the national television show "The Voice," and record an album.
But as it happens, he did.
Lessons of life and love
On the tail of a two-year missionary assignment to Ecuador as a member of the Church of Jesus Christ of Latter-day Saints, Hayes found himself in school.
"I was going to school in Rexburg, Idaho, studying to be a geologist," Hayes said. He comes from a long line of scientists; his father is a chemical engineer. "On the side, I was writing a rock opera."
In 2009, Jon Peter Lewis rolled into Rexburg.
"I found out he could sing and asked him to sing the lead in the rock opera I was writing," Hayes said. "Thus began our collaboration."
When Hayes says "rock opera," he means just that: a theatrical, musical production of epic proportions; "a modern breed of classical opera," as he describes it; "a story told through continuous music that blends traditional folk instruments and melodies with bluesy American rock."
The opera, "Deep Love: A Ghostly Folk Opera," chronicles the experience of a bereaved young widow as she struggles to meet the demands of her deceased husband's undying love.
"It's the result of learning lessons of life and love," Hayes said. "It's very dark. It deals with death and things like that." But he says its dark nature should not give the impression that it is inappropriate for all ages. "It is not graphic or scary, even though it does touch on some pretty dark, heavy issues. In its own very strange way, it is family friendly."
Hayes is still producing the shows today and is planning a fall "Deep Love" tour.
"To get to be doing that kind of extracurricular performance is very special, very unique."
"When you come to the show," Hayes added, "come in funeral attire."
'Want to have an adventure?'
After getting through college, Hayes was finally working as a geologist, wielding a shiny new degree and building up a pretty good résumé in his field. "I was working out of state and out of the country quite a bit," he said. "And then one day I got a call from Jon, and he basically said 'Want to have an adventure?' "
The adventure was an audition for the popular reality show "The Voice," which was holding auditions in California. Lewis had some experience with reality shows, having been a finalist on season 3 of "American Idol." Hayes' response to Lewis: "Might as well," which prompted the band's name "Midas Whale."
Although their airtight vocal harmonies and colorful, enthusiastic folk performances give the same impression of a duo that has been playing together for years, the fact is that Midas Whale did not exist until that phone call.
"Our collaboration was not regular up to that point," Hayes said. "We didn't start playing together until we went on the show. It was a spur-of-the-moment decision."
The show's viewers and judges ate up Hayes and Lewis' performance. Each judge spun around, smiling, upon hearing the duo's rendition of Johnny Cash's "Folsom Prison Blues" and later fought over who should get to coach them on the show.
"It was very interesting," Hayes said. "It's a little-known fact that in the first take, we went up on stage and Jon's mic wasn't on, so all they heard was my harmony vocal with no melody. Nobody turned around. When we redid the performance, it was a day-and-night difference. So we got to experience the feeling of defeat and knocking it out of the park all in one audition."
In the "knock-out rounds" of the show's third season, Midas Whale didn't make it. Rolling Stone magazine called that moment "the day the music died."
Although the duo didn't make it into the final rounds, Hayes said the experience served the purpose they wanted it to. "Our primary goal," he said, "was met when we got to play our music in front of producers, and make some great connections with some great people. The rest is just the cherry on top of what is really important to us – getting to play music and make people happy."
Momentum
Regardless of his accomplishments as a musician and songwriter, Hayes maintains a realistic view of it all, laced with a healthy dollop of humility.
"Jon and I know we can't rely on our momentum from 'The Voice' for anything. It gave us a great kick-start and helped us to hit the ground running, which we are tremendously thankful for," he said. "But we know that now it is our responsibility to create our own momentum."
Hayes thinks it's working.
"People used to talk about what we 'were' and that we had been on a big TV show. But because we have something to offer musically, something unique and meaningful, people are starting to talk about what we 'are.' We are getting recognition as artists, songwriters and musicians, not just as 'those guys who were on television.' "
Hayes and Lewis' recent venture, running a Kickstarter campaign to raise money for a Midas Whale record, is evidence of this. Between May 6 and June 5 of last year, nearly 1,400 backers pledged $36,442, exceeding the duo's goal by more than $6,000. The average pledge, Hayes said, was somewhere around $27.
"To have that many people supporting our music, most of whom weren't even our personal friends, was an awesome experience," he said. "We have some truly die-hard fans."
For good reason. The duo harkens back to the golden age of folk music, when a song wasn't just a paycheck, but a message.
"My approach to music," Hayes said, "is that I'm a songwriter. I don't consider myself a great singer or even instrumentalist, but I do think I have a strength in songwriting. I think it's funny that I made it so far on a singing show, where songwriting isn't part of the criteria. But what makes me cling to a song, what makes a song worthwhile to me, is a strong melody. That's why I stay pretty faithful to folk music, because of the strength it carries melodically. I try to have meaning lyrically, but I don't consider myself a good lyricist. Music, for me, is a pure and simple melody."
Although Lewis' style is different from his own, Hayes said when they play and write music together, it isn't forced. "Jon has some pretty strong folk roots, even though some of the music he has developed in his solo career is more 'poppy' than what I would write, so the collaboration is incredibly natural."
As a result of their efforts, on Feb. 11 the duo released their debut full-length album, "Sugar House," produced by Fictionist's Stuart Maxfield. The 12-song record, written and arranged by Lewis and Hayes, blends the rough, dirty elements of early western music with the pure, bright harmonies of folk. Hayes describes the album as "a sonic adventure through the American West."
Obviously, the diligence and hard work have paid off.
"Every day is a productive day for us," Hayes said. "My greatest ambition in life has always been to play music full-time, and right now I'm doing it. You have these moments where this odd feeling comes over you, and you think, 'Shouldn't I be doing something I like less?' We haven't gotten a day of solid rest since we kicked off the show."
Although he plans, eventually, to return to his "plan A" – geology – right now he is taking advantage of every opportunity.
"And I'm excited to represent my hometown," he says. "I grew up in Colville, and I have a lot of pride for Stevens County and the Spokane area. I'm a huge Bing Crosby fan, and to know, deep down, that some really great music has originated from my home area motivates me to be the next to put Colville and Spokane on the map.
"It's something I've always aspired to," Hayes added, "bringing more credit to the town that raised me."
---