Sports > Outdoors
Field reports: Changes proposed in hunting seasons
Sun., Feb. 23, 2014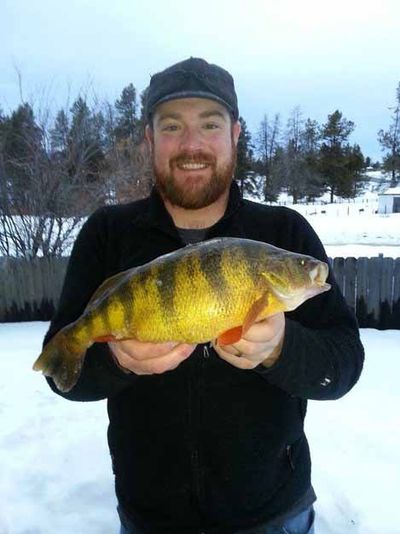 HUNTING – Proposals for Washington's 2014 big-game hunting seasons call for a significant reduction in hunting permits in southwest game units as Fish and Wildlife officials search for causes of a disease that's crippling the West Side elk.
Researchers haven't pinpointed the cause of hoof rot in elk, but the department is going along with some hunters calling for decreasing hunting permits in areas where the limping elk live.
About 400 fewer hunting permits would be offered for antlerless elk in Southwest Washington this fall.
Reports of lame elk or elk with overgrown or missing hooves in the Cowlitz River basin began in the mid-1990s.
In the Spokane Region, two new muzzleloader permits and two archery permits for "any moose" are proposed in the Parker Lake area north of Tacoma Creek in Unit 117 in Pend Oreille County. This area has been off-limits because of U.S. Air Force survival training, but WDFW forged an agreement to open the permit hunts with short seasons.
Proposals for hunting seasons are on the Fish and Wildlife Department's website.
The proposals will be presented during the March 7-8 Fish and Wildlife Commission meeting in Moses Lake. Adoption of new regulations would occur at the panel's April 11-12 meeting in Olympia.
Trumpeters at Turnbull
OUTFIELD – Thirteen trumpeter swans have returned to open water near the headquarters of Turnbull National Wildlife Refuge. At least two pairs are likely to scope out nesting sites, biologists say. Broods in recent years have hatched in June around Father's Day.
Sea kayaker details trip
OUTSURF – A free program on a British Columbia sea kayaking journey from Prince Rupert to Port Hardy on Vancouver Island will be presented by Roy Massena at 7 p.m. Monday for the Spokane Canoe and Kayak Club at Mountain Gear's corporate office, 6021 E. Mansfield.
Transition
Retired: Lisa Langelier, project leader for Little Pend Oreille and Turnbull national wildlife refuges for the U.S. Fish and Wildlife Service.
Died: Dean Lydig, 80, of Spokane, former state Fish and Wildlife commissioner.
Local journalism is essential.
Give directly to The Spokesman-Review's Northwest Passages community forums series -- which helps to offset the costs of several reporter and editor positions at the newspaper -- by using the easy options below. Gifts processed in this system are not tax deductible, but are predominately used to help meet the local financial requirements needed to receive national matching-grant funds.
Subscribe to the sports newsletter
Get the day's top sports headlines and breaking news delivered to your inbox by subscribing here.
---