News > Obituaries
Obituary: Betker, Oscar J. "Don"
Age 92
Sun., Feb. 23, 2014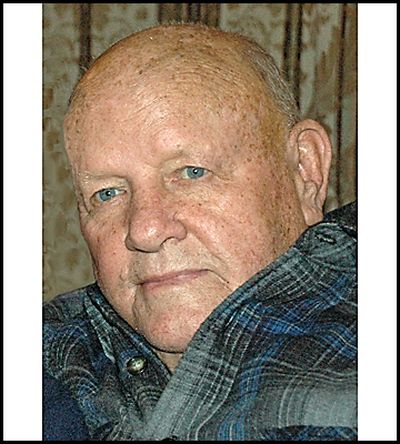 BETKER, Oscar J.
"Don" 92 Years of Life We said "See you later" to a great man!!
February 6, 2014, Oscar J "Don" Betker received his wings as he passed peacefully on a last great nap at the family home in Spokane Valley, Washington.
Suffering many years with end stage renal disease, Oscar was 92 years old.
The first born child to Oscar S. and Emma Betker, Oscar was born October 14, 1921 in Sidney, Montana.
At the age of seven, Oscar and his family moved to Everett, WA.
June of 1941, Oscar won the heart of his love and married Elsie Grace Bussing.
In 1951, Oscar and Elsie moved their family to Spokane, WA.
Oscar possessed a great work ethic that he passed on to his family.
He starting working at the age of 14 and Oscar was never unemployed until he retired at the age of 64.
Oscar was in the Civilian Conservation Corps (CCC) 1938 to 1940 on Whidbey Island and at Darrington, WA.
During World War II, Oscar worked for the Navy at pier 91.
Oscar was self employed 1946-48 at "Don's Welding and Repair" on Highway 99.
In 1948 Oscar started working for Hyster Company.
Through his years at Hyster Company, Oscar was a field representative and a Service Manager.
In 1985 after 37 years, Oscar retired.
Oscar lived life his way and to the fullest!
He loved camping, motorcycles, snowmobiles, fishing, gardening, and anything that kept him outdoors.
Planting a garden every year of his life, he graciously shared his harvest with everyone.
Oscar made a major impact on all our lives and will be remembered for solid sound advice, his strength, bear hugs and ability of being brutally honest.
Even to his last days, Oscar took pride in the fact that he could drop the strongest of young men to their knees with a squeeze and a handshake.
Oscar is survived by his wife and one true love of 72 years Elsie Grace Betker.
Children: Sandra and Earl Hopkins of Spokane, WA; Donna Hilsinger of Tigard, Oregon; Patricia Fowlds of Everett, WA; and Donald and Jacqueline Betker of Spokane, WA.
Grandchildren: Candy Hopkins, Susan and Bryan Stauffer, Cheryl Sharkey, Kathryn Pihl, Colleen Sanna, Robert Hopkins, Mary Fowlds, Jennifer McUne, Crystal and Justin Olsen, and Amanda Betker.
Seventeen great-grandchildren and three great-great-grandchildren.
Oscar was preceded in death by his parents, Oscar and Emma; grandson, Daniel Hopkins; brothers, Robert and Wallace; and sister, Lucille.
We would like to express a special thanks to Dr. Constance Christ, Caelea Jump, Dr. Rita Snow and staff and Hospice of Spokane for the loving care and support they provided to Oscar and our family.
A private memorial service and celebration of life will be held at a later date.
In lieu of flowers, memorial donations may be made to Hospice of Spokane, PO Box 2215, Spokane, WA 99210.
Local journalism is essential.
Give directly to The Spokesman-Review's Northwest Passages community forums series -- which helps to offset the costs of several reporter and editor positions at the newspaper -- by using the easy options below. Gifts processed in this system are not tax deductible, but are predominately used to help meet the local financial requirements needed to receive national matching-grant funds.
Subscribe to the Coronavirus newsletter
Get the day's latest Coronavirus news delivered to your inbox by subscribing to our newsletter.
---