News > Obituaries
Obituary: Fagan, Sandra G. (Poe)
Age 74
Sun., Feb. 23, 2014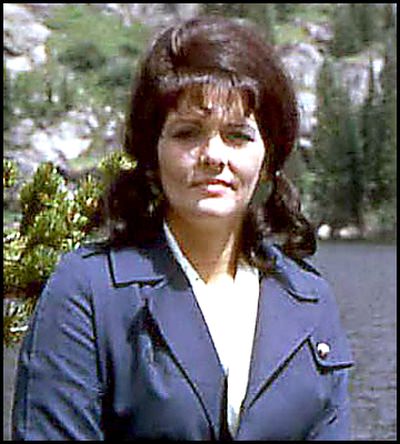 FAGAN, Sandra G. (Poe) Sandra G. (Poe) Fagan went home to be with God on January 24, 2014.
Sandy struggled during her recent years with the complica- tions of heart illness.
She was born to Norma and Virgil in Huntington, West Virginia, on December 17, 1939.
A graduate of Cradock High School, Portsmouth, VA., she married her high school sweetheart, Tom, in November 1958 and became an Air Force wife for over twenty two years.
Sandy moved to Spokane, WA., area in 1979 after living In Hawaii for three years.
Banking and Mortgage Loan closing occupied some of her time in the work place.
Sandy's work as a Phlebotomist for Pathology Associate Medical Labs in Spokane turned out to be the most rewarding.
Hobbies such as painting, and various crafts, emphasized her creative side.
Sandy and husband, Tom, became full time RV'ers upon retirement and visited 46 of the fifty states and developed many lasting friendships along the way.
She said that these were the best ten of her fifty five years of marriage.
Those many years provided numerous stray and rescue animals a loving home.
If it had four legs and a tail, it was always sure to have a warm place to stay.
Sandy is survived by husband, Tom of Post Falls, ID; and daughter, Susan of Portland, OR.
Her son, Brian, passed away on January, 25, 2014 in Spokane.
She is also survived by five grandchildren and a great grandchild; sisters, Barbara and Brenda of Virginia; and brother Dennis of Pennsylvania.
Private Inurnment and Memorial Service will be determined at a later date.
Local journalism is essential.
Give directly to The Spokesman-Review's Northwest Passages community forums series -- which helps to offset the costs of several reporter and editor positions at the newspaper -- by using the easy options below. Gifts processed in this system are not tax deductible, but are predominately used to help meet the local financial requirements needed to receive national matching-grant funds.
Subscribe to the Coronavirus newsletter
Get the day's latest Coronavirus news delivered to your inbox by subscribing to our newsletter.
---