News > Obituaries
Obituary: Schermerhorn, Evelyn G.
Age 94
Sun., Feb. 23, 2014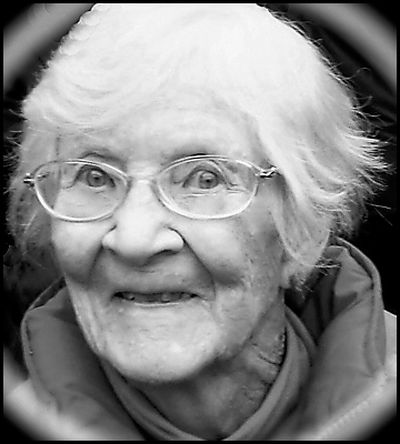 SCHERMERHORN, Evelyn G. (Age 94) Evelyn passed away peacefully on February 2, 2014 in Spokane, WA after a brief illness.
She was born in Rochester, NY., on November 14, 1919 to the late William and Florence Schneck (Hunt).
After graduating from West High School and Geneseo Teachers College/SUNY, she taught elementary school in Silver Springs, NY., and later taught junior high and high school as a substitute teacher in the Rochester area.
Evelyn married Milne Schermerhorn Jr. in 1944 and was married for 30 years.
He and her parents preceded her in death.
She is survived by her family in Spokane: their two children, Lee M. Schermerhorn and Judi Grubb (Schermerhorn); her son-in-law, David G. Grubb and their three children; Christopher, Ariel and Mara Grubb.
Evelyn enjoyed her family, reading, traveling and church activities.
She served in various positions in her book and garden clubs and was also an active member of Resurrection Lutheran Church in Irondequoit, NY.
Evelyn will be greatly missed be her family and friends.
Evelyn's Life Celebration will take place at a later date.
Please visit Evelyn's online memorial page at Legacy.com and/or commuitycremationandfuneral.com where you can leave a message of condolence.
Donations can be made to the American Heart Association or to Spokane County Regional Animal Protection Service at 2521 North Flora, Spokane Valley, WA 99216; spokanecounty.org/scraps.
Local journalism is essential.
Give directly to The Spokesman-Review's Northwest Passages community forums series -- which helps to offset the costs of several reporter and editor positions at the newspaper -- by using the easy options below. Gifts processed in this system are not tax deductible, but are predominately used to help meet the local financial requirements needed to receive national matching-grant funds.
Subscribe to the Coronavirus newsletter
Get the day's latest Coronavirus news delivered to your inbox by subscribing to our newsletter.
---