Sports
Sandberg working to assemble squad
New Whitworth football coach wastes little time
Sun., Jan. 5, 2014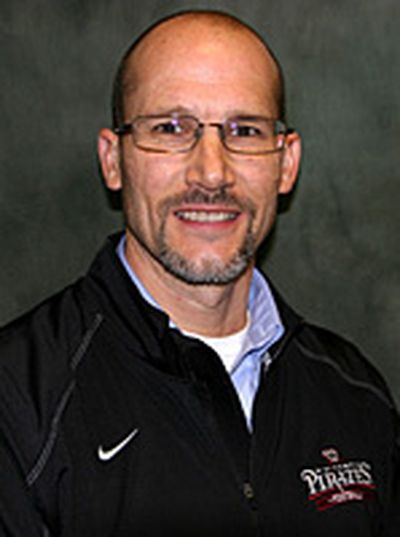 Rod Sandberg has been the new football coach at Whitworth University for almost three weeks, but until Monday his office has his cell phone … in Wheaton, Illinois.
His former school, Wheaton College, has allowed Sandberg to use his old office until he flew into town Friday night. His first goal Saturday morning was to find a house to purchase. His second stop was to visit the home of a Shadle Park player who Sandberg hopes will become a Pirate.
"I've been working extremely hard trying to put together a staff," Sandberg said. "I've been … busy connecting with our current team members. Those are our most valued recruits."
Two assistant coaches have been hired but Sandberg would not disclose their names until he has a chance to introduce them to the team during a meeting on Monday.
As for assistant coaches who worked under John Tully, who resigned in November after 19 years, Sandberg said all have been interviewed and "some of them are in the running" for coaching positions.
Two other candidates are due to arrive on campus on Tuesday and Wednesday. Until Sandberg can find a strength and conditioning coach, he'll put together a plan for that, too.
"It's one of the things I wanted to enhance and take to the next level," Sandberg said. "When I interviewed, I thought … we could do that differently."
Whitworth finished 4-6 overall and 2-4 in conference play, for fifth place in the seven-team Northwest Conference this season. In 19 years at the helm, Tully went 100-83, which was the most wins of any Pirates coach.
Sandberg spent the same 19 years on the staff of Wheaton College, a Division III school that has finished 8-2 in each of the past two seasons.
"They have already hired my replacement" at defensive coordinator, he said. "But they have been gracious enough to let me work out of my office the whole time I've been back for the holidays."
Amidst trying to secure a staff and find a home, Sandberg has been e-mailing, sending tweets and calling potential recruits and current players.
"I've talked to a lot of recruits. I'm an over-communicator. I think communication is the key," he said
He's sent the recruits a link to the press conference announcing his hiring and he tweeted them holiday wishes while "trying to get them excited to become Pirates."
Other than a couple of players who transferred because of issues with their majors or financial aid, Sandberg said he doesn't know of any team members who have transferred as a result of the coaching changes.
"Of the ones I've been able to talk to, they are coming back," he said, "and that excites me."
In past seasons, Whitworth coaches have used the three-and-a-half week period in January to hit the road recruiting. Players will begin visiting campus in February.
Unlike Division I players who sign letters of intent on Feb. 5, Division III recruiting continues into March.
Local journalism is essential.
Give directly to The Spokesman-Review's Northwest Passages community forums series -- which helps to offset the costs of several reporter and editor positions at the newspaper -- by using the easy options below. Gifts processed in this system are not tax deductible, but are predominately used to help meet the local financial requirements needed to receive national matching-grant funds.
Subscribe to the sports newsletter
Get the day's top sports headlines and breaking news delivered to your inbox by subscribing here.
---