Obituary: Dean, Natalie T.
Age 21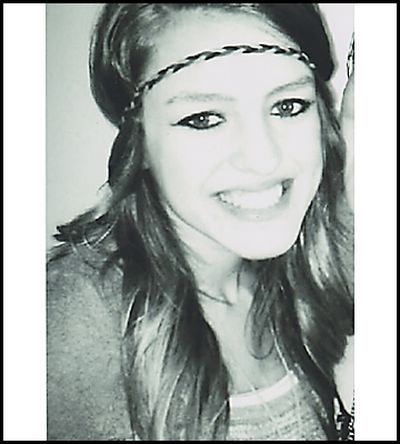 DEAN, Natalie T. August 28th 1992 - January 7th 2014 Natalie passed away January 7th, 2014 after her 21 year battle with Cystic Fibrosis.
She was born at Sacred Heart Medical Center and was raised in the Spokane and Post Falls area.
Natalie's memory lives on through her mother Kathy Jones, her father Larry Dean, her six siblings Nicole, Channing, Raider, Cody, Caitlin, Sarah, as well as numerous relatives and friends.
Natalie will be remembered by her interests in music (in particular David Bowie and Taylor Swift), making jewelry, her love of owls, The Office, her Cysters and Fibros, spending time with her family, her boyfriend Michael Timmer, and all of her amazing friends.
Natalie's originality, creativity, and loving nature will forever inspire us.
A Celebration of Natalie's life will be held on Saturday, January 11 at Noon in the Salvation Army Chapel, 222 E. Indiana Ave., Spokane.
"Good wishes.
Good vibes.
Good thoughts.
& so it is" ~ Natalie T Dean 1992-2014.
---