News > Spokane
Ricin-laced mail sent in stolen law firm stationery
Sat., Jan. 11, 2014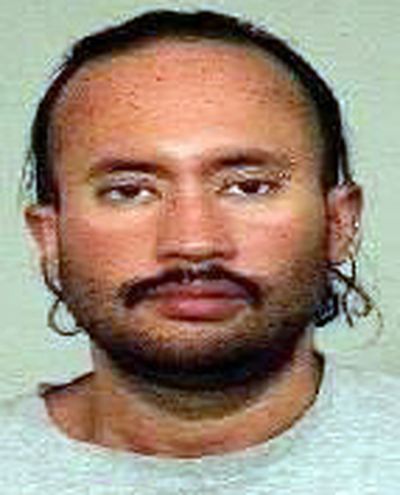 A letter laced with the lethal toxin ricin arrived at the Thomas S. Foley Courthouse last May in a stolen envelope emblazoned with the name of a major law firm in downtown Spokane, according to court documents.
Matthew Ryan Buquet, 34, has been in federal custody since a few days after mailings that tested positive for the castor bean-derived poison started showing up at the courthouse, a Spokane post office, Fairchild Air Force Base and the White House mail facility. The courthouse letter, which read, "We have a bomb placed we are going to kill you! Hezbollah," arrived in an envelope from Lukins and Annis, according to federal court filings.
The Spokane branch of the firm employs 32 attorneys; Lukins and Annis also has offices in Moses Lake and Coeur d'Alene.
Mike Maurer, president of the firm, said Friday he was aware of the court filing and declined to comment further. Documents, which have subsequently been sealed, identify the firm only by initials, though the company Buquet worked for before his arrest, ABM, cleans Lukins and Annis' offices.
FBI officials questioned one of the firm's female employees whose name also appeared on the envelope. The message inside, appearing on a half-sheet of paper, was written in block letters and stained with a "white substance with black dots," according to the U.S. District Court employee who opened the mail. Upon opening the letter, the employee immediately donned a respirator and called postal officials, according to court documents.
The law firm employee denied sending the poisoned letter but pointed investigators to a "secret admirer" who had been leaving love notes and an unopened can of Coca-Cola on her desk at night. ABM told FBI agents that Buquet was transferred from the building and had been disciplined before for similar behavior in 2006, according to court documents. He was fired a week after his transfer.
An FBI spokesman declined to comment on the case.
Defense attorneys included the new details in their filing asking a federal judge not to admit into the trial statements made by Buquet shortly after his arrest. According to defense attorneys, Buquet was detained at a hotel and forcibly admitted to Providence Sacred Heart Medical Center for mental evaluation prior to being charged in federal court.
Matthew Campbell, one of the attorneys representing Buquet, said the defense team reserved the right to argue the facts contained in the filing.
U.S. District Judge Ancer Haggerty of Oregon is handling Buquet's case because one of the ricin letters was addressed to a judge who sits on the bench in Eastern Washington.
The former janitor faces three federal criminal counts, including possessing a biological agent, sending threatening communications to the president and mailing threatening communications. He has pleaded not guilty to the charges, and a jury trial is scheduled to begin in May.
Local journalism is essential.
Give directly to The Spokesman-Review's Northwest Passages community forums series -- which helps to offset the costs of several reporter and editor positions at the newspaper -- by using the easy options below. Gifts processed in this system are not tax deductible, but are predominately used to help meet the local financial requirements needed to receive national matching-grant funds.
Subscribe now to get breaking news alerts in your email inbox
Get breaking news delivered to your inbox as it happens.
---