Spokane Valley historian, educator Florence Boutwell dies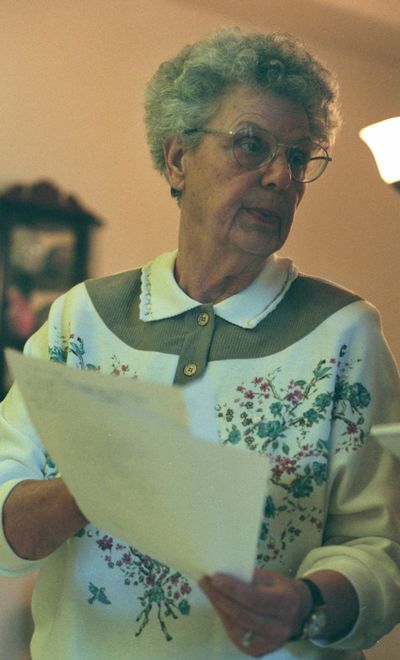 Florence B. Boutwell, an educator and historian whose books about Spokane Valley's early years became the foundation for efforts to develop the local museum, has died at 94.
"It's a big loss," said Jayne Singleton, director of the Spokane Valley Museum. "She laid the groundwork for this museum. All the research she did gave us a huge head start."
Boutwell died Jan. 9.
In 2005, she became the first recipient of the museum's annual Heritage Preservation Award, which she described at the time as a "nice surprise."
Her four-volume series titled "The Spokane Valley" details the region's history as it grew from a sparse landscape in 1894 to a thriving agricultural center. She interviewed families of early settlers and combed through old newspapers to piece together her stories.
She also wrote four books designed for middle-school readers and taught in the Central Valley School District.
Boutwell had said her interest in Valley history dated to the first years after she moved here from New Jersey during World War II. After receiving a degree from Montclair State Teachers College in New Jersey, she enlisted in the U.S. Navy and was sent to the Velox Naval Supply Depot in Spokane Valley, where the Spokane Business & Industrial Park is now located. She served there as an accounting officer and later became the depot's historian.
After the war, she received the credits needed for her Washington teaching certificate at Whitworth College and later earned a master's degree in English at Gonzaga University.
Much of her research has been donated to the Spokane Valley Museum.
---