News > Idaho
Idaho's doctor shortage threatens to worsen
Tue., Jan. 21, 2014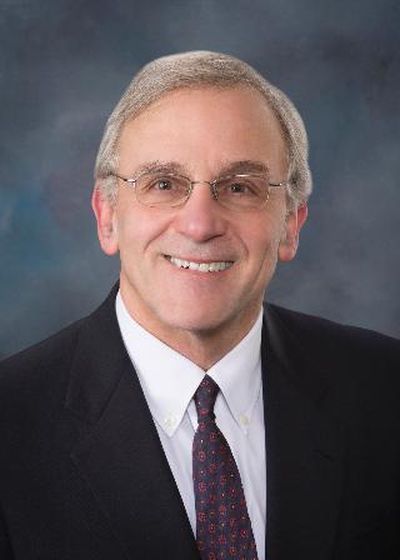 BOISE - Not only does Idaho rank 49th in the nation for its number of doctors per capita, many of the state's current doctors are expected to retire in the next few years, and the state, which has no medical school, is lagging on training new ones. "Knowing that it can take up to 11 years after high school to produce a physician, Idaho really has some challenges ahead as these physicians start retiring," Dr. Mary Barinaga warned state lawmakers on Tuesday. That includes four years of college, four years of medical school, and three to seven years of residency and fellowship. A new family medical residency training program in Coeur d'Alene is one step to try to help, joining other residency programs around the state; it would train six students next year. Lawmakers also are debating adding more medical school seats through a cooperative program that sends Idaho med students to the University of Washington, though Gov. Butch Otter's proposed budget for next year doesn't fund more seats. Dr. Dick McLandress, program director for the new Kootenai Family Medicine Residency in Coeur d'Alene, said the need is particularly acute for primary-care doctors, with 50 percent expected to retire within the next five to seven years. "In North Idaho, definitely we're in the 50 percent zone," he said. "That really matters to all of our communities." Sen. Dan Schmidt, D-Moscow, a family physician himself, agreed. "I know a lot of 'em, and they're my age and older," said Schmidt, 59. Though Idaho has no medical school, it does have several programs that cooperate with schools in other states to train new physicians, including the WWAMI program, which stands for Washington, Wyoming, Alaska, Montana, Idaho, and serves a five-state region. Students do their first year of courses at the University of Idaho in Moscow and Washington State University in Pullman, go to the University of Washington medical school in Seattle for their second year, and train in clinical settings in Seattle or throughout the five-state region for their third and fourth years. In 2009, Idaho's state Board of Education recommended upping Idaho's WWAMI seats from 20 to 40 students per year, but it hasn't gotten there yet. "Last year we made some progress," Barinaga told lawmakers. Five new WWAMI students started last year on a special track for rural and underserved communities; funding is now being requested for the second year of that expansion, at $252,400 in state general funds. Otter recommended that funding, but didn't recommend a second request for $113,400 for five more WWAMI seats to bring the program up to 30 first-year students. Members of the Legislature's Joint Finance-Appropriations Committee questioned Barinaga about whether the program's ready to go for those five additional students, and she said yes – classroom space and other resources are in place, and all that's needed is the funding. Schmidt, who serves on JFAC and is himself a WWAMI graduate, said, "To me, that's a very wise investment." Starting a medical school would require a "huge" investment, he said. "I think the partnership model is working well, especially if we keep building residencies." Otter recommended $200,000 in state funding next year for the Kootenai Family Medical Residency, which would cover only a small portion of the costs; Kootenai Health, formerly Kootenai Medical Center, as the sponsoring institution, would put in $475,000 a year, and federal funds also would be tapped. "Residents tend to stay where they train, so we want to make sure we have opportunities around our state for people to do their training," Barinaga said. A WWAMI graduate herself, she works with the Family Medical Residency of Idaho in Boise and also serves as an assistant dean for the University of Washington School of Medicine. She told legislative budget writers that the latest figures show Idaho's doctors are aging: 25 percent are over age 60, and 86 percent are over age 40. Schmidt recalled that when he was a second-year medical student in 1983, Idaho lawmakers considered defunding the WWAMI program. He and three other students, along with their dean, drove from Seattle to Boise to testify against the move; it was his first contact with the Idaho Legislature. Schmidt said the program is a cost-effective way to train much-needed doctors for Idaho. "I feel strongly that it's worthwhile, but it will take some convincing, I'm afraid," he said. Adding five seats to the WWAMI program next year would cost $113,400; over the next four years, the total cost would be $740,000.
Local journalism is essential.
Give directly to The Spokesman-Review's Northwest Passages community forums series -- which helps to offset the costs of several reporter and editor positions at the newspaper -- by using the easy options below. Gifts processed in this system are not tax deductible, but are predominately used to help meet the local financial requirements needed to receive national matching-grant funds.
Subscribe now to get breaking news alerts in your email inbox
Get breaking news delivered to your inbox as it happens.
---