News > Spokane
Deaconess Hospital shooter got gun back from police
Thu., July 10, 2014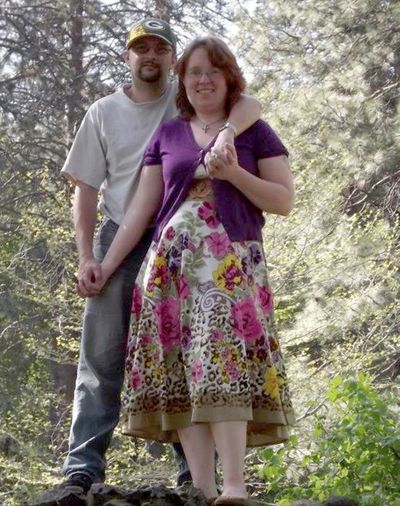 The man who killed his wife and then himself at Deaconess Hospital on Tuesday had been evaluated by law enforcement as a potential suicide risk less than 24 hours earlier.
Spokane Valley police officers cleared Christopher P. Henderson after determining he was not a threat to himself or others.
On Monday, Henderson had alarmed a co-worker at West Corp. when the 37-year-old said "his life wasn't worth living," because "his wife wanted to leave him for another woman," according to a police report.
Three hours after deputies cleared him, Henderson retrieved a gun from Spokane police that had been confiscated in May during an earlier suicide attempt.
"The deputies did their job," Spokane County Sheriff Ozzie Knezovich said Wednesday. "He promised us he wasn't suicidal. He said if he felt suicidal, he'd check himself into the hospital. He said he would never do that to his kids – they were his whole world."
Deputies were not aware that he made any threats to kill his wife, Sheena Henderson, Knezovich said.
Tuesday morning, Christopher Henderson entered a seventh-floor suite at Deaconess Hospital, where she worked, and fired multiple gunshots at his wife's head and torso, killing her instantly. He died of a self-inflicted gunshot wound to the head, according to the Spokane County Medical Examiner's Office.
"Yesterday's tragic incident clearly demonstrates the need for our community to work together to address the challenges posed by domestic violence and mental health issues," said Spokane police Chief Frank Straub.
Communities need additional funding from the state Legislature for mental health services to prevent future tragedies like this from happening, law enforcement officials said.
Monday's encounter between Christopher Henderson and law enforcement was his second in three months.
Police received a call May 16 from Sheena Henderson that her husband was suicidal and desired "suicide by cop," Straub said. Officers found him armed with a gun in a van and eventually persuaded him to hand over his gun.
"That's evidence our crisis intervention training is working," Straub said.
Police took Christopher Henderson to Providence Sacred Heart Medical Center for a mental evaluation. He went home three hours later.
Police seized his gun and locked it up at the police property facility. The Department of Social and Health Services cleared the release of the gun to Henderson on June 19 in accordance with its evaluation system. The gun stayed at the police facility until Monday, when Henderson returned to retrieve it, Straub said.
Spokane police are still investigating whether the gun used in Tuesday's shooting is the same gun he retrieved from police on Monday, Straub said.
The contact with Henderson in May and again Monday afternoon does not appear in his public court file. There were also no filings to indicate marital discord with Sheena Henderson, who had been a licensed health care practitioner with the state since October 2012.
Deputies who evaluated Christopher Henderson on Monday knew about Henderson's previous contact with police, Knezovich said. Deputies had read police reports and did not hear about any threats against Sheena Henderson.
"That information would have been critical," Knezovich said. "The deputies never knew that."
Deputies had no reason to take Christopher Henderson into custody, authorities said.
"We are dealing with someone's freedom here. In order for us to take him into custody, we have to show some indication that he was going to hurt himself or others."
Law enforcement officers at the Spokane Police Department and the sheriff's office are undergoing crisis intervention training to be able to better assist those with mental health issues.
However, Knezovich thinks "all the training in the world would not have changed an ounce of what happened."
He added, "The only finger to point here is at the individual who decided to kill his wife and then himself."
Local journalism is essential.
Give directly to The Spokesman-Review's Northwest Passages community forums series -- which helps to offset the costs of several reporter and editor positions at the newspaper -- by using the easy options below. Gifts processed in this system are not tax deductible, but are predominately used to help meet the local financial requirements needed to receive national matching-grant funds.
Subscribe to the Coronavirus newsletter
Get the day's latest Coronavirus news delivered to your inbox by subscribing to our newsletter.
---