News > Spokane
Delbert Belton not a drug-user, friend said
Wed., June 18, 2014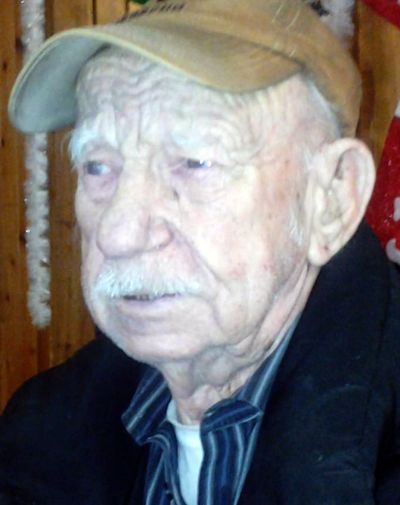 World War II veteran Delbert Belton never used drugs, according to the woman who found his beaten body outside the Eagles Ice Arena in August 2013. Natalie Flom, a friend of Belton's, told police that the 88-year-old only drank beer. A recording of Flom's police interview was ordered released by a judge this week. During the interview detectives asked Flom about the claim made in a letter allegedly written by one of the suspects, Kenan Adams-Kinard, that he and Demetruis Glenn beat Belton after he shorted them on a crack cocaine deal. Flom told detectives that she found the drug-dealing claim funny, but it was also "horrible" because the suspects were trying to disgrace Belton's name. All Belton ever did was help people, Flom said. Flom told police she saw two black males running away from Belton's car as she drove into the Ice Arena parking lot that night. She said neither she nor her children knew the suspects, who are both 17. Belton was in his car the parking lot waiting for Flom. The two planned to play pool at the Eagles Lodge. Belton was unconscious and bleeding profusely when Flom found him. Both Adams-Kinard and Glenn remain in custody while they await trial, which is tentatively scheduled for August.
Local journalism is essential.
Give directly to The Spokesman-Review's Northwest Passages community forums series -- which helps to offset the costs of several reporter and editor positions at the newspaper -- by using the easy options below. Gifts processed in this system are not tax deductible, but are predominately used to help meet the local financial requirements needed to receive national matching-grant funds.
Subscribe to the Coronavirus newsletter
Get the day's latest Coronavirus news delivered to your inbox by subscribing to our newsletter.
---