News > Spokane
STA Plaza stabber sentenced to 28 years in prison
Wed., June 25, 2014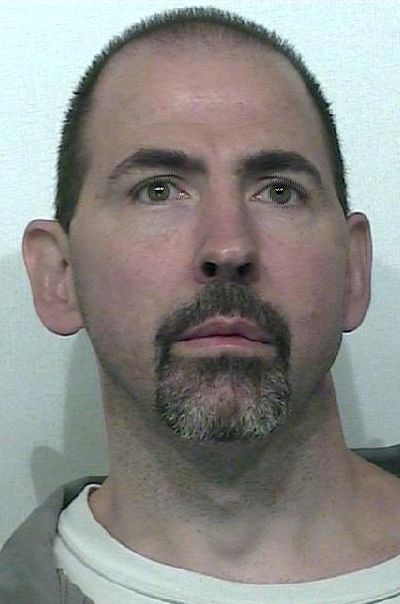 Shackled and slightly stooped, the man who fatally stabbed another downtown this month over what he called "stuff that happened in the streets" apologized Tuesday for sparking an hourslong manhunt, but said he was still angry at the victim.
"I had a reason for what I did, and I can't go back and change that," Donald Phillips, 40, told Spokane County Superior Court Judge Harold Clarke on Tuesday morning, just before he was sentenced to a little more than 28 years in prison for the murder of Sean Oie, 49.
Phillips said his speedy plea, coming less than three weeks since the fatal stabbing caught on tape at the Spokane Transit Authority Plaza downtown, was made to avoid wasting the time of the court. Oie's family chose not to attend the sentencing and their letters to Clarke were not read in the courtroom.
Clarke and the attorneys present, prosecutor Mark Cipolla and defense attorney Tom Kryzminski, said the breakneck pace of the sentencing was unusual in such a high-profile case.
"I don't believe I've ever been at an arraignment and pleaded someone guilty to murder," Cipolla said.
Kryzminski said the defense was hindered from the start by media interviews with Phillips in the jail. In them, Phillips justified his actions by accusing the murder victim of crimes that do not appear on Oie's court record.
"The media got ahold of Mr. Phillips even before our office was appointed," Kryzminski said. In his shock, Phillips gave several statements that would have made finding an impartial jury "very difficult," Kryzminski said.
Kryzminski called the decision to air the interviews "very irresponsible behavior" by the media.
Phillips recently finished a seven-year sentence for kidnapping and robbing a Spokane man in 2006. He was arrested May 7 for an unrelated incident, but he was released from jail after law enforcement officials did not file paperwork to keep him incarcerated. He was dismissed from custody about two weeks before the stabbing at the STA Plaza on June 7.
The plea deal prevents prosecutors from filing charges in that earlier case.
Murder cases can take years before a conviction. At least a dozen Spokane homicides occurring between January 2013 and the June 6 stabbing remain to be resolved in the courts.
In his statement, Phillips also apologized to Oie's family, saying he had remorse for the pain he caused them.
"I had no desire to bring any harm or hurt towards them," Phillips said. "If I could change that, I would."
You can listen to the entirety of Phillips' statement in the courtroom below.
Local journalism is essential.
Give directly to The Spokesman-Review's Northwest Passages community forums series -- which helps to offset the costs of several reporter and editor positions at the newspaper -- by using the easy options below. Gifts processed in this system are not tax deductible, but are predominately used to help meet the local financial requirements needed to receive national matching-grant funds.
Subscribe to the Coronavirus newsletter
Get the day's latest Coronavirus news delivered to your inbox by subscribing to our newsletter.
---
Subscribe and log in to the Spokesman-Review to read and comment on this story