News > Spokane
Russ Nobbs, founder of Rings & Things, dies at 70
Sun., June 29, 2014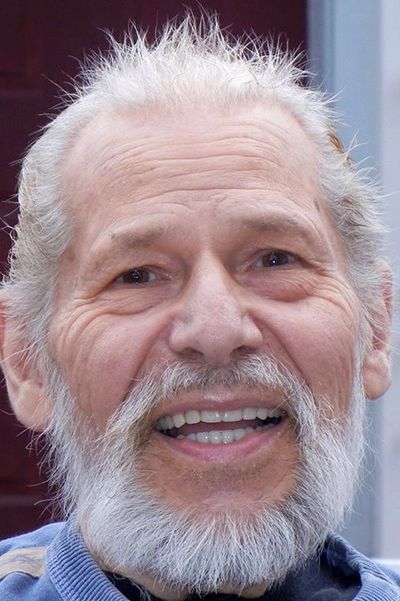 Russ Nobbs, a college dropout with a passion for the environment who built a multimillion-dollar jewelry business in Spokane, died Friday. He was 70.
From early on, Nobbs embraced change.
Raised on a farm, he was determined to become a physicist.
Bored with college, he dropped out and helped start a commune.
After selling jewelry at state fairs, he switched to malls, and years later was among the first wholesale bead merchants to offer Internet sales.
Today, his business, Rings & Things, imports merchandise from 16 countries and serves thousands of buyers around the world from his warehouse and showroom at 304 E. Second Ave. Annual sales approached $10 million prior to the recession.
He led recycling efforts at Spokane events for decades, including ArtFest, and in 2012 was inducted into the Washington State Recycling Association's Recycling Hall of Fame. Also in 2012, he received the inaugural Mike Chappell Spokane River Hero Award from the Center for Justice. He was the editor of an underground environmental newspaper called Spokane Natural published from 1967 to 1970.
Nobbs was diagnosed with T-cell lymphoma last year. Just a few weeks ago, Nobbs said in an interview that he was in remission. But last week his health landed him in intensive care.
Friday had been a good day for Nobbs and his family.
"He was doing so well," said his wife, Dee Mueller. "He sat up for three hours. He ate."
But his condition turned quickly, Mueller said, and Nobbs died a little more than an hour after he suddenly got worse. Doctors determined that Nobbs was bleeding internally.
"After he died, there was a rainbow outside his window," Mueller said.
Having weathered four decades of economic turbulence and capricious customer tastes, Nobbs resembled the sort of avuncular old sage J.R.R. Tolkien might have conjured.
During a recent interview with The Spokesman-Review – originally scheduled to be published in today's Business section – the accidental entrepreneur discussed his journey from aspiring scientist to the lord of Rings & Things.
S-R: Where were you raised?
Nobbs: On a farm in upstate New York.
S-R: What were you interested in back then?
Nobbs: I was going to be a physicist working in solid-state electronics – no question about it. I loved math and science in high school.
S-R: What happened?
Nobbs: I was accepted at MIT but couldn't afford it. So I ended up at an engineering school rather than a science school, and decided engineering was too sterile – just memorizing formulas. I wanted to learn "Why?" So when an opportunity came to walk out of school and join an anti-nuclear-weapons march, I took it.
S-R: What brought you west?
Nobbs: My then-wife and I came out here to visit friends, and ended up at Tolstoy Farms (near Davenport) totally by accident. We were the first outsiders to arrive, and we stayed there several years to help start what is now the oldest nonreligious intentional community in the country.
S-R: How did you get into jewelry?
Nobbs: We went back East to work in my father-in-law's candy store, and invested some money in his business at the 1964 World's Fair. I cooked fudge and made deliveries every night. We lost our shirts, but ended up with merchandise from the jewelry side of the business. So we moved back here and I started selling it on the state fair circuit in '65. After my first wife and I split up, I continued selling jewelry at fairs and in drugstores. Drug Fair – long gone now – was a really good customer.
S-R: You opened your first store in 1972. Why?
Hobbs: Another well-thought-out decision (laughs). My second wife and I had split up, and she was tired of asking me for money to support our daughter. I was working for a photo lab, but still had a bunch of jewelry stock. So I offered to open a store for her and split the profits. But then she took off for Port Townsend and left me the store. I worked both jobs until the store got too busy, and I went there full time. A year later, while helping my next wife – a jeweler whom I'm still married to after 37 years – set up her booth at craft shows, I started passing out fliers offering supplies to other jewelers, and this business grew from there.
S-R: Has it always been successful?
Nobbs: There were some droughts when beads were not popular. At one time we had three stores: a bead store; Rings & Things retail; and The Jeweler's Bench, a fine-craft gallery. We closed the fine craft gallery, which was my favorite thing to buy for.
S-R: As you got away from rings and more into jewelry supplies, did you consider changing the company's name?
Nobbs: Yes, but too many people knew us by the old name. Last year, we incorporated as Northwest Jewelers Supply Inc. doing business as Rings & Things.
S-R: Who's "we"?
Nobbs: Me and two of my three kids.
S-R: Do you have a business philosophy?
Nobbs: Try to be more honest than my competitors. That should earn us extra points, but sometimes it doesn't. When I explained to one customer that a bead he was buying from us that looked like amber was actually plastic, he said, "I wish you hadn't told me that," and he went off to buy it from someone else who wouldn't tell him the truth.
S-R: What's a lesson you learn during those slumps?
Nobbs: That it's hard to fire people. Everyone becomes family when you're a small business.
S-R: Is Rings & Things stable now?
Nobbs: No, we're still struggling, both from the recession and changes in fashion. Predicting trends isn't easy.
S-R: Any memorable bad predictions?
Nobbs: Brown lava beads. Would you like some? Black lava sells very well, but brown lava? Unh-unh.
S-R: What's hot right now?
Nobbs: Ear cuffs – clip-on earrings. You see them on runways in New York and Los Angeles – great big feathery things. Almost every craft show has one person who makes a living just selling ear cuffs.
S-R: You were among the first bead merchants to offer Internet sales. Was that important?
Nobbs: Yes. Our catalogs were very popular, but they were a burden.
S-R: How else do you market your vast inventory?
Nobbs: We stage about 90 shows a year in 50 cities – one-day events, just us, in hotel ballrooms or school cafeterias.
S-R: What's your busiest time of year?
Nobbs: Springtime, when our crafters are making stock for their summer shows, and October-November, when they're gearing up for Christmas.
S-R: Where do you find product?
Nobbs: All over the world. I've been to China, Taiwan, Bali, Thailand, India. I'd love to go to Africa, but I have a whole bunch of friends – mostly Gambians – who bring me stuff.
S-R: What's your favorite part of the job?
Nobbs: Traveling for beads.
S-R: And least favorite?
Nobbs: Dealing with the day-to-day accounting.
S-R: What did it cost to start this business?
Nobbs: $900.
S-R: What would it cost today?
Nobbs: The size it is now? $4 million – and a bank.
S-R: How would you suggest someone break into jewelry making?
Hobbs: Start from home, start small and find your niche. I have customers who make hundreds of sales on etsy.com in the $10 to $20 range – simple stuff that's attractive enough to catch people's eye.
S-R: What's the outlook for this industry?
Nobbs: Good, because people always want to make jewelry to adorn themselves and sell to others. Jewelry is really about sex, when it comes down to it – making yourself attractive. Now, do the beads I'm wearing make me attractive to young women? Probably not, but my wife likes them.
S-R: What are you most proud of about Rings & Things?
Nobbs: That I can employ so many people.
S-R: What do you look for in prospective employees?
Nobbs: Creativity, spirit … and the ability to sell brown lava beads (laughs).
Nina Culver contributed to this report. The interview with Nobbs was edited and condensed. Spokane freelance writer Michael Guilfoil can be reached via email at mguilfoil@comcast.net.
Local journalism is essential.
Give directly to The Spokesman-Review's Northwest Passages community forums series -- which helps to offset the costs of several reporter and editor positions at the newspaper -- by using the easy options below. Gifts processed in this system are not tax deductible, but are predominately used to help meet the local financial requirements needed to receive national matching-grant funds.
Subscribe now to get breaking news alerts in your email inbox
Get breaking news delivered to your inbox as it happens.
---