News > Spokane
Hanford cleanup money cut back in Obama budget plan
Wed., March 5, 2014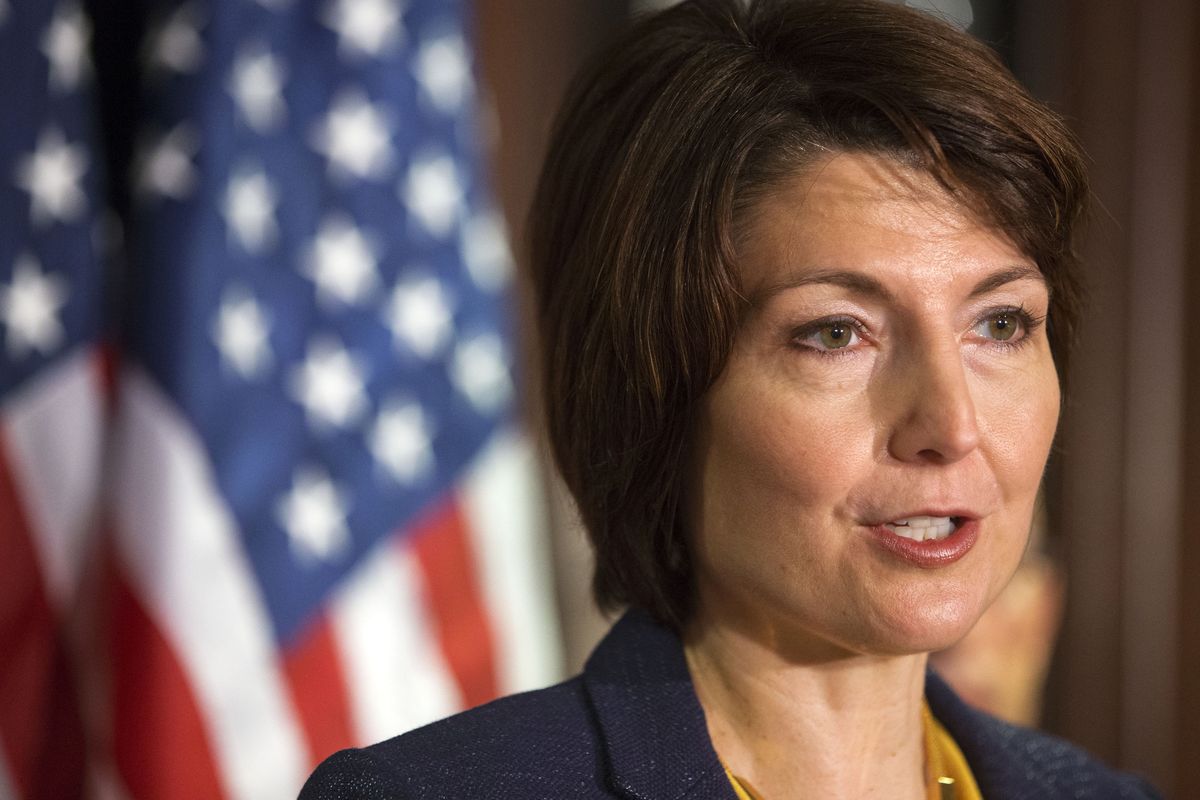 McMorris Rodgers
WASHINGTON – President Barack Obama has proposed cutting $67 million from efforts to clean up the Hanford nuclear waste site, drawing the ire of lawmakers from both sides of the aisle.
Congress in January approved $2.15 billion toward cleanup of the radioactive waste as part of its annual spending bill. Obama's proposal comes in at $2.083 billion.
The proposed cuts come only a few days after a report found that tanks containing highly radioactive waste were leaking into the area surrounding the Hanford site, which sits on the Columbia River.
Sen. Patty Murray, D-Wash., questioned if the cuts would allow the government to meet its obligations to clean up the site in a Tuesday afternoon statement. Murray sits on the Senate Appropriations Committee and worked to get the Hanford funding included in the final spending bill.
"Despite real budget restraints, it is critical for the federal government to provide the necessary resources to meet its obligations and keep cleanup work on schedule." Murray said.
Washington state Republican Reps. Cathy McMorris Rodgers and Doc Hastings were also concerned with the decrease in funding.
"Any way you slice it, cleanup would undoubtedly be impacted by a cut of this magnitude to the Richland Operations Office," Hastings said in an email. "It's difficult to understand why funding for meeting the federal government's existing legal cleanup obligations is cut significantly in this request."
McMorris Rodgers said she would work to "ensure that Hanford funding is appropriately addressed."
Washington Gov. Jay Inslee, a Democrat, also called on the federal government to "meet its legal and moral obligations at Hanford," and noted that adequate funding is the first step in that process. Scott Gutierrez, a spokesman for Sen. Maria Cantwell, said the Democrat "is concerned that the President's budget proposal makes cuts to Richland Operations that will put projects at risk of falling behind. She will work with her colleagues to ensure that critical cleanup work at Hanford stays on track."
The Hanford site refined the plutonium used in the bombing of Nagasaki in 1945. It was shut down in 1987. It's currently the nation's most contaminated nuclear site.
Sylvia Mathews Burwell, head of Obama's budget office, will testify in front of both the House and Senate Budget committees today.
Local journalism is essential.
Give directly to The Spokesman-Review's Northwest Passages community forums series -- which helps to offset the costs of several reporter and editor positions at the newspaper -- by using the easy options below. Gifts processed in this system are not tax deductible, but are predominately used to help meet the local financial requirements needed to receive national matching-grant funds.
Subscribe now to get breaking news alerts in your email inbox
Get breaking news delivered to your inbox as it happens.
---