News > Idaho
Idaho lawmakers to keep special gun privileges
Mon., March 10, 2014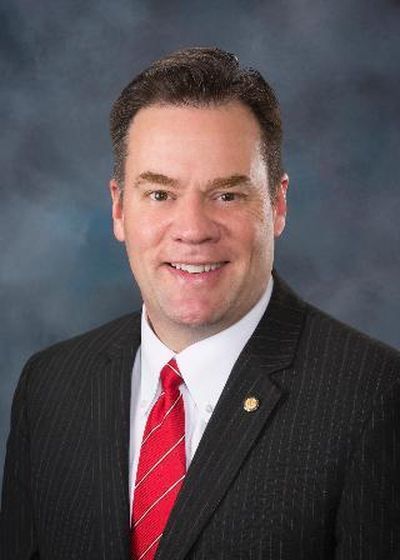 BOISE – Idaho senators today killed legislation that would have removed a special privilege for state elected officials – including state lawmakers – to carry concealed weapons without a permit. Among the leading advocates of killing the House-passed bill was Sen. Russ Fulcher, R-Meridian, who is running for governor. Fulcher decried the bill, HB 514, as "political correctness," and said, "This was put in statute for a reason. I believe it was for a good reason." "My vote will not be to willingly give up the privilege that our predecessors granted," Fulcher declared. "We do not need to relinquish our privileges." The House passed the bill after the special exemption made news last year when former Rep. Mark Patterson, R-Boise, had his concealed weapon permit revoked for not revealing an attempted rape conviction from the 1970s. However, as long as he remained a legislator, Patterson was able to continue carrying a concealed gun without a permit anyway. The House passed the bill on a 62-7 vote on Feb. 27; among the seven opponents were two North Idaho lawmakers, Reps. Shannon McMillan, R-Silverton, and Kathy Sims, R-Coeur d'Alene. Fulcher and several other senators said lawmakers often are threatened, and face special circumstances that justify the special exemption. Sen. Patti Anne Lodge, R-Huston, said she and members of her family have had their lives threatened, and she asked whether, if the bill passed, she'd have to have a concealed weapon permit on her person when she was out in her horse pasture. Sen. Marv Hagedorn, R-Meridian, the bill's Senate sponsor, said no – because she's outside city limits. In addition to removing the elected-official exemption, the bill broadens Idaho's concealed-carry law to clarify that anyone can carry a concealed weapon without a permit outside city limits; that's now allowed only while hunting, fishing, or pursuing other outdoor activities. Lodge said, "I agree with what Sen. Fulcher said. I remember a time in the room across the hall when I couldn't get out, and I felt very threatened." She was referring to the Lincoln Auditorium, where a number of contentious public hearings have been held. Hagedorn said, "I understand your concerns – I have the same concerns. That's why I have a concealed weapon permit. That's why I had a concealed weapon permit before I joined the Legislature." Hagedorn said, "This has nothing to do with political correctness, in my opinion. It has everything to do with preparation. If you know that you are going into a contentious job as an elected official, it is your responsibility to be prepared to go into that job. And training is appropriate." Idahoans must get at least some gun safety training to obtain a concealed weapons permit; elected officials are now exempt from that requirement. Senate Majority Leader Bart Davis said he spent much of his quality time with his dad while he was growing up at church meetings, rather than out hunting, as some other committee members said they had done. "I'm Exhibit A as to why maybe we should encourage people like me to at least go through some additional training and teaching," Davis said. "I think that for me and people like me, we would benefit by being asked to get appropriate training, just like the other folks out there, and not be granted an additional right to carry merely because of holding an elected office." But Sen. Jeff Siddoway, R-Terreton, said, "We are giving up our freedoms, we are giving up our liberties. We have the ability now to carry, and I think that most of the citizens realize that we are in a different situation than the average guy on the street." The committee's two Democratic members, Sens. Michelle Stennett, D-Ketchum, and Elliot Werk, D-Boise, raised concerns about the city-limits portion of the bill; both voted with Fulcher, Siddoway, Lodge and committee chairman Curt McKenzie, R-Nampa, to kill it. The only two votes against the move came from Davis and Senate President Pro-Tem Brent Hill, R-Rexburg.
Local journalism is essential.
Give directly to The Spokesman-Review's Northwest Passages community forums series -- which helps to offset the costs of several reporter and editor positions at the newspaper -- by using the easy options below. Gifts processed in this system are not tax deductible, but are predominately used to help meet the local financial requirements needed to receive national matching-grant funds.
Subscribe now to get breaking news alerts in your email inbox
Get breaking news delivered to your inbox as it happens.
---