News > Spokane
Duke University freshman, porn star graduated from Gonzaga Prep
Wed., March 12, 2014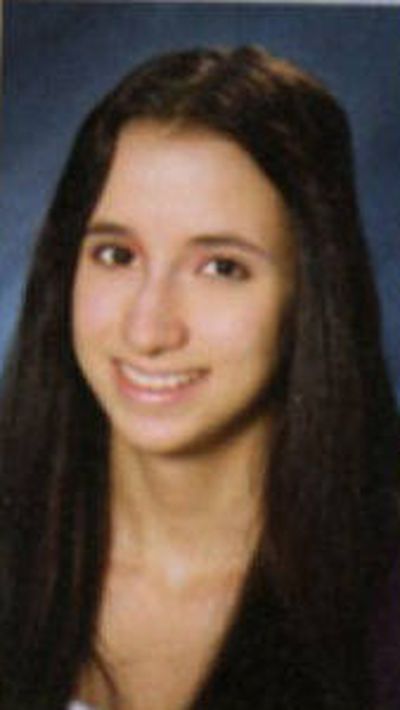 A Duke University freshman starring in pornography films to help finance her expensive education is a 2013 Gonzaga Prep graduate.
Miriam Weeks has whipped up a media storm during the past month defending her acting in more than a dozen adult movies under her screen name "Belle Knox." The 18-year-old Spokane woman said her pornography experience will bolster her plans and hopes of becoming a lawyer and advocating for sex workers.
As a student at Gonzaga Prep, she earned accolades for her public service work and volunteerism and top honors in foreign languages. She participated on the debate team while attending the private high school.
"She was a good student," said Gonzaga Prep Principal Cindy Reopelle, who would not comment about Weeks' decisions since leaving the Catholic high school.
Weeks' high school activities seem to contrast with the woman seen flipping her hair and flirting with the camera during a taped casting call for porn actresses posted online.
She is the youngest of three children. Her parents, Dr. Kevin and Harcharan Weeks, live in a gated community north of Spokane. They have shunned requests for interviews, taping a sign to their front door informing media that they are not welcome.
"My family stands by me and supports me," Weeks wrote in a text message Tuesday. "People can criticize me all they want, but ultimately this was my choice, not my family's, and they need to be left out of this."
Her father reportedly works at the Mann-Grandstaff Veterans Affairs Medical Center.
Weeks' outing as a porn actress by a Duke fraternity member who watched one of her movies ignited controversy. Rather than shying from her roles, she embraced them. She has been threatened and shamed by anonymous posters online.
Much has been made about her financial woes and attempts to reduce the burden of college costs. She said her college financial aid and family support is limited to about $15,000 a year toward the $60,000 annual cost of a Duke education.
Despite reports, her parents have not cut ties or support, she said.
Although Weeks started work in pornography to pay for school, she told Piers Morgan on CNN she finds X-rated films enjoyable and empowering.
"For me, shooting pornography brings me unimaginable joy," she wrote on xoJane.com, a site for women to share their "unabashed" thoughts. "When I finish a scene, I know that I have done so and completed an honest day's work. It is my artistic outlet: My love, my happiness, my home."
Her only regret, she said, "is not telling my family sooner."
She has acknowledged to Morgan and many other news outlets that the story would have gone away sooner if she hadn't publicly defended herself. But the women's studies and sociology major believes in what's she's doing.
Although Weeks has been in Los Angeles filming and taking a college-sanctioned break from classes, she plans on returning to campus "right away" and says she'll "graduate from Duke with my class."
Local journalism is essential.
Give directly to The Spokesman-Review's Northwest Passages community forums series -- which helps to offset the costs of several reporter and editor positions at the newspaper -- by using the easy options below. Gifts processed in this system are not tax deductible, but are predominately used to help meet the local financial requirements needed to receive national matching-grant funds.
Subscribe now to get breaking news alerts in your email inbox
Get breaking news delivered to your inbox as it happens.
---