Eco-friendly house, Electrathon races in Riverside Tech's future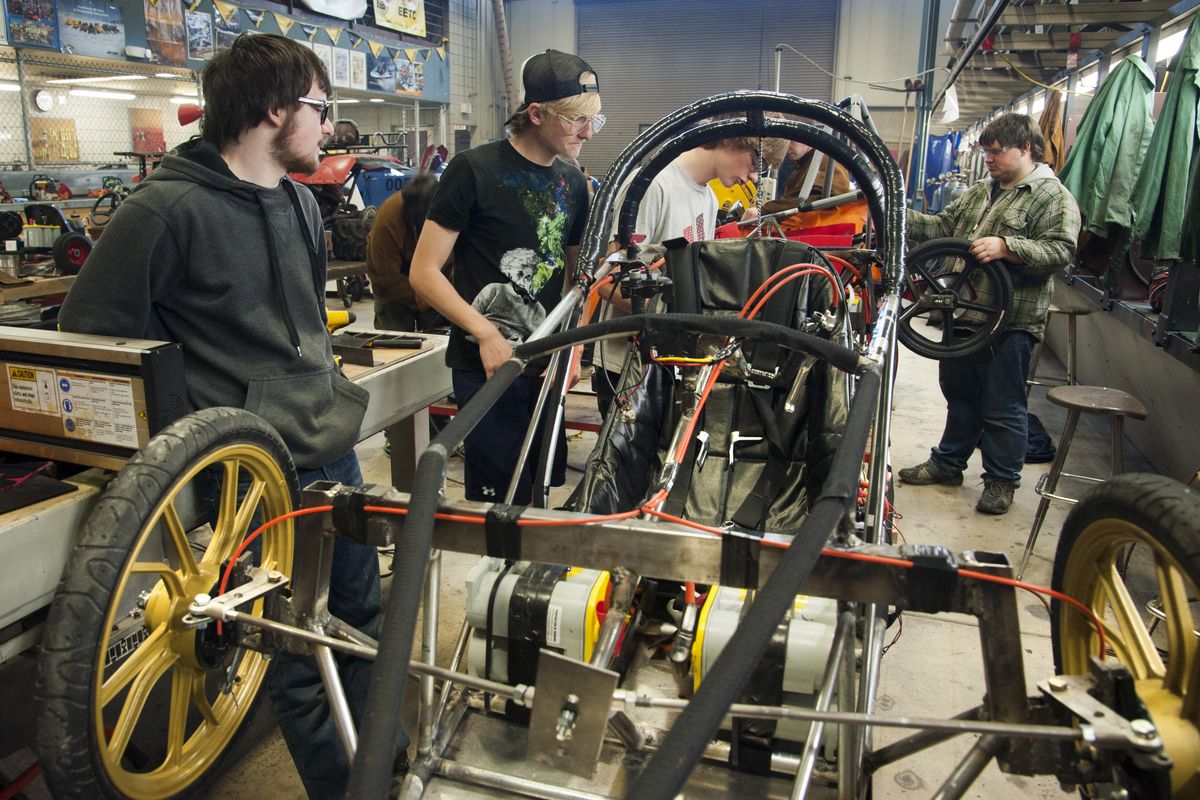 Early Tuesday students at Riverside Technical Academy began building an environmentally friendly house they designed.
Constructed out of structural insulated panels – or SIP – the small house features living quarters and a kitchen and deck.
"It would make a great cabin for someone," said Brad Adams, one of the teachers with the program.
The house is being built in the parking lot as close to Highway 2 as possible so passers-by will see it. It will probably be auctioned off this summer.
"Whatever money we raise will go back into the program," Adams said.
Another group of Riverside Technical Academy students took their battery operated vehicles to a round of Electrathon races in Tri-Cities last weekend.
It was the first time Riverside went to these races, an event that's usually attended by much larger schools, Adams said.
The Riverside team with the best result was Axel Corp. The vehicle, driven by Ryan Tachell, finished in 17th place. Team Zaps, with driver Alex Paladino, finished in 20th place; followed by team Voltage Racing in 21st place, with driver Brandon Hartill. Backwoods Built, driven by Gunner Jackson, finished in 31st place.
The last of the five vehicles, team EVS and driver Joshua Rux, was disqualified because an added weight fell out of the vehicle.
"Everyone has to carry 180 pounds and the driver was only 170 pounds, so they add a 10 pound weight," Adams said. "Unfortunately the weight fell out – that's an automatic disqualification."
The vehicles race as far as they can in one hour, and Adams said the teams plan to go again soon.
"We haven't quite decided where to go next, but probably to Portland on May 24," Adams said. "The races there are actually at the raceway park. That would be cool."
---