A legacy of renewal
Expo '74 brought the world – and newfound energy – to Spokane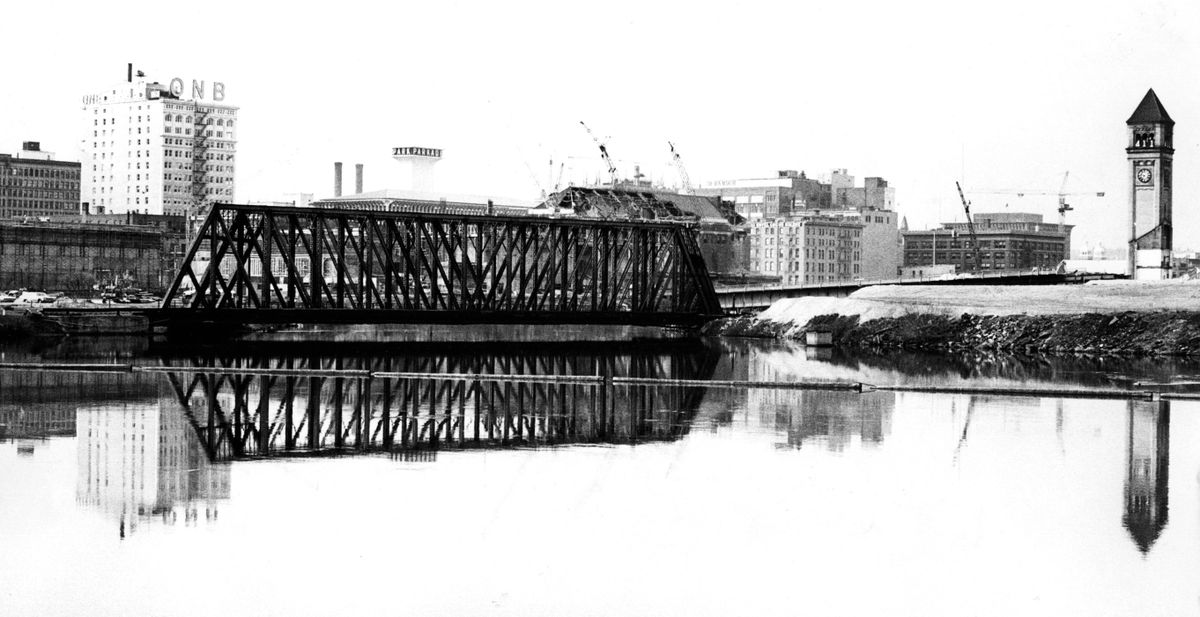 Downtown Spokane has had two great transformations in its history: the Great Fire of 1889 that destroyed the city center, and Expo '74, which renewed it.
Before the World's Fair, a tangle of railroad tracks and warehouses on and around the current site of Riverfront Park all but hid the river gorge from view.
The fair cleared that away, leaving open space that would be built into the 100-acre park with the spectacular falls as its centerpiece.
And there was a burst of new construction and refurbishment all over the city to get ready for the six-month run of the fair. The Spokesman-Review estimated the work completed from 1970 to 1975 totaled a little more than $115 million – $581 million in today's dollars. Economic studies done at the time estimated Expo '74 created 7,200 new jobs.
Hosting a World's Fair in Spokane solved two problems: decades of neglect of the Spokane River, and a desire by local business leaders for urban renewal.
"Spokane has pulled itself out of a slide toward central city decay and became a showcase of cooperation between local businessmen and concerned environmentalists," said the official Expo '74 media guide.
Maybe the most important transformation, though, was in how the city saw itself.
Spokane pulled off the feat of being the smallest city to host a World's Fair. More than 5 million visitors attended the fair during its six-month run, coming from all over the United States and around the world.
The Spokesman-Review interviewed one family who hosted more than 200 houseguests that summer. Visitors stayed in dorm rooms at then-Eastern Washington State College and the economic jolt was felt as far away as Pullman.
While the international pavilions and other exhibits might look hokey in this high-tech world, they were state-of-the-art at the time. The USSR Pavilion was the fair's largest foreign exhibit – and the first time the Soviet Union had participated in a World's Fair in the United States since 1939.
Expo '74 was the first environmental World's Fair, or as the event's own environmental impact statement referred to it, "the presently popular environmental-ecological concern theme."
It brought new ways of thinking to the Inland Empire. After the fair, an unnamed Gonzaga "Don" told Northwest Magazine, "… counter-culture groups were virtually unknown here before Expo."
The same magazine article also noted that the money, new construction and even new residents – Expo visitors who decided to relocate – were a boon, but "the things that really made the greatest difference were in the realm of the world of ideas."
That's pretty much what one young Expo worker told a Spokesman-Review reporter the night the fair closed for good: "I've learned more this summer – about people and all – than ever before in my life."
---