News > Washington Voices
Freeman's Marianne Wipf welcomed after move from colony
Thu., May 22, 2014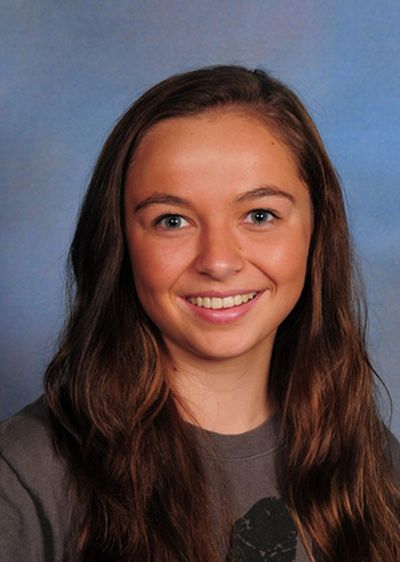 Starting at a new school in a new town can be a scary proposition for anyone. For Marianne Wipf, there was more cause for caution than most.
Now a Freeman High School senior, Wipf moved to the small community just south of Spokane with her family at the start of her seventh-grade year when her father got a job in the area.
To say it was a culture shock would be putting it mildly.
"Until we came to Freeman I'd lived in a Hutterite colony in Montana," she said. "At the colony we spoke mostly German. At our school we had outside teachers come in, so I knew a little English, but not very much."
As a branch of Anabaptists, Hutterites trace their roots to the Radical Reformation of the 16th century. Named for founder Jakob Hutter, Hutterites live in rural colonies and, like the Amish and Mennonites, believe in absolute pacifism rooted in the New Testament, especially the Acts of the Apostles and 2 Corinthians.
"A lot of families moved out of the colony," Wipf said. "I've never asked my father why he decided to leave, but we're completely outside the colony now. My sister is married and still lives in Montana and we've been back to visit, but not all that often."
Moving from an insular, primarily self-contained colony to a mainstream school system was daunting.
"Freeman is a pretty small school, I know, but to me it was huge," Wipf said. "In the colony there were just two of us at my grade level."
When she enrolled at Freeman Middle School, Wipf was concerned that she would be ostracized for any number of reasons, not the least of which was the language barrier.
It was a needless worry.
At first I thought everyone would stay away from me because I was different," she said. "I didn't know how to act toward people. In the colony we had very little exposure to people from the outside.
"Everyone was so accepting. The fact that I was a little different was never a problem. It was so awesome that, even though I was different, they accepted me and welcomed me into the family. This whole community is like that. It's like having a big family."
Picking up English wasn't much of a problem, either, she said. All she needed to do was listen to her classmates.
"My teachers were all so helpful and they worked with me," she said.
Wipf dabbled in sports. She played volleyball in middle school, and as a junior she turned out for tennis. This year she was a regular for every home game as the Scotties marched to a state football championship.
"It was surprising to me to see just how many people came out to support the football team," she said. "I didn't think there were that many people in the community, let alone come out to support football!"
Wipf said she's enjoyed the festive atmosphere as her senior year winds down, and she's looking forward to the fall, when she will enroll at Eastern Washington University to begin a study of nursing.
"I'm not entirely sure why I chose nursing, but I know it's something that I've always been interested in," she said. "I enjoy helping people and I like being able to take care of them when they are sick or hurt. I think it's something that I would enjoy as a career."
Local journalism is essential.
Give directly to The Spokesman-Review's Northwest Passages community forums series -- which helps to offset the costs of several reporter and editor positions at the newspaper -- by using the easy options below. Gifts processed in this system are not tax deductible, but are predominately used to help meet the local financial requirements needed to receive national matching-grant funds.
Subscribe now to get breaking news alerts in your email inbox
Get breaking news delivered to your inbox as it happens.
---