Sports
Washington State names Wayne Phipps as new track and field coach
Wed., May 28, 2014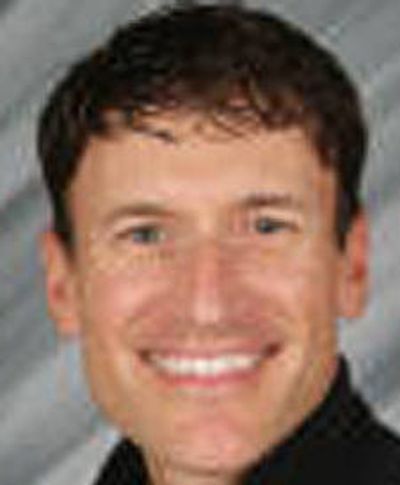 The modern history of track and field at Washington State can be measured in eras, and it does not take very long to list them.
Since 1946 there have been three men's track and field coaches at WSU: Jack Mooberry, John Chaplin and Rick Sloan. Sloan coached the men's and women's teams, as well as cross country.
On Tuesday, a new era began.
Athletic director Bill Moos announced that Wayne Phipps will take over as the director of the cross country and track and field programs at WSU. He makes the short journey to Pullman after 19 years of coaching at Idaho, including four years as the director of cross country and track and field. He takes over for Sloan, who is retiring after coaching at WSU for 32 years.
"It is an absolute honor and privilege to be the next director of track and field and cross country at Washington State University," Phipps said in a press release. "The Cougars have a legendary past in track and field; and the teams and athletes that coaches such as John Chaplin and Rick Sloan have produced will go down in track and field history. I could not be more excited about the opportunity to keep this tradition alive, to make Cougar nation proud, and to represent Washington State University at the highest level possible."
Phipps was named the Western Athletic Conference coach of the year this past season in men's indoor and outdoor track, as well as women's outdoor track. The Vandals have brought home nine WAC championships since 2010 in men's and women's indoor and outdoor track and men's and women's cross country.
"I am most happy to welcome Wayne to the Cougar family," WSU athletic director Bill Moos said. "I have watched his good work from afar and have been impressed with not only his success in regards to competition but also how he has managed his program. I believe he is a great fit and I am excited for the future of our Cougar track and field programs."
The Cougars have struggled to remain relevant in recent years after reaching lofty heights under Chaplin. From 1982-92 the men's team never finished lower than fourth in the conference championships but have placed in the conference's top half just once since 1999.
The women's team was competitive in the early-2000s but has struggled recently as well.
The Cougars hope to get back to their tradition of producing NCAA champions and All-Americans by hiring someone who has done it just a few miles to the east.
A native of Prince George, British Columbia, Phipps was coached by his father, Ron, in the Prince George Track and Field Club. He went on to compete for the University of Montana and the University of British Columbia, where he graduated with a degree in exercise science in 1991.
He began his coaching career with his father's old club and was named UI's head cross country coach in 1995, following a year as an administrative assistant for the Vandals for track and field coach Mike Keller.
Phipps was named co-head coach once Keller resigned in 1999 and in 2010 he was named the program's director.
Under Phipps the Vandals earned 45 NCAA All-American awards, had a pair of individual NCAA champions and nine individual runners-up. As a team UI finished in the Top 25 in the nation 11 times in track and field and once in cross country.
Since Phipps took over in 2000 the Vandals have also produced five Olympians.
Local journalism is essential.
Give directly to The Spokesman-Review's Northwest Passages community forums series -- which helps to offset the costs of several reporter and editor positions at the newspaper -- by using the easy options below. Gifts processed in this system are not tax deductible, but are predominately used to help meet the local financial requirements needed to receive national matching-grant funds.
Subscribe to the sports newsletter
Get the day's top sports headlines and breaking news delivered to your inbox by subscribing here.
---