News > Nation/World
People: Swift tells Spotify to pull her music
Tue., Nov. 4, 2014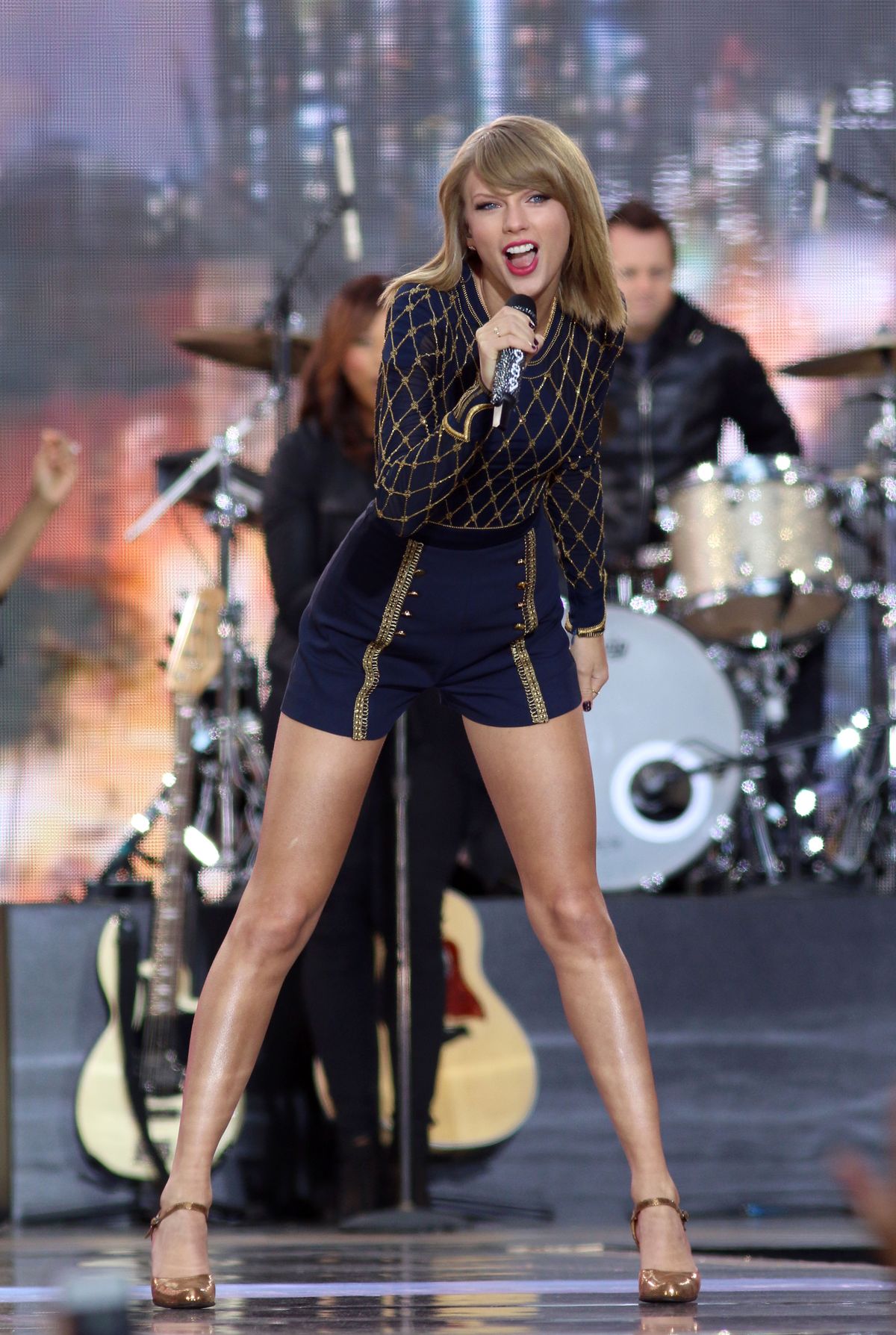 Swift
Spotify stopped streaming Taylor Swift's music at her request Monday, setting up a business struggle between the industry's most popular artist and the leading purveyor of a new music distribution system.
The music streaming service said Swift's management told it to pull the music late last week and it was done Monday, so all of her songs are no longer available to Spotify's 40 million users. Swift's single, "Shake It Off," was the most-played song on Spotify last week.
The decision means that a large number of fans will have only one option to hear "1989," and that's to buy it – which hundreds of thousands of people have already done.
More than 700,000 people bought "1989" in the first two days it went on sale last week, according to Nielsen SoundScan. That already exceeds the year's biggest one-week seller, Coldplay's "Ghost Stories," which sold 383,000 in May.
Music streaming services and file sharing have sharply cut into music sales for artists over the past couple of years. Many artists complain that the fees Spotify pays to record labels and music publishers, with a portion eventually funneled to musicians, is too small.
Suge Knight hospitalized after fall
Rap music figure Marion "Suge" Knight will post bail and return to California to face a robbery charge following treatment at a Las Vegas hospital for a blood clot in his chest discovered after he fell in jail, his attorneys said Monday.
A judge set bail at $75,000 for the 49-year-old Knight, who attorneys Richard Schonfeld and Julie Raye said also was being treated for a painful bruise on the back of his head and neck after falling back against a metal post while doctors checked him in jail on Thursday for dizziness and chest pain.
Raye traced Knight's medical problems to six bullet wounds she said Knight suffered in an early Aug. 24 shooting at a West Hollywood nightclub. She said Knight had said he felt short of breath Thursday before appearing before a Las Vegas judge who reduced a June 2013 suspended license charge to a parking ticket and fined Knight $190 on what had been a suspended license warrant.
The traffic charge against Knight surfaced when he was arrested Wednesday in Las Vegas and comedian Katt Williams was arrested in the Los Angeles area on a felony warrant issued the day before based on a celebrity photographer's complaint that they stole her camera Sept. 5 in Beverly Hills. Schonfeld told Las Vegas Justice of the Peace Joe M. Bonaventure that Knight was unaware of the warrant when he traveled to Las Vegas.
The birthday bunch
Actress Doris Roberts is 84. Actress Loretta Swit is 77. Former first lady Laura Bush is 68. Actress Markie Post is 64. Actress-comedian Kathy Griffin is 54. Actor Ralph Macchio is 53. "Survivor" host Jeff Probst is 53. Actor Matthew McConaughey is 45. Rapper-producer Sean "Puffy" Combs is 45. Talk show host Bethenny Frankel is 44. Actress Heather Tom is 39.
Local journalism is essential.
Give directly to The Spokesman-Review's Northwest Passages community forums series -- which helps to offset the costs of several reporter and editor positions at the newspaper -- by using the easy options below. Gifts processed in this system are not tax deductible, but are predominately used to help meet the local financial requirements needed to receive national matching-grant funds.
Subscribe now to get breaking news alerts in your email inbox
Get breaking news delivered to your inbox as it happens.
---