News > Spokane
Family, friends remember South Hill homicide victim
Sat., Nov. 15, 2014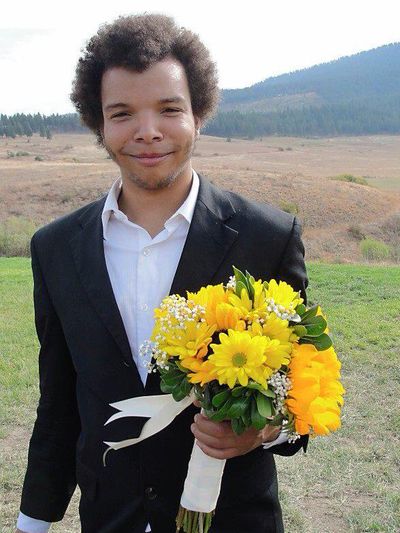 A week has passed since a gunman killed 26-year-old Zachary Lamb on Spokane's South Hill, and family and friends are struggling with the loss of a young man they described as adventurous, loyal and compassionate.
Lamb lived with his girlfriend in the 10th & Elm Apartments. They just found out they were going to have a baby together and had been out celebrating, friends said.
The middle child of five, Lamb had an infectious smile and a way of making people feel "like you were the only one in the room," said Erin Meenach, who met him through mutual friends in Spokane.
Police have not identified his killer, though witnesses said the shooter was a man in his 40s who fled the scene in a dark-colored SUV.
Several of Lamb's friends said they had heard he was followed home Friday night by the man who shot him; that the two of them had gotten into some kind of argument prior to the shooting.
Police spokeswoman Officer Teresa Fuller said there was nothing in the initial report about the shooting that suggested there had been an argument, but that detectives were continuing to investigate.
If anything, that rumor has made Lamb's death harder to understand for those close to him.
"The only way I could even see Zach getting upset with someone was if he felt in danger," Meenach said.
Adam Hegstad, the owner of the restaurant where Lamb worked, said he'd never known Lamb to have a temper or even get upset.
"It's just tragic and ridiculous," he said.
Lamb grew up in Seattle and lived briefly in New Orleans, Southern California and Reno before moving to Spokane in January this year to be closer to family.
Music was one of his passions, especially electronic music and dubstep, and he was an avid cyclist who liked doing tricks and rebuilding bikes for himself and friends. His mother, Julie Knapp, said he took his first whitewater rafting trip last summer to Montana and he was hoping to go back next summer. In the meantime, he got outdoors by going on hikes and walks with his girlfriend, determined to keep her healthy after he found out they were having a child together.
By day, he worked at the Yards Bruncheon restaurant in Kendall Yards and wanted to be a chef someday. He'd only been there a few months, but Hegstad said he'd already earned a promotion to food prep work after showing a passion for the business and taking initiative to help co-workers.
Friends said Lamb's life was lining up the way he wanted it to – he was in a serious relationship, planning to marry his girlfriend, and overjoyed at the prospect of becoming a parent.
"He was always happy, always smiling. He had a really big heart and all he really wanted was to be a father," said Mariah Bailey, who dated Lamb for about a year and still kept in touch with him.
His mother, who lives in Cheney, released a statement Thursday on behalf of the family.
"We are truly heartbroken at his loss. He lived larger than life and sometimes to the extreme, an absolutely unique individual in a world that desires conformity," Knapp wrote.
The family is keeping information about a memorial service private, she said, but they have set up a Zachary Lamb Memorial Fund to help care for his child. Donations can be made at any Umpqua Bank branch.
"We especially want to thank the people in his neighborhood, who ran to him and were with him in his final moments. We feel blessed he was not alone," she wrote. "Thanks to everyone else for your thoughts, concerns and prayers in this most difficult time for our family."
Local journalism is essential.
Give directly to The Spokesman-Review's Northwest Passages community forums series -- which helps to offset the costs of several reporter and editor positions at the newspaper -- by using the easy options below. Gifts processed in this system are not tax deductible, but are predominately used to help meet the local financial requirements needed to receive national matching-grant funds.
Subscribe to the Coronavirus newsletter
Get the day's latest Coronavirus news delivered to your inbox by subscribing to our newsletter.
---
Subscribe and log in to the Spokesman-Review to read and comment on this story