News > Spokane
American Express banks on secure future
Sun., Nov. 30, 2014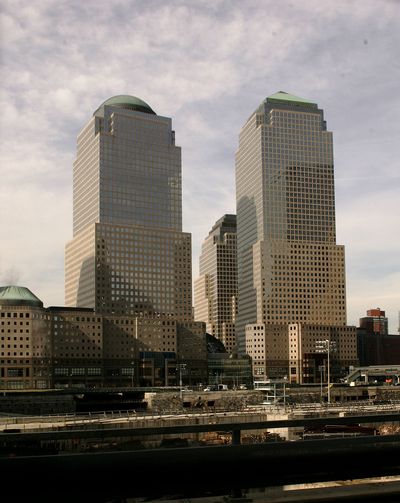 There are few things better for a portfolio than stock in healthy, growing, dividend-paying companies that you might hang on to for years, if not decades. Consider, for example, American Express (NYSE: AXP).
It operates a closed-loop network, meaning it collects revenue from customers, who pay interest and fees on their credit cards, and from merchants, who fork over a fee whenever customers use their cards.
American Express has the largest integrated global payments platform and has created a "moat" that can protect it even when the payment landscape evolves. This should propel it to success in years, decades and, yes, even centuries to come. Superinvestor Warren Buffett seems to agree, as his company owns more than 14 percent of American Express.
American Express offers investors a dividend that recently yielded 1.1 percent. The company has also been rewarding shareholders by buying back shares aggressively (and essentially retiring them), leaving each existing share with a bigger piece of the pie.
While consumers may not be using physical credit cards 100 years from now, there's a good chance that they'll still be using American Express in one way or another. Indeed, the company is already part of the new Apple Pay system. (The Motley Fool recommends American Express, MasterCard and Visa, and owns shares of MasterCard and Visa.)
Ask the Fool
Q: What do a company's CEO and COO actually do? – H.K., Ann Arbor, Michigan
A: In general, the chief executive officer (CEO) of a corporation is responsible for seeing that the strategy of the board of directors is carried out. The chief operating officer (COO), often the same person as the company president, is responsible for executing the strategy.
The CEO typically focuses on overall strategy, communicating with the media, employees, shareholders and customers. He or she will spend time networking or negotiating with other companies' executives, meeting with upper management and financial partners, and trying to get the public and investors interested in the company and confident about its future.
The COO/president manages the day-to-day operations, dealing with consultants, customers and employees in sales, marketing, finance and more. The COO and the CEO will work with the CFO (chief financial officer) to make sure the company is financially healthy.
Q: Does a low stock price mean a company is small? – C.B., Maryville, Tennessee
A: Not at all. You have to factor in its number of shares to get an idea of a company's size. If the Remote Control Corp. (ticker: CLICK) has a stock price of $10, for example, and 1 billion shares outstanding, its market price ("market capitalization," or "market cap," as they say on Wall Street) is $10 billion. (Size might also be measured by other factors, such as revenue.)
For some real-life examples, look at Campbell Soup, Delta Air Lines and U.S. Bancorp. All were recently trading for around $44 per share, but their market caps were, respectively, $14 billion, $37 billion and $78 billion. Meanwhile, the Boston Beer Co., with a market cap below $3 billion, had a share price near $262.
My dumbest investment
In 1998 I had $50,000 from the sale of property. I asked a financial adviser for a good mutual fund, and instead I ended up invested in what I later realized was a variable annuity. It paid me several hundred per month, which I believe was deducted from my principal. I think I was scammed. – E.S., Walnut Creek, California
The Fool responds: Variable annuities are legal, but they're poor investments for many of us. (Their salespeople, who typically collect nice sales commissions, will disagree, of course.) They have some merits, but in general, their guaranteed benefits come at a high cost. They're also so complicated that they can be hard to understand and evaluate. Index annuities are another not-so-great investment, often with steep fees, steep commissions and steep surrender charges. Also complex, they limit your upside considerably, too.
Do consider immediate annuities and deferred income annuities ("longevity insurance"), though, which can work well in some retirement plans. For a big chunk of money, you essentially buy guaranteed income for the rest of your life. Read up on annuities to see if they make sense for you.
Local journalism is essential.
Give directly to The Spokesman-Review's Northwest Passages community forums series -- which helps to offset the costs of several reporter and editor positions at the newspaper -- by using the easy options below. Gifts processed in this system are not tax deductible, but are predominately used to help meet the local financial requirements needed to receive national matching-grant funds.
Subscribe now to get breaking news alerts in your email inbox
Get breaking news delivered to your inbox as it happens.
---