News > Obituaries
Obituary: La Sarte, Victor David
Sun., Nov. 30, 2014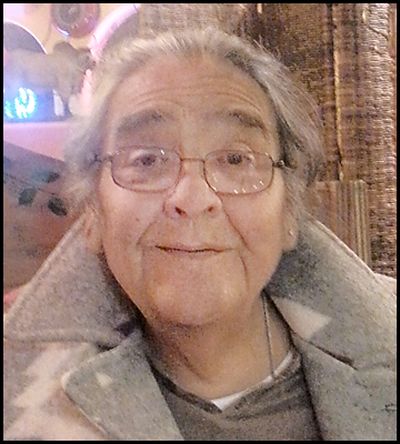 LA SARTE, Victor David Was born in Tekoa, Washington on February 28, 1948 to Gladys Teresa Bonmache and David Augustas LaSarte.
His Grandfather was a hereditary tribal chief of the Coeur d'Alene Tribe and Vic carried on that tradition as a Spiritual Elder and leader of his community.
He endured the hardships and abuse of Tribal boarding schools, but his family helped him to learn how to love others and give back to the community.
Vic entered the United States Army on August 14, 1969 and was stationed in the Republic of South Vietnam with the 101 Airborne.
He was awarded two Bronze Stars for "Valor" and "Heroism" several other honors and decorations for his service.
For several years Vic worked at Kaiser Aluminum as a welder and Shop Steward.
After that time he obtained a degree in Chemical Dependency and worked at the Seven Nations Healing Lodge as a counselor helping young Native Youth with their recovery.
His contribution to his community has always been for his people.
Vic served as a member of the Coeur d'Alene Tribal Council and was a Tribal Judge for many years.
He was also the Chairman for the Native American Veterans for the Spokane VA hospital where he provided leadership for the Sweat Lodge that was built there.
With the help of his wife Ramona, they sponsored the Veterans Wheel Chair Games in 2009 and also sponsored many Salmon Feasts to help Non-Native persons gain a better understanding of their culture.
Vic was a mentor and he was well versed.
He could speak very eloquently.
He was a leader, not only for the Veterans but for his own people.
He would travel to Montana and take part in the Sundance with his family, and in 2009 he and Ramona with the help of friends and family conducted the first "Mountain Sundance" in over a hundred years.
He lived his culture and was a role model whether dancing at a POW WOW, talking with groups of Veterans or taking part in traditional ceremonies he was an involved Mentor, Husband, Father, and Grandfather.
Vic met his soul mate and the love of his life Ramona (nee Fry) and the couple were married on November 24, 1976.
Vic has a daughter Vicki Marie Tovey born July 13, 1973, Mona Ki LaSarte born June 17, 1977, and Sarah Ann LaSarte born August 29, 1979.
They also have seven grandchildren David Moyle, Xavier LaSarte, Analyse LaSarte, Augustas Jordan, Aiyviah LaSarte, Aaliyah Jordan.
He is also survived by a brother, Phillip Wayne LaSarte and several relatives and friends to mourn their loss.
The community has lost a quiet leader of who always put the needs his family and people ahead of his own needs.
He will be greatly missed and his accomplishments celebrated.
A Rosary will be held Sunday at 7 pm at the Longhouse in Worley, Idaho, followed by a Funeral Mass on Monday, December 1st also at the Longhouse.
Interment will be in the Desmet, Idaho cemetery with his family.
Local journalism is essential.
Give directly to The Spokesman-Review's Northwest Passages community forums series -- which helps to offset the costs of several reporter and editor positions at the newspaper -- by using the easy options below. Gifts processed in this system are not tax deductible, but are predominately used to help meet the local financial requirements needed to receive national matching-grant funds.
Subscribe now to get breaking news alerts in your email inbox
Get breaking news delivered to your inbox as it happens.
---